An abandoned building isn't just an eyesore ― often, it's a place that used to be a family's home. Every night this fall, hundreds of those former homes are coming back to life in neighborhoods across upstate New York.
In the amorphous installation "Breathing Lights," LED lights shine through the windows of empty houses, waxing and waning to resemble breathing in and out. Adam Frelin, artist and professor at the University of Albany, and Barbara Nelson, architect and executive director of the Troy Architectural Program, Inc., collaborated with dozens of local partners on the exhibition, which lasts through November.
The sites are scattered throughout New York's Capital District, in Schenectady, Albany and Troy. Lighting up the buildings gives them an imagined occupancy, Frelin said, and the breathing effect "creates an imagined life."
"It also anthropomorphizes the building into a living creature of sorts," he said. "With hundreds of these breathing, it starts to reference this life force that is existing beneath the entire region, coming out of these particular nodes," he said.
Frelin and Nelson relied on the three cities' land banks ― organizations that work with local government to manage and redevelop vacant buildings ― to find houses they could use temporarily. There are currently at least 150 houses that are lit, but the number is constantly changing.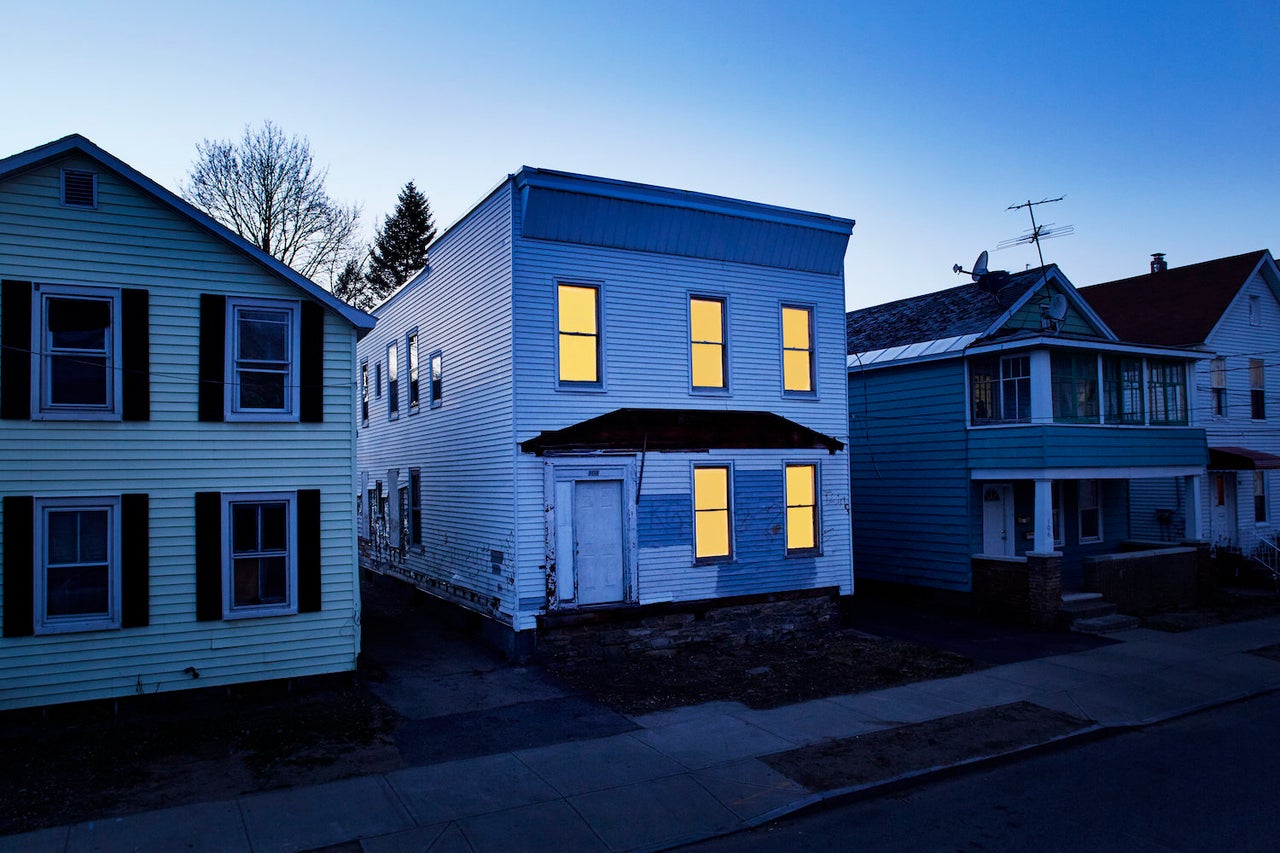 So far, they have worked with almost 400 houses and are continually installing lights in new buildings and removing them in others when they get sudden calls that a house is set to be demolished or has been purchased. Every night, a crew does inventory, and in the morning a tech group does any necessary maintenance and troubleshooting.
The daily care makes it actually feel like the buildings are alive, Frelin said.
"Abandoned buildings are places of pain and loss," Frelin said.
Frelin lives in Troy and has vacant houses in his own neighborhood. But he really confronted the consequences of abandonment while they were installing delicate lighting rigs in run-down houses.
"You see piles of clothes and family photos, you see beautiful places that are now falling, crumbling down," he said. "I really started to understand the effect of this, having a chance to talk to the neighbors and hearing about how the worth of their home has declined, the character of their neighborhood has changed."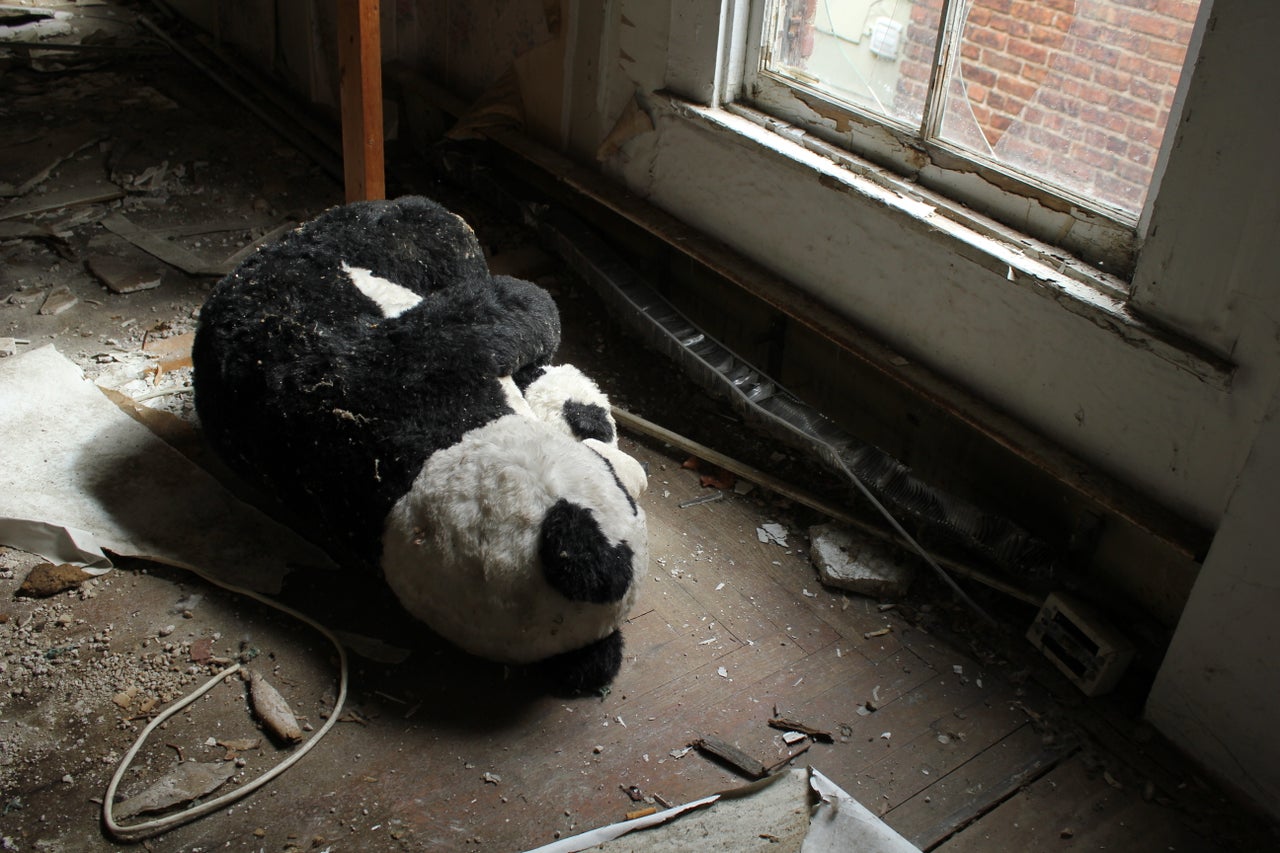 Frelin said he's heard from some people who think the money could be put to better use fixing up the buildings, and he knows the houses have more significance for communities than their brief stint as an artist's canvas. The installation is only one piece of a larger effort.
"Breathing Lights" was one of four winners of Bloomberg Philanthropies' Public Art Challenge last year. They're using their $1 million grant to address vacancy in a variety of ways ― the program includes workshops to teach people about buying and rehabbing abandoned houses, media classes for kids, complementary local art projects and a summit next spring focused on policy issues around vacancy. Frelin and Nelson chose community organizations to act as hubs in each city and hired ambassadors who live in the neighborhoods.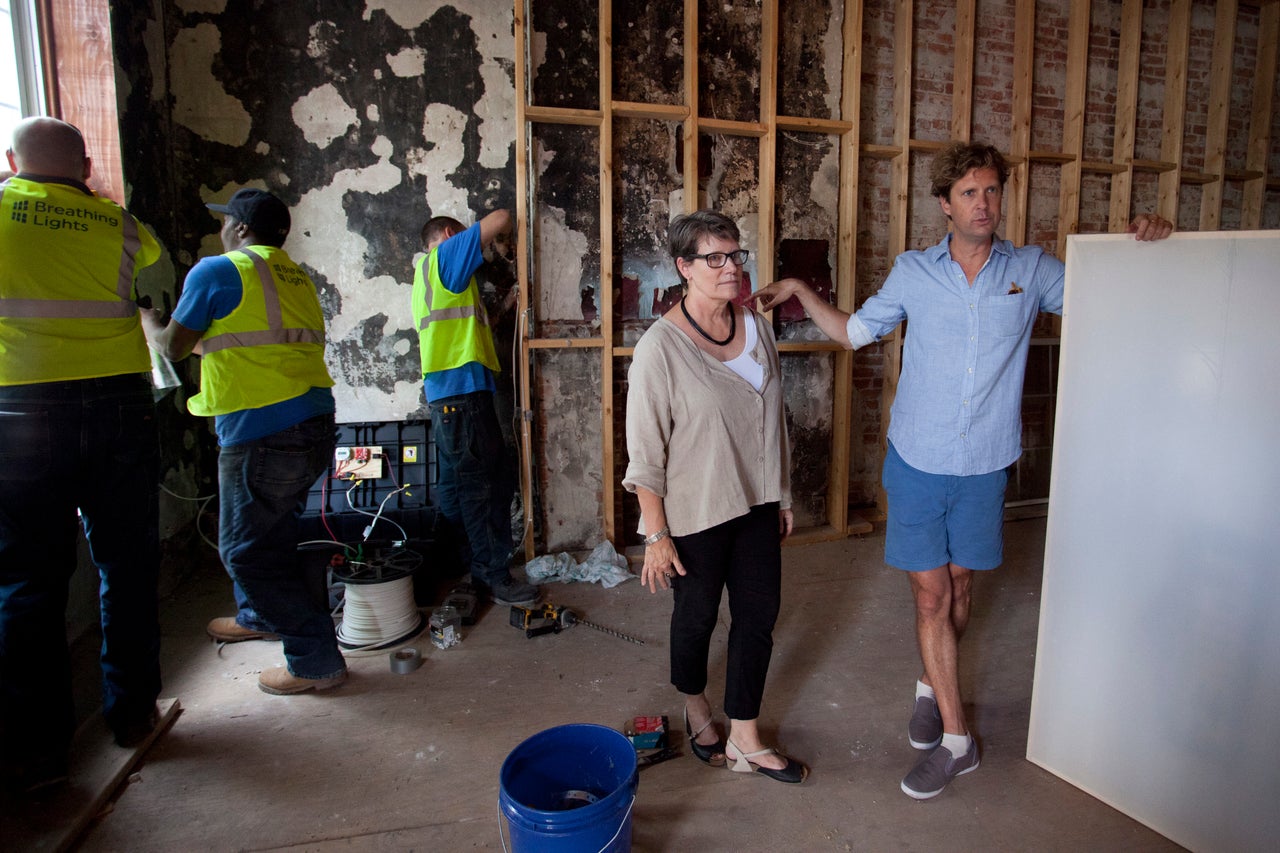 "We spent a year just laying the groundwork and building alliances," Frelin said, in part to avoid doing something that residents felt was exploitative.
With earlier test runs, they made sure the lights weren't too bright or distracting for people living nearby, aiming for a "gentle, quiet effect" rather than something more dramatic.
"I'm very proud of the idea that … there are certain buildings where the only people that will ever see them regularly are the people that live across the street," Frelin said. "It's their building."
Before You Go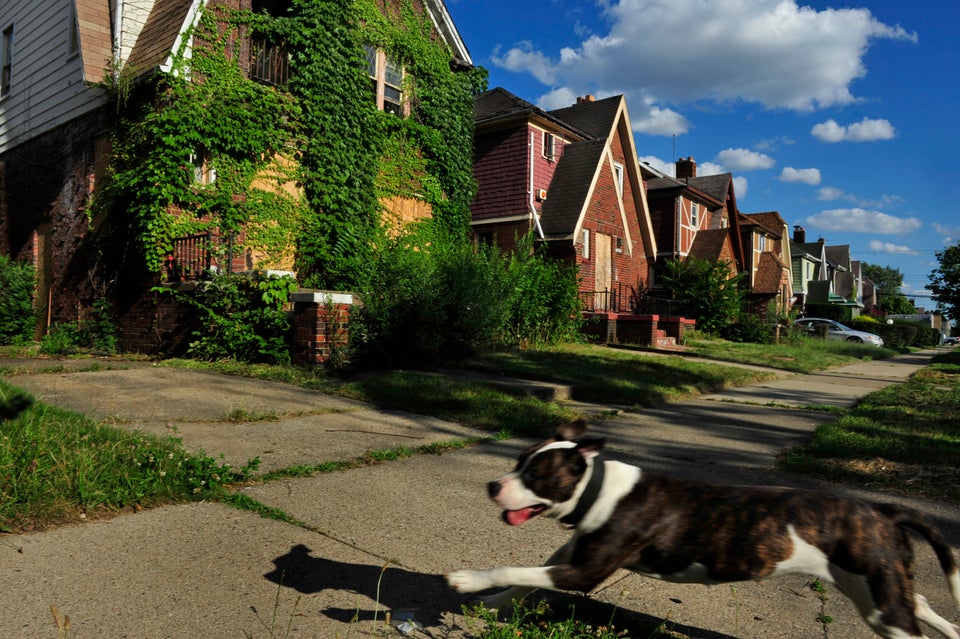 U.S. Cities With The Highest Rate Of Vacant Homes