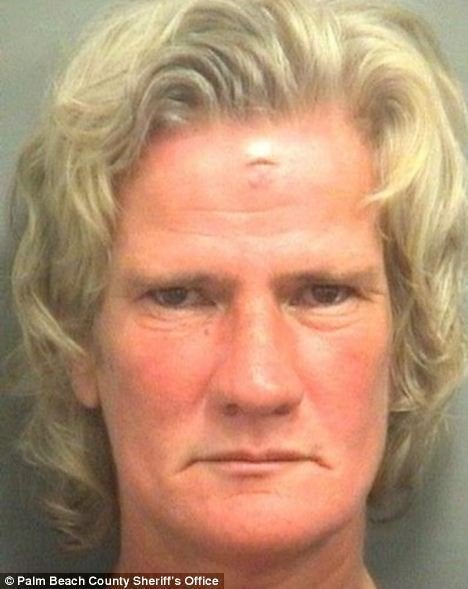 Florida police were surprised to find that a reportedly 'male' bank fraud suspect turned out to be a grandmother in her forties.
On Tuesday evening, a bank teller in Delray Beach called police to say that a "possible male, thin build, 30 to 40 years of age and wearing a dark, curly wig," had attempted to scam the bank, WPTV reports.
The teller said the suspect had pulled up to the drive-thru handed over a deactivated debit card and bad check, but sped away when it became apparent that the scam was not going to work.
It's unclear whether the identity on the card, check, and the driver's license she presented was male or female.
The driver, police say, was no male, but actually 47-year-old Brenda Ann Caddell, a grandmother who has been imprisoned 11 times --not including this week's incident -- since 1988. Her previous convictions include grand theft firearm, aggravated assault, and prostitution, according to Palm Beach Traffic.
Caddell has also used about 25 different aliases, according to police.
The car Caddell drove to the bank was allegedly stolen. When police caught up to the vehicle, they say Caddell tried to evade them, but ended up crashing into a wall.
She was arrested and charged with grand theft, using another person's identity, and uttering a worthless document.
One passenger in the vehicle, Stuart Williams, was charged with resisting arrest. A third person hopped out of the car, ran off and has not yet been found.
Another potentially gender-bending crook was reported earlier this year. In August, a tall, male robber dressed as a woman entered a Texas bank, forced the teller to handcuff himself, then fled with an undisclosed amount of cash.

Related
Before You Go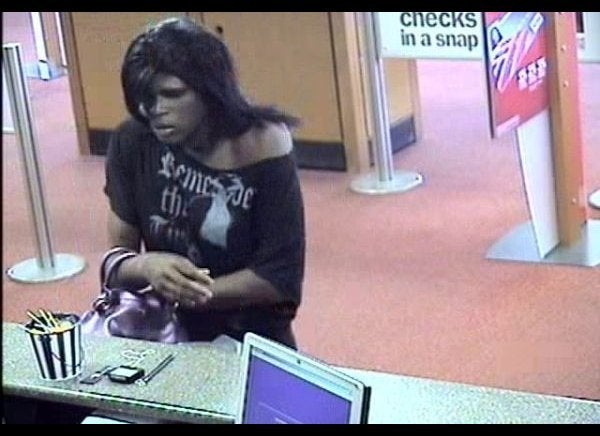 Bank Robbing Bandits
Popular in the Community