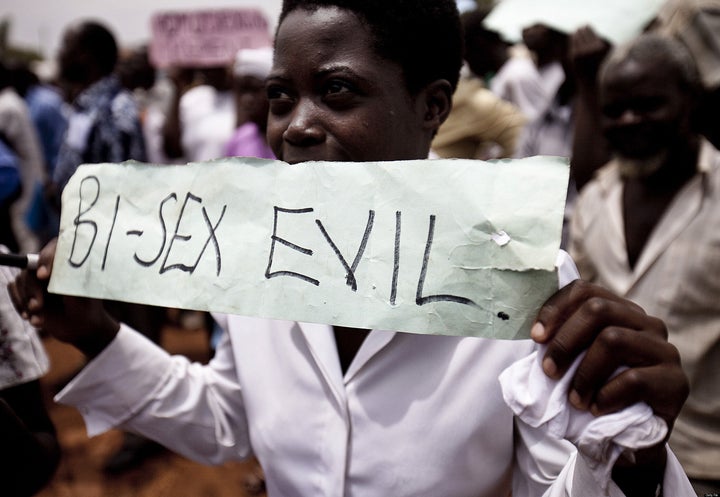 A lesbian woman due to be deported from Britain to Uganda has been told by a Ugandan MP that she must "repent or reform" when she returns home.
The politician, David Bahati, intervened in the case of Brenda Namigadde, due to be deported on Friday, saying he would drop a clause making homosexuality punishable by death in a bill he introduced to the Ugandan parliament.
Lesbian, gay, bisexual and transgender campaigners were sceptical of his pledge to drop the death penalty, and said that Bahatia's intervention meant Namigadde was in "desperate trouble" if deported.
Related
Popular in the Community