Nine-year-old Brendan Haas from Kingston, Mass., has exemplified the meaning of Memorial Day through his sacrifice and thankfulness.
The young boy showed up on the Duxbury, Mass., doorstep of Timothy Steele, a soldier killed in Afghanistan last August. Brendan's Memorial Day surprise for Steele's family was a trip to Disney World that he had won, whdh.com reports.
Brendan's reason for donating the trip was simple:
"I think it would make them a lot happier," he said.
Brendan won the trip through a program called "A Soldier for a Soldier," which involves trading an item up for something bigger or better and started with a toy soldier in February. In what became a national endeavor, Brendan kept trading until he got the trip to Disney World, according to the news outlet. He announced he would donate his prize, and numerous families submitted nominees through facebook and email.
He ended up drawing the name Liberty Hope Steele, the soldier's 2-year-old daughter, whdh.com reports.
Eric Haas described to the news source how proud he was of his son.
"Little people can do a lot of things if they put their mind to it," he said.
Watch the full video from WHDH above.
RELATED SLIDESHOW: GREATEST PEOPLE OF THE DAY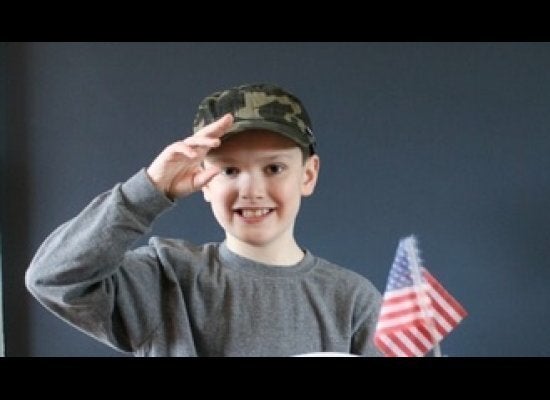 Greatest People Of The Day