"The Ravens reached out to me," Ayanbadejo said. "[Ravens president] Dick Cass and [Ravens] owner Steve Bisciotti said, 'Brendon, you're a great person. Keep doing your thing. We believe in you. This is not a team that believes in discrimination in any way, shape, or form. You have this tremendous platform here. Use it. And go ahead and continue to be you, and grow and shape and change the world while you have the ability to do it.'"
Ayanbadejo is also ecstatic that fellow National Football League player Chris Kluwe, a punter for the Minnesota Vikings, wrote a blistering open letter to Burns -- which quickly went viral -- defending his colleague and calling Burns out for attempting to stifle speech as well as infringe on people's rights.
"Chris Kluwe is an amazing guy," Ayanbadejo said on my SiriusXM OutQ radio program on Tuesday. "We both went to UCLA and I'm just excited that he has my back. He couldn't sleep at night. This letter from Burns just left him so unsettled and he felt he had to write a letter. People don't understand why Chris went off like he did. A lot people aren't so passionate about this cause, and Chris went above and beyond. He wrote a masterpiece of a letter."
Ayanbadejo views the entire incident as a positive because it raised awareness to the cause of LGBT equality, particularly, he said, because both he and Kluwe are from states which will be voting on marriage equality in the fall. In Maryland, voters will go to polls to either approve or vote down a bill passed by the legislature and signed by Governor O'Malley allowing gays and lesbians to marry. In Minnesota, a ballot measure launched by conservatives seeks to ban marriage for gays and lesbians in that state's constitution.
"When I initially saw the letter [from Burns] I was concerned," Ayanbadejo recalled. "Not only did he try to silence me but he was also trying to take away equality for a vast number of people. I respect his religion and his beliefs but when his beliefs infringe on people's rights, that's where the problem is. And you can't take away somebody's voice as well."
As a pro-football player with an international platform, Ayanbadejo has been promoting LGBT equality for several years, working with Equality Maryland. In the wake of the confrontation with Burns, he sees a marked difference in the response to his advocacy from just five years ago, noting how he used to experience jabs from teammates and some fans.
"In years past it would be just random people, who would write ignorant things [in response to my advocacy]," he said. "I haven't had a single negative comment from any of my teammates or anybody around the NFL [after this episode], whereas in the past it was a completely different story. The fans -- people all over the country, all over the world -- have just invigorated me to fight even harder for marriage equality. I've been energized from the outpouring from all over the world. Maybe around 20 people -- players, people in the building, whether it be a secretary or a janitor, or even coaches -- have come up to me and given me a high-five."
"I reached out to Jamie and told him we're going to do everything to bring his story national," Ayanbadejo said. "And I put out the athletic director of the junior college['s] email [address] on twitter so everybody could email him and voice their concerns and support Jamie because it's just not fair."
Discussing what motivates him to take up the cause of LGBT equality and gay marriage, Ayanbadejo pointed to his upbringing.
"I'm a product of two biracial parents -- so actually, I'm not biracial, but I'm a product of it," he said, laughing. "My dad is Nigerian. My mom is Irish-American. So I kind of never really fit in. From the black community, I was considered white. From the white community, I was considered black. And then from my own Nigerian community, I wasn't considered Nigerian. I was considered a black American. I kind of never fit in, kind of had to find my own niche and find my own way. So i've experienced discrimination at a young age, and it's made me the person who I am today."
"Whether it was women's rights or interracial marriage or civil rights, whatever it was, it's all led to where we are today," he continued. "And now it's gay rights. And it's all the same issue even though they're all different things. They're all predicated on equality and treating people fairly. So I just see it from that standpoint. I see it a little bit broader than everybody else, but there's always been someone that's been discriminated against. And we're just trying to tackle one issue at a time. Right now it's the time for gay rights and it's time for them to be treated equally and for everybody be treated fairly, in the name of love."
Listen to the full interview:
Before You Go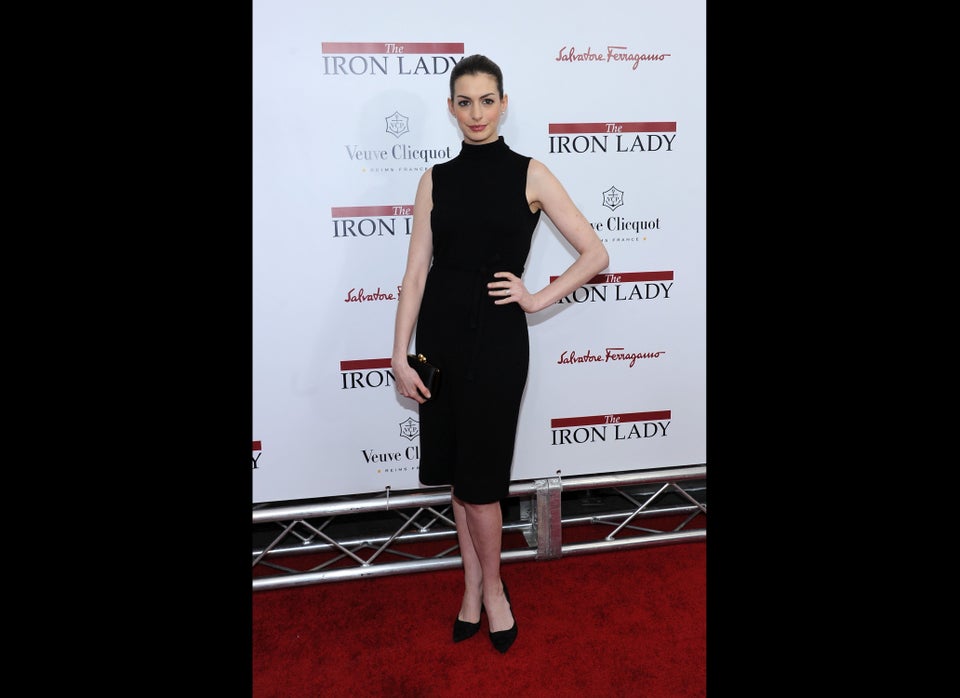 Straight Allies
Popular in the Community