Baltimore Ravens linebacker Brendon Ayanbadejo wants to use the Super Bowl media frenzy as a platform to sound off on marriage equality and anti-bullying.
In an email to fellow same-sex marriage supporters Brian Ellner and Michael Skolnik (who also serves as political director to hip-hop mogul and philanthropist Russell Simmons), Ayanbadejo asked, "Is there anything I can do for marriage equality or anti-bullying over the next couple of weeks to harness this Super Bowl media?"
"On the phone Tuesday afternoon, Ayanbadejo called that missive his "Jerry Maguire email," referring to the Tom Cruise movie, in which the plot is set in motion when Maguire, played by Cruise, seizes the occasion of a sleepless night to pour his heart and soul into a mission statement," wrote Bruni.
"It's one of those times when you're really passionate and in your zone. And I got to thinking about all kinds of things, and I thought: how can we get our message out there," Ayanbadejo told Bruni.
Ayanbadejo says his controversial support of the lesbian, gay, bisexual and transgender (LGBT) community is a reflection of his diversified childhood. According to Bruni, many of the football player's friends were openly gay and lesbian. His stepfather was also the resident director of an LGBT dormitory at the University of California at Santa Cruz, where Ayanbadejo's family resided.
"I was raised around gay people in a very liberal society," Ayanbadejo told Bruni during a previous interview. "Discrimination was never allowed."
In 2009, Ayanbadejo sounded off on marriage equality in a blog post for HuffPost Politics. At the time, he wrote, "If Britney Spears can party it up in Vegas with one of her boys and go get married on a whim and annul her marriage the next day, why can't a loving same sex couple tie the knot?"
He then went on to note, "The divorce rate in America is currently 50 percent. I am willing to bet that same sex marriages have a higher success rate than heterosexual marriages."
Before You Go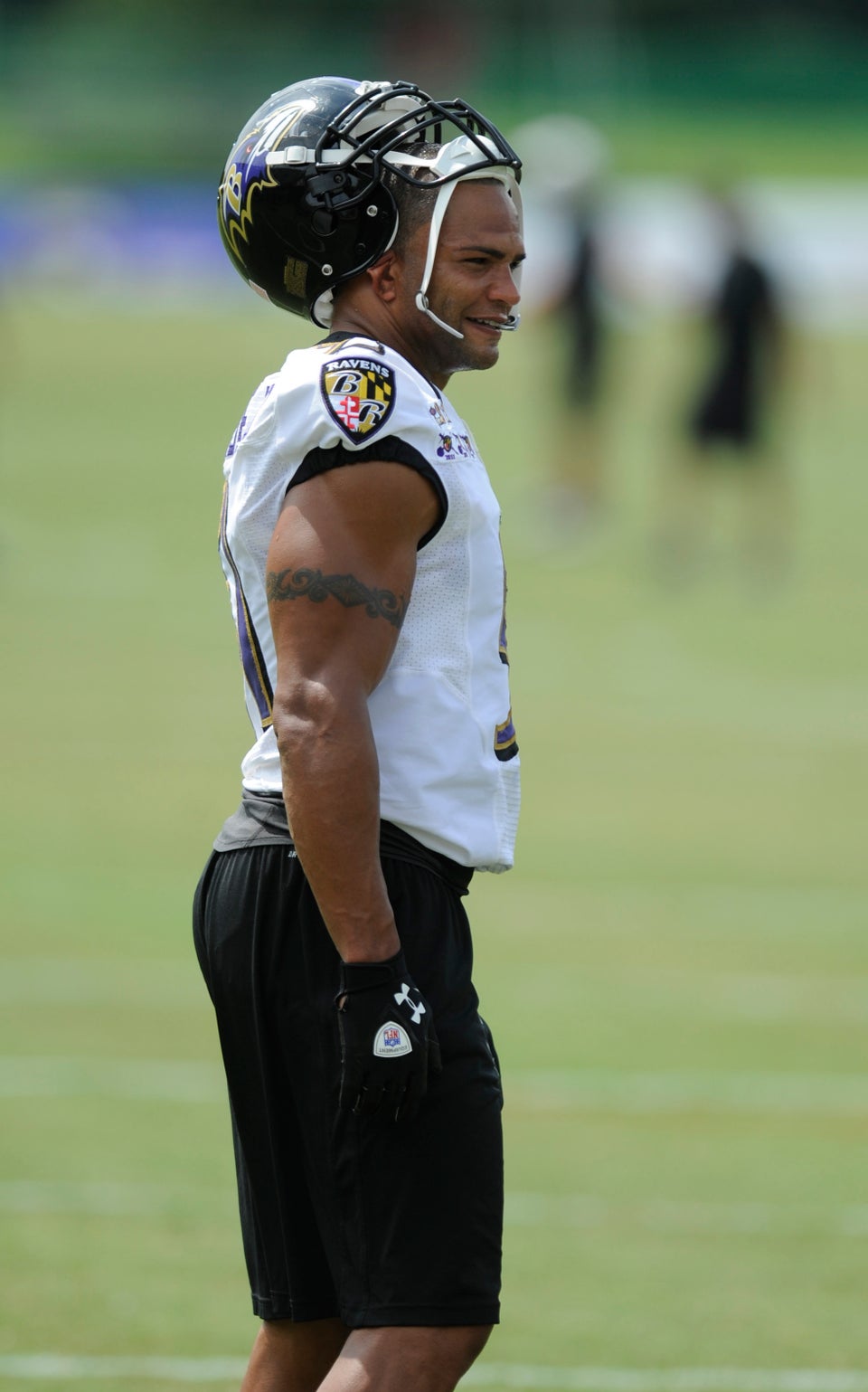 Straight Professional Athletes Who've Come Out In Support Of LGBT Rights
Popular in the Community