For more than a decade, Dr. Brené Brown has studied vulnerability, worthiness, shame and courage as a professor at the University of Houston's Graduate College of Social Work. Throughout her studies, Dr. Brown uncovered the sheer power of vulnerability and how living wholeheartedly is completely transformative. Part of living with a whole heart, Dr. Brown says, is the ability to cultivate authenticity, a topic she explores in her book "Daring Greatly" as well as in her interview with Oprah for "Super Soul Sunday."
What Dr. Brown learned about authenticity through her research turned out to surprise even her. "I thought going into it that there were authentic people and inauthentic people. I did not find any evidence of that at all," she tells Oprah in the video. "What I found is authenticity is a practice and you choose it every day -- sometimes every hour of every day."
Imagine walking into a meeting at work, Dr. Brown says. "You have to make the choice: Am I going to show up and let myself be seen?" she poses. "Am I going to raise my hand and say, 'Wow, y'all look super excited. [But] I don't know what in the hell you're talking about. I'm so lost.' That's a choice."
In order to make that authentic choice, however, Dr. Brown says that you must be willing and able to let go of what other people think. This can be difficult for everyone, but it's especially difficult for people who consider themselves perfectionists. And while many people happily describe themselves as perfectionists, Dr. Brown says that according to her data, perfectionism isn't actually a positive trait.
"What emerged for me in the data is that perfectionism is not about striving for excellence or healthy striving," Dr. Brown tells Oprah. "It's… a way of thinking and feeling that says this: 'If I look perfect, do it perfect, work perfect and live perfect, I can avoid or minimize shame, blame and judgment.'"
"This was my other aha [moment]!" Oprah says, giving Dr. Brown a high-five. "Perfectionism is the ultimate fear... People who are walking around as perfectionists... They are ultimately afraid that the world is going to see them for who they really are and they won't measure up."
"There's no question," Dr. Brown agrees. "I call perfectionism 'the 20-ton shield.' We carry it around thinking it's going to protect us from being hurt. But it protects us from being seen."
Related
Before You Go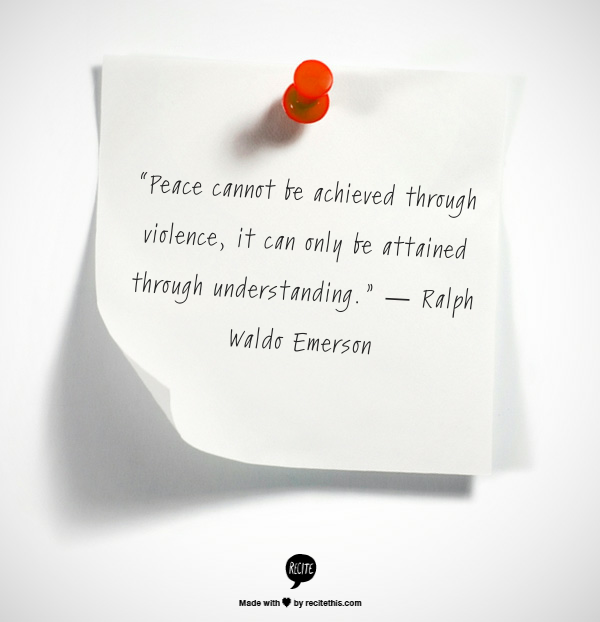 Quotes About Peace