Shame is such a powerful emotion that it can literally overcome us. For more than a decade, Dr. Brené Brown has been researching how shame and vulnerability impact our lives, and says thoughts of self-doubt and unworthiness -- or "gremlin thinking," as she calls it -- can prove dangerous. But she says there are three things you can do right now to stop the vicious cycle of shame.
In the above clip from "Oprah's Lifeclass," Brown says people who have "high levels of shame resilience" -- meaning they can acknowledge and move through shame -- have a few things in common. We can follow their lead by taking these three steps:
Talk to yourself like you talk to someone you love. "I would say to myself, 'God, you're so stupid, Brene,'" Brown says. "I would never talk to my kids that way."
Reach out to someone you trust.
Tell your story. "Shame cannot survive being spoken," Brown says.
Oprah chimes in, "That's why secrets really intensify the shame, and you're as sick as your secrets because when you're ashamed, you keep it a secret and that just sort of festers and [the shame] really ends up overwhelming your life."
Brown agrees, adding, "Secrecy, silence and judgment: those are the three things shame needs to grow exponentially in our lives."
"The antidote? Empathy. [Shame] cannot survive being spoken and being met with empathy," Brown says.
Related
Before You Go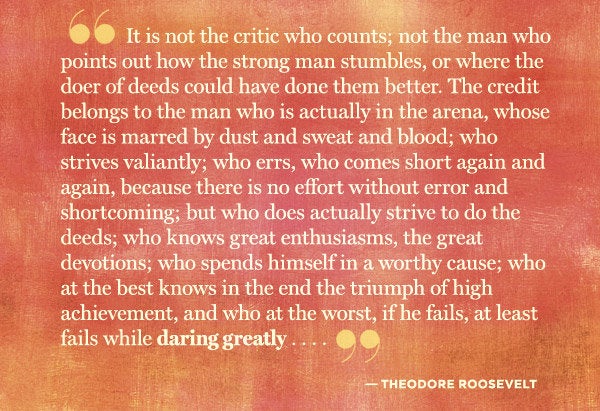 Dr. Brené Brown (and Teddy Roosevelt's) Top 21 Tweet-Tweets