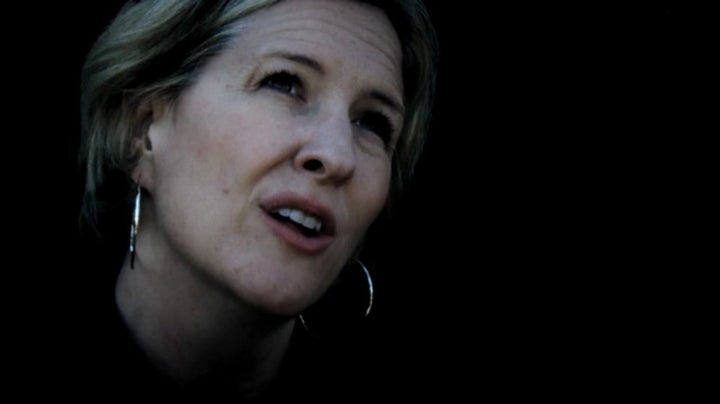 You know, one of those moments where clarity and inspiration crisscross in your heart, leaving the soul feeling like it's been served a warm slice of apple pie. I used to call them "Oprah Ahas!" -- maybe you did, too. But lately, those moments have a new name.
She's the sharp-shooting, research-centric, human-connection-focused, gal-next-door who's catapulted to the national spotlight with her TED Talk on vulnerability -- one of the most-viewed TED Talks of all time. And she's written a book on the same topic, Daring Greatly. As best I can tell, having kept my ears to the ground these last six months, she's showing up on the A-list of every parent and want-to-get-in-touch-with-the-basics person I know.
Which brings me to my Brené Aha.
It happened last Saturday in Houston, where I was attending the Dad 2 Summit -- a gathering of fathers involved in the digital and social media world -- as well as brands who understand the benefit of tapping into this growing voice in our country. Brené was there as the keynote speaker. And in the early morning hours of Saturday, before the buzz of the conference chaos began, I had a few minutes of quiet one-on-one time with her.
We quickly settled in on the topic of men, fathers, parenting and the value critical impact of dads sharing their vulnerabilities with their kids. Which led me to tell Brené my most memorable moment as a dad:
My daughter was in middle school -- probably 13 or 14. A happy kid. A great student. But like all kids do, she was going through a rough spot at school with mean classmates. You know, the nasty talk that rips out the core of even the most confident kid. She started coming home from school, day after day, upset. Cranky. Hurt. And candidly, a little mean, herself. So one particular day, I decided to use a new strategy with her -- after weeks of unsuccessfully finding the right words or ways to support and encourage her.

She slammed the back door as she walked in the house. Threw down her book bag. Marched up to her room and locked herself in her room -- her modus operandi for days upon days. And I, as I always had done, went up to her room. That's what dads do, right? But the dad of former days was the dad who would try to talk logic to her. Help her understand reality. I'd give her strategies to handle the situation. Seriously, if I couldn't give her those tools, what good was I? I was running a national service company. I dealt with human resource issues daily. Problem solving was my thing. It worked in every other aspect of my life.

But for some reason, it was not working with my daughter.

So this particular day, I decided to try something new -- on the encouragement of someone far wiser. On this day, after being granted permission to enter her room (where I saw her once again in bed with her face buried in her pillow), I simply laid down on the ugly lime green shag rug in the middle of her room. On my back. Staring up at the ceiling, watching her fan go round and round. Feet crossed. Hands on my belly. I waited. My eyes scanned the room. I looked at her ballet slippers on a shelf -- the ones she wore when she was 3 of 4. When her biggest concerns were which book we'd read before bed. I focused on her dolls. The ones that brought hours and hours of fantasy play into her life. When make-believe felt real. And safe.

I felt old. Worthless. Uncertain. And pretty uncomfortable as I lay there in silence. Until she spoke three words.

"My friends suck."

My immediate reaction was to reply with a series of questions. Why? What happened? What did you do? Was the teacher there? But I didn't. Because today was my day to try something different. I remained quiet for a few seconds. And then replied with three words of my own.

"That must hurt."

That's all I said. And within a few minutes, she was on the floor. Next to me. Sharing with me all the details of her hurt. And all I did was reply with various versions of "That must hurt." Period. No solutions. No strategies. No judging. No preaching or lecturing.

And the next thing I knew, my daughter asked, "Can we go bake cookies?"
Brené reacted to that story with a resounding, "Yes, yes, yes!" Not quite with the sexual undertones of Meg Ryan's famous scene in When Harry Met Sally, but certainly with the same level of enthusiasm.
Her response felt dandy. And, sure, I felt validated. But my "Brené Aha" came later -- during her keynote talk.
I've always known that day with my daughter was a defining moment in our relationship. Candidly, it became a defining moment in the fathering handbook in my head and has impacted how I approach and interact with all three of my kids.
But it wasn't until Brené walked us dads through some critical concepts that I actually understood what happened that day. The day on the ugly, lime green rug.
I learned that I made myself vulnerable in the moment. I exposed every inch of my inner heart to my daughter. I journeyed with her to a scary place. I risked being shut down and turned away. I exposed the reality that I, her daddy, really couldn't fix everything. And I substituted that false promise of being a super dad with actions that proved to her, "I'll go deep with you -- anywhere you need me to." I proved to her that I was capable of being nonjudgmental. I proved to her that I had the wherewithal to be in her world. And I showed her that, when she was ready, we could journey back to safety and bake cookies.
And in doing so, we connected. A gift we gave each other. And one we continue to share to this day.
Say hello to my Brené Aha. And say hello to this dad's embracing the importance of this relatively simple message: We're not perfect. None of us. Moms. Dads. Our kids. We (especially us dads) can't fix everything. Nor should we. There's value in the journey. There is value in failing. Both for us and for our kids. There are lessons in experiencing the spectrum of emotions -- fear, anxiety and yes, vulnerability.
So, I'm on a mission. Be prepared for more thoughts on this. Now that I have tasted the power of vulnerability, I'm ready to share more.
I hope you'll join me. Who knows, maybe we'll have a few ahas of our own.