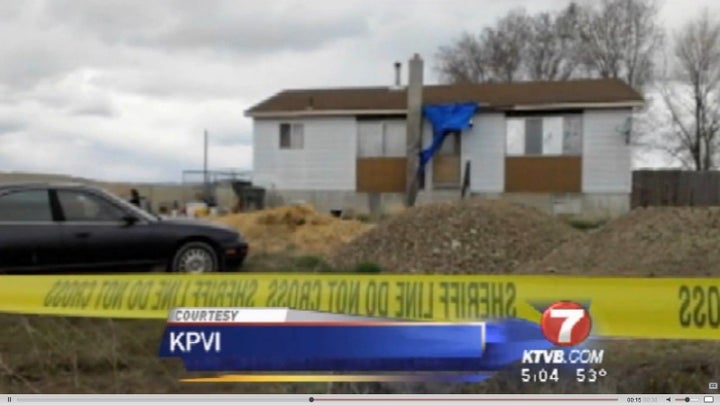 SALMON, Idaho, April 6 (Reuters) - Three people were shot to death in a rural Idaho house where a man and his son were breeding pit bulls, police said on Saturday, adding that they found two small children and up to 70 dogs on the property.
Deputies arriving at the residence in Holbrook, Idaho, near the Utah state line, on Friday found Brent Christensen, 61, his son Trent Christensen, 32 and Yavette Carter, 27, dead of gunshot wounds, Oneida County Sheriff Jeff Semrad said.
Semrad said Carter, who was Trent Christensen's girlfriend, was still holding her unharmed 2-month-old baby. Also found in the home was a 2-year-old child.
"The infant was located under the arm of her mother, Yavette, as she was protecting the baby," Semrad said in the statement. "The children are safe and are with family at this time."
The triple slaying, which is thought to have happened Thursday afternoon or evening, left the children stranded with the bodies and as many as 70 caged or fenced pit bulls for as long as a day, Semrad said.
It was believed to be the first murder case ever in the sparsely populated rural area settled more than a century ago by Mormon pioneers, he said.
A man who went to the house to buy a dog told authorities about the deaths on Friday afternoon, Semrad said, adding that the animals were probably being bred for dog fighting.
Deputies also found a marijuana-growing operation in the basement of the home.
Investigators from Oneida and neighboring counties and the Idaho State Police have uncovered evidence that suggests the shootings stemmed from "some type of relationship between the perpetrator and the victims," Semrad said.
The sheriff is looking to interview anyone who attended an Easter party last Sunday at the home.
He said authorities also are seeking the drivers of two trailerless semi trucks, one blue with white block-style lettering and the other red, seen at the residence in recent days.
"(The drivers) are not suspects but may have information that would be helpful to the investigation," the sheriff said. (Editing by Nick Carey and Dan Whitcomb and Xavier Briand)
Calling all HuffPost superfans!
Sign up for membership to become a founding member and help shape HuffPost's next chapter