 Brent Weinbach is one of the most original, creative and interesting stand ups to ever have his voice amplified in front of a dark room full of strangers. Maria Bamford called Weinbach "a revelation." And Patton Oswalt proclaimed, "The breadth, delight and sheer magnitude of Weinbach's creativity makes me feel like a big, stupid toilet full of poo that isn't funny." Brent takes juvenile jokes and turns them into sophisticated art. He takes silly, stupid ideas and makes them palatable for the most pretentious comedy geek. His comedy is completely captivating.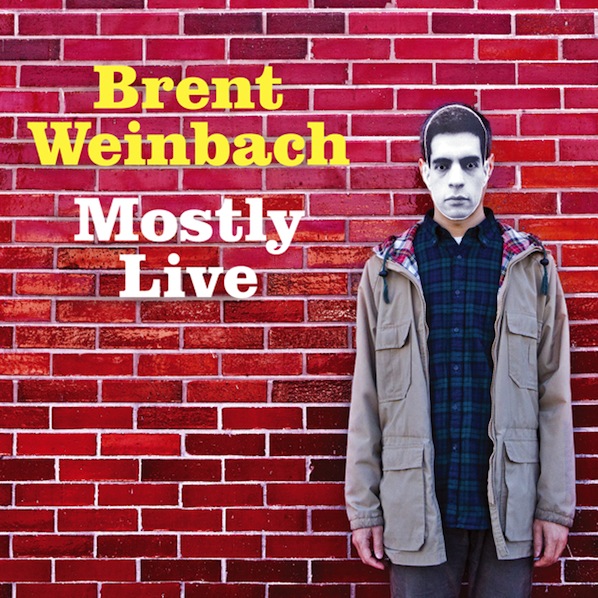 Copyright: ASpecialThing Records
Weinbach just released an album with AST Records that plays like a greatest hits collection. Brent Weinbach: Mostly Live is great to experience as a initiated fan or as a first time exposure. From a live performance at UCB (plus a few non-live tracks), this recording takes us into a slanted world, an alternate reality. Offbeat is an understatement, and weird doesn't do it justice. Most things said about Brent Weinbach are in the vein of "He is so creative." Or, "He is so weird," but as Mostly Live proves, he is also remarkably funny. Every syllable is deliberate, every nuance well-placed and every bit meticulously crafted.
With wacky voices, audience participation and nonsensical concepts, this album is full of imagination. The expertly constructed material performed here is refreshing in such a unique way. Weinbach's voice is one that deserves to be heard. The intriguing and direct rhythm baits the audience to invest in each beat of each bit. It is a pleasure to listen to every little step, never able to see where he is going with it. The funniest stuff that exists is the stuff that surprises. And Brent Weinbach's entire act is one surprise after another.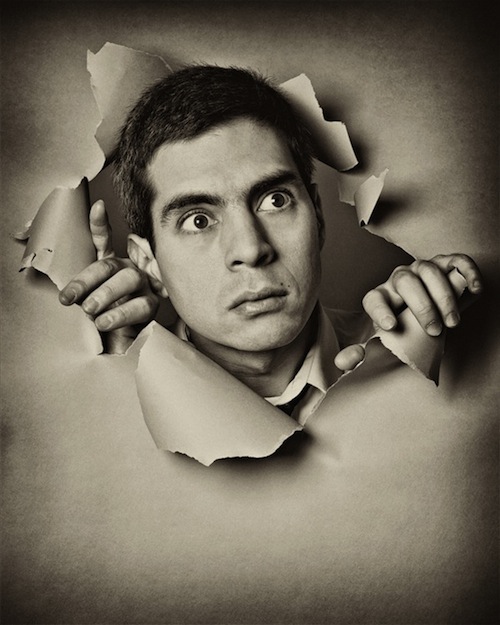 Photo Credit: Shannon Casey Splain
Brent Weinbach stretches the boundaries of ridiculous. It seems as if he has a childhood fixation. What you end up with is a fascination with immature humor filtered through a truly talented comic writer and performer. Which leads one to think every comedian has some sort of childish perspective. A comedian's job is to fool around, essentially (obviously, there is much more to it than that). All a child aspires to do is to laugh, and a comedian is somebody who inspires people to laugh. A comedian is somebody who chooses laughter over a career. As Brent himself says on one track, "I've been trying to become more involved in acting because acting is a professional way of playing make-believe. And that's fun." Therein lies how the audience relates to such strange comedy.
Popular in the Community