WARREN, Ohio ― Bresha Meadows, or "Breezy" as her friends called her, used to spend a lot of time in her bedroom.
Sometimes she exercised with her best friend Saquoya, doing squats and situps, the thumps of their jumping bodies reverberating throughout the house. Bresha and Saquoya liked to dance too, livestreaming their impromptu performances on Facebook.
Sometimes they just talked. They met freshman year of high school and instantly bonded. Bresha liked to confide in Saquoya. She told her about her depression, which had settled in like a dark fog.
Most nights, though, Bresha was alone, burying herself in a book with her door firmly closed. Her room, on the second floor, was a controlled environment. Downstairs was not.
Downstairs, there were holes in the closet door in the shape of her mother's head. Downstairs was her father, a man whom members of her family described as a domestic tyrant ― domineering, violent and cruel.
"She used to hide up there," Bresha's mother, Brandi Meadows, 41, said in early January while sitting in her living room. "She did not want to be around him."
As she tells it, Jonathan Meadows, 41, was an abusive husband. For the better part of two decades, she said, he beat and controlled her. Bresha and her two older siblings, Brianna and Jonathan Jr., bore witness to the violence.
"I know all the kids felt it, seen it, heard it," she said. "It was horrible in this house."
These days, the house is grimly quiet, bereft of screams and fighting, a tinderbox defused. Two of its residents are abruptly gone, leaving the rest of the family in a state of shock and mourning.
Precisely what took place inside Bresha's home is still being uncovered.
In the early morning hours of July 28, 2016, Jonathan was shot in the head while he was sleeping on the couch. Police arrested Bresha, then 14, and transported her to a juvenile detention center in Warren, Ohio.
She has not been home since. Now six months after the fatal incident, she remains in custody awaiting trial on a charge of aggravated murder.
Her incarceration has attracted national attention to the plight of women and children, particularly those who are black, who are trapped behind bars for what they say are acts of sheer survival.
Anti-domestic violence and criminal justice reform advocates, organizing under the #FreeBresha campaign, have demanded that prosecutors drop the charges and release the teen immediately.
They claim that she is being punished just when she needs support and healing. In jail, there's no mental health therapy to address her trauma. There are no family members or friends to help her recover.
No one disputes that Bresha shot Jonathan. The question is why.
Jonathan's family members deny that he was abusive. Lena Cooper, his sister, said she thinks domestic violence claims are being fabricated to help Bresha's defense.
"I still love my niece," she told The Huffington Post by phone, but "it is not normal for a child to kill her father."
But Bresha's family members say the teen made an impossible calculation. She traded her figurative prison for a literal one so the rest of them could finally break free. Now, they are fighting to bring her home.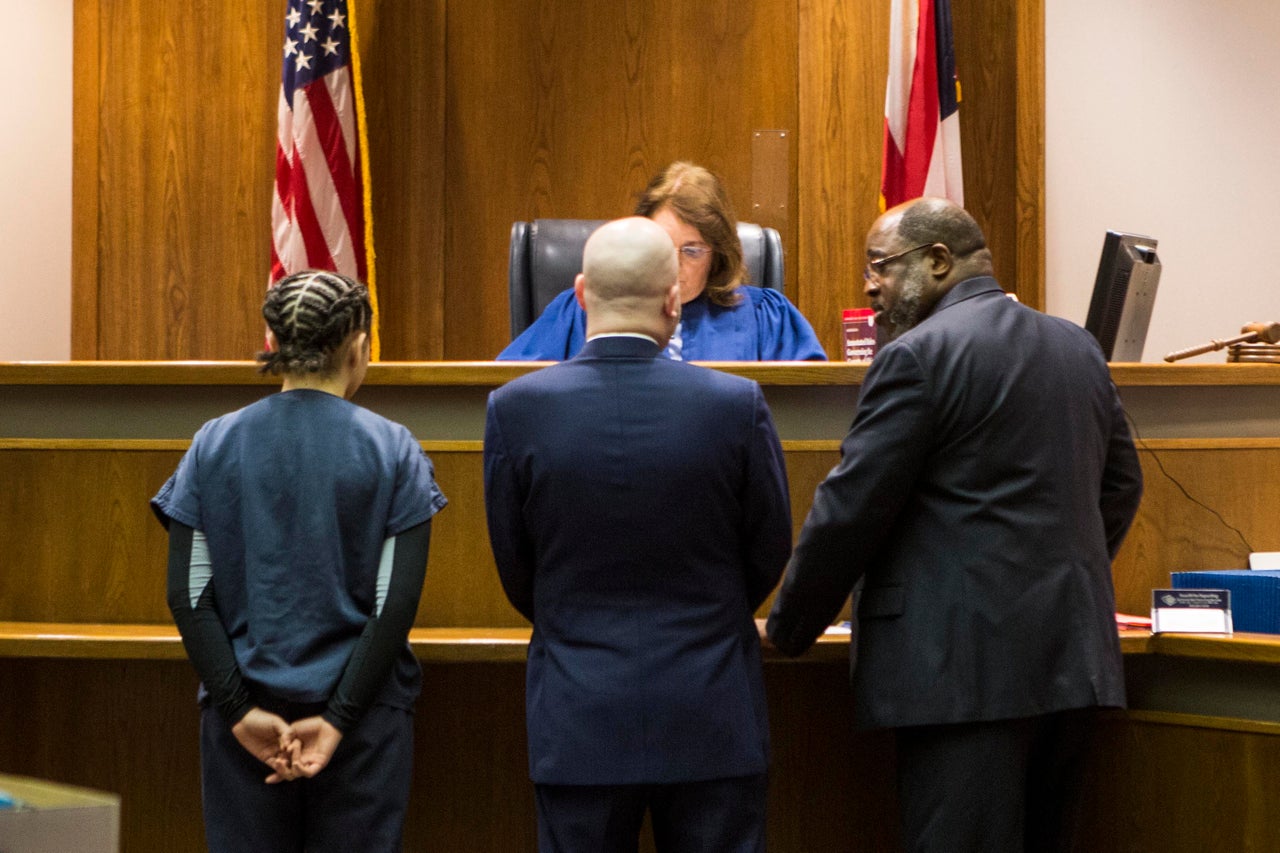 When Home Is A War Zone
Every year, millions of children across America witness acts of domestic violence and suffer deep psychological trauma as a result. Children understand implicitly that they are expected to keep their family's secrets. But growing up in a violent household can literally make a child sick.
The trauma can affect kids' developing brains, leading to "long-term consequences for learning, behavior, and both physical and mental health," according to the Center on the Developing Child at Harvard University. These same children, when they grow up, are more likely to abuse drugs and alcohol, commit suicide and continue the generational cycle of abuse.
But it is extremely rare for them to kill a parent.
Kathleen Heide, a professor at the University of South Florida who studies parricide, estimates there are only about 50 children under 18 who kill their parents each year in the U.S. Most of them are victims of severe child abuse and neglect, she said, and act out of pure desperation.
"These are kids who've endured years of abuse," she said. "They've tried to get away. They may have attempted or thought about suicide, and they've enlisted the help of others, often to no avail."
Bresha fits Heide's profile to an unnerving degree, according to statements from her friends and family. She ran away from home more than once, the last time just two months before the shooting. She started cutting herself, a form of self-harm common among girls suffering from emotional distress. She told an aunt that she would rather kill herself than go back to living with her dad. Saquoya, her best friend, said Bresha felt trapped and alone.
Bresha shot Jonathan while he was asleep. That's common, Heide said, explaining that children, usually smaller and weaker than adults, may believe it's the only time they can fight back without risking their own lives. (Battered women who kill their abusers follow a similar pattern.)
But the law does not generally recognize such killings as self-defense, Heide said. In most cases, a person can only use deadly force in self-defense if they believe they are being threatened with imminent death or serious bodily harm. When children kill in nonconfrontational situations, she said, they are typically charged with murder or manslaughter, transferred to an adult court where they face stiff penalties, and spend decades behind bars.
"Even when the situation is marked by severe abuse, they rarely walk," Heide said.
That was the future Bresha faced when she was first charged with murder in July. In Ohio, a child who is 14 or older who commits a felony can be tried as an adult in criminal court, and, in cases like Bresha's, can face a life sentence if convicted.
That terrifying prospect weighed heavily on Bresha for months, her family said. She was put on suicide watch inside the Warren juvenile detention center more than once.
Then, in December, her lawyer, Ian Friedman, announced that her case would remain in juvenile court, a significant victory for the defense. Now, if Bresha is convicted, she can only remain behind bars until age 21.
Still, her dreams of attending college and becoming a successful veterinarian are less attainable the longer she spends locked up.
Bresha is 15. While six more years of confinement sound more endurable than life in prison, her family notes that it is the rest of her childhood, irrevocably gone. And experts say that any length of incarceration has a powerful ripple effect on children, and would likely affect Bresha for the rest of her life.
Children who spend time in juvenile detention are more likely to abuse substances as adults, and less likely to have good educational outcomes and form stable families of their own, explained Erin Davies, executive director of Juvenile Justice Coalition, a group advocating for youth in Ohio's juvenile justice system.
"Any time a young person is in a locked facility instead of at home or in the community, it has negative effects," Davies said. "You are away from support systems, you are away from normalcy, your school is disrupted, your social connections are disrupted, and all the positive things in your life are disrupted."
And while it is fortunate that Bresha will be tried as a juvenile, Davies said, it's probable that she will still face racial bias in the court system. Nationally, black youth are overrepresented at every step of the juvenile justice system. Compared to their white counterparts, they are twice as likely to be arrested and more likely to be held in pretrial detention, sent to youth prisons and transferred to the adult court system.
Ohio, where Bresha lives, is no outlier. While black young people make up 17 percent of the state's juvenile population, they comprise 60 percent of those committed to juvenile prisons.
"The deeper you get into the system, the deeper the disparities grow," Davies said.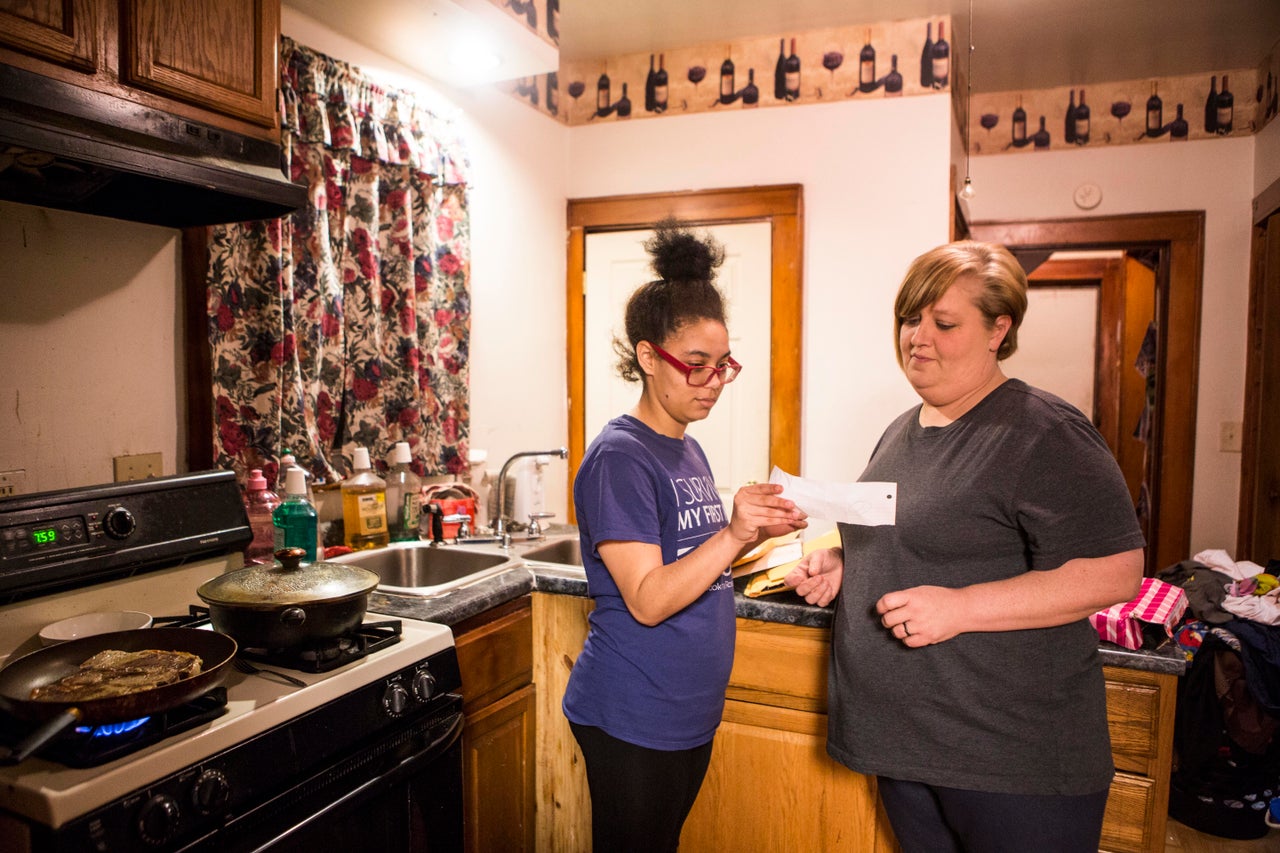 Trying To Break Free
On a recent gray January evening, Bresha vomited. Stuck inside the Trumbull County Juvenile Detention Center, she worried about the next day, when she would appear in court and learn if she would be released from custody while awaiting her trial. She couldn't eat.
Across town, her mother and sister paced around their living room, equally anxious. Bresha had turned 15 behind bars, and had spent Thanksgiving and Christmas alone. They wanted her home as soon as possible.
In the kitchen, a steak sizzled on the stove. Stacks of handwritten letters addressed to Bresha blanketed the countertops, with return addresses from all over the globe. That day, a supporter in Amsterdam sent Bresha a diary with a miniature lock and key so she could privately record her thoughts and feelings.
She couldn't have it in jail because it contained a metal part, something that's strictly banned at Bresha's correctional facility. So instead, the diary waited for her at home, put aside for her post-incarceration life. No one, though, could say exactly when that will be.
The separation was taking a toll on Brianna, 19, who hadn't seen her little sister since the day of their father's death. Siblings aren't permitted to visit the juvenile detention center, only parents and grandparents.
"I feel like I don't have the other half of me," Brianna said as tears welled in her eyes. "When something goes wrong, my sister was always the person I talked to, and now I can't."
She described the life they had both lived up until six months ago as a "nightmare."
"No one really knew what was happening in this house," Brianna said. "He had us trained so well."
Familial relationships are complex. The day after her father's death, she posted that her heart was aching.
Brandi took a seat across from her daughter, tucking her legs underneath her. The abuse, she said, started when she and Jonathan were first married, 23 years ago, and got worse with time.
At first, Brandi said, they had fun together, being young and carefree. But over the years, the relationship deteriorated. Jonathan began to punch and strangle her, she said, sometimes cutting her with knives.
As time went on, he started to control her daily movements. His gun was omnipresent, she said, peeking out of his waistband or casually displayed on the couch cushion beside him. It was that same gun, so often used to intimidate them, that Bresha used to kill her father, she said.
It's likely that Bresha and her siblings were also victims of abuse, although the family did not discuss the particulars because of the pending criminal case. Witnesses interviewed by HuffPost said they believe Bresha's father sexually abused her, something her defense attorney did not deny.
"There certainly was abuse of the children in many different forms," Friedman said, adding that details would be introduced in the trial.
Brandi is convinced that she is to blame for Bresha's current situation. The guilt is hard to live with, and she's seeing a therapist to help her cope. She is not angry that her daughter killed her husband. She considers Bresha a hero, though she wishes it had not been necessary. For the first time in decades, she said, she is free to live her life without restraint ― but her daughter is gone. She often tells her sister Martina that she wishes she was in prison, not Bresha.
"I blame myself," Brandi said, her voice quavering. "When I left, I should never have come back, and my daughter wouldn't be in jail."
In 2011, when Bresha was 9, Brandi left her husband, taking her three children to her mother's house in Parma, Ohio. There, Brandi took the appropriate steps, filing a police report and a domestic violence protection order, and telling authorities that she was afraid for her life.
"In the 17 years of our marriage he has cut me, broke my ribs, fingers, the blood vessels in my hand, my mouth, blackened my eyes. I believe my nose was broken," she wrote at the time. "If he finds us, I am 100 percent sure he will kill me and the children."
That summer, Brandi and her three kids lived with her mother. She reunited with her 12 siblings, and her children played with their cousins, almost all of whom they had never met. Jonathan had isolated her from her family, Brandi said, afraid they'd interfere if they learned about the abuse. She'd missed births, christenings, marriages, graduations and funerals. Now, she had a chance to repair bonds.
Martina Latessa, one of Brandi's sisters, recalled how Brandi opened up to her during emotional conversations on the back porch. (Latessa, a Cleveland detective, now specializes in domestic violence-related police work because of her sister.)
"I hadn't talked to her in eight years," Latessa said. "That's when I started to learn about the abuse. She showed me the scars."
Then, one morning, Brandi was gone. She took the kids and went back to her husband without a word. Brandi later said that her husband had promised her things would change, and she loved him and wanted the family to stay together.
Brandi's mother called Latessa, frantic with worry.
"I comforted her," Latessa said. "She truly believed, so did we all, that Brandi was going to be killed."
That was the last time they had any real communication with Brandi and her family, until Bresha contacted them out of the blue four years later. She had run away from home and needed help.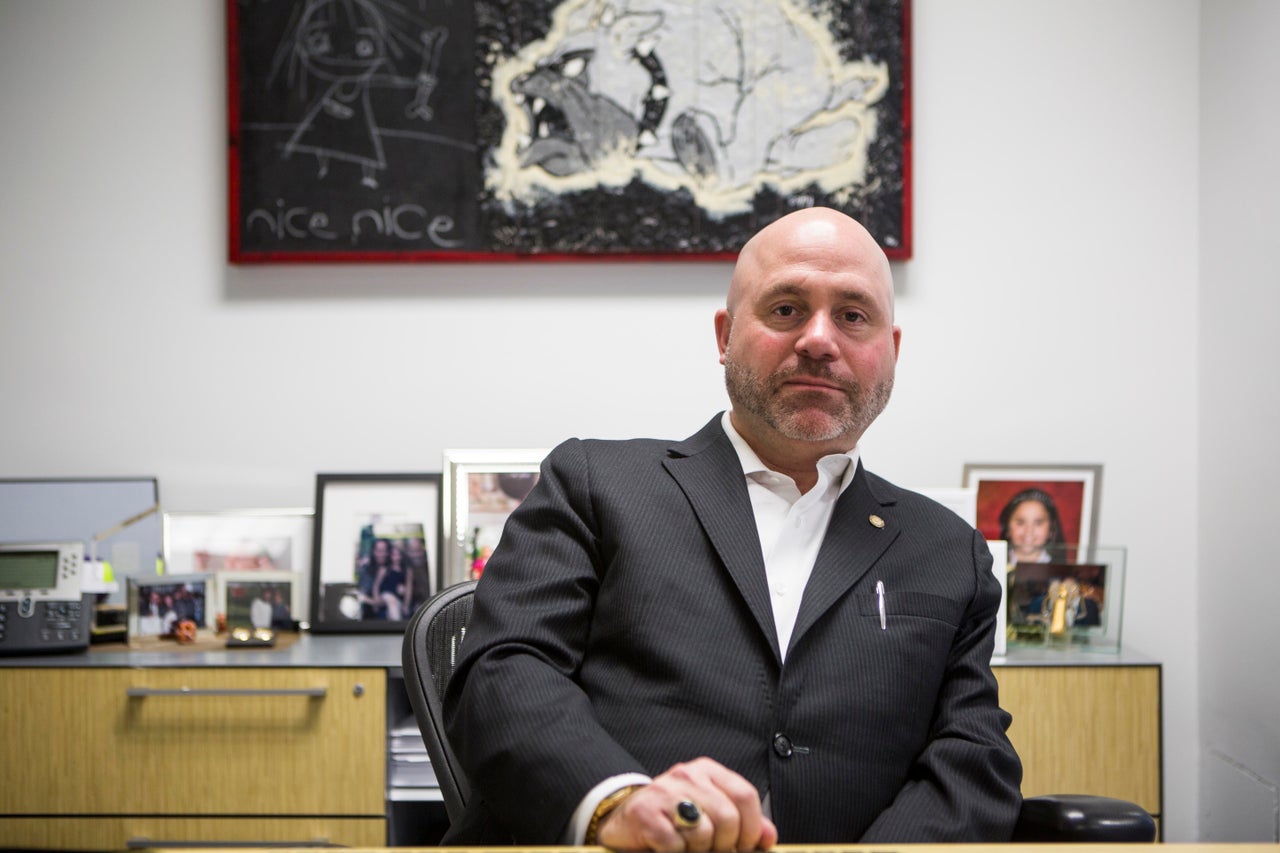 Cries For Help
Bresha began to crumble as she entered her teen years.
She started cutting herself. She skipped school, uncharacteristic for the bright student intent on going to college. And she ran away from home, twice fleeing to her aunts in Cleveland with horror stories about her father's abuse.
According to Latessa, Bresha was terrified of her father and desperate to get away. She described her dad beating up her mom and seeing blood stream out of her head. She told Latessa about the gun and her dad's threats to kill all of them.
She cried and begged not to go home, saying she'd kill herself if she was forced to, Latessa said.
Warren Police Department and child protective services were both notified, according to Latessa, but did little to help. Tim Schaffner, executive director at Trumbull County Children Services, said that because of confidentiality policies, he could not confirm or deny that an investigation was opened into Bresha's case.
Friedman, Bresha's lawyer, said that she fell through the cracks.
"She witnessed a lot of hardcore abuse against her mom. All the kids witnessed it. That's no way for anyone to grow up, and there was no end in sight," he said. "This is an instance where the system failed. And that's why we are in this unfortunate situation right now."
During Bresha's freshman year of high school, she shut down emotionally, only confiding in one person: her friend Saquoya.
"We felt each other so much, the pain, depression all of that," she said, sitting inside Bresha's house with Bresha's sister and mom. Ever since Bresha was arrested, Saquoya had been a constant visitor, even raiding her absent friend's closet for outfits like a typical teenager.
Saquoya fidgeted on the couch, trying to put into words how Bresha felt in the months leading up to the shooting.
"She was depressed about living here and watching her mom get hit all the time," she said, half of her words swallowed by heaving sobs. "It was just a lot, it was too much. I did everything she wanted. I was there for her. "
Brandi said Bresha repeatedly begged her to leave. She was convinced her dad was going to kill her mom.
"I would tell her, you only have two more years, and you'll be going off to college, don't worry about it," Brandi said. "Mommy can handle Daddy."
Leaving seemed impossible to Brandi. Her life had become even more prison-like since she returned to her husband in 2011. Jonathan controlled the finances, and worked the same job as Brandi so he could keep an eye on her during the day, she said. She even had to ask permission to use the bathroom.
"I was in a box, and if I stepped out of that box he was there to put me back in," she said. "I got to the point, I hated him. He just made my life hard."
Despite the signs of Bresha's rapid deterioration, no one was prepared for what would happen next.
On July 28, 2016, two months after her second attempt to run away, Bresha killed her dad.
"I knew she felt exactly how we all felt," said her sister Brianna, "but we never thought Bresha, in the middle of the night, would pick up a gun and shoot her father in the head."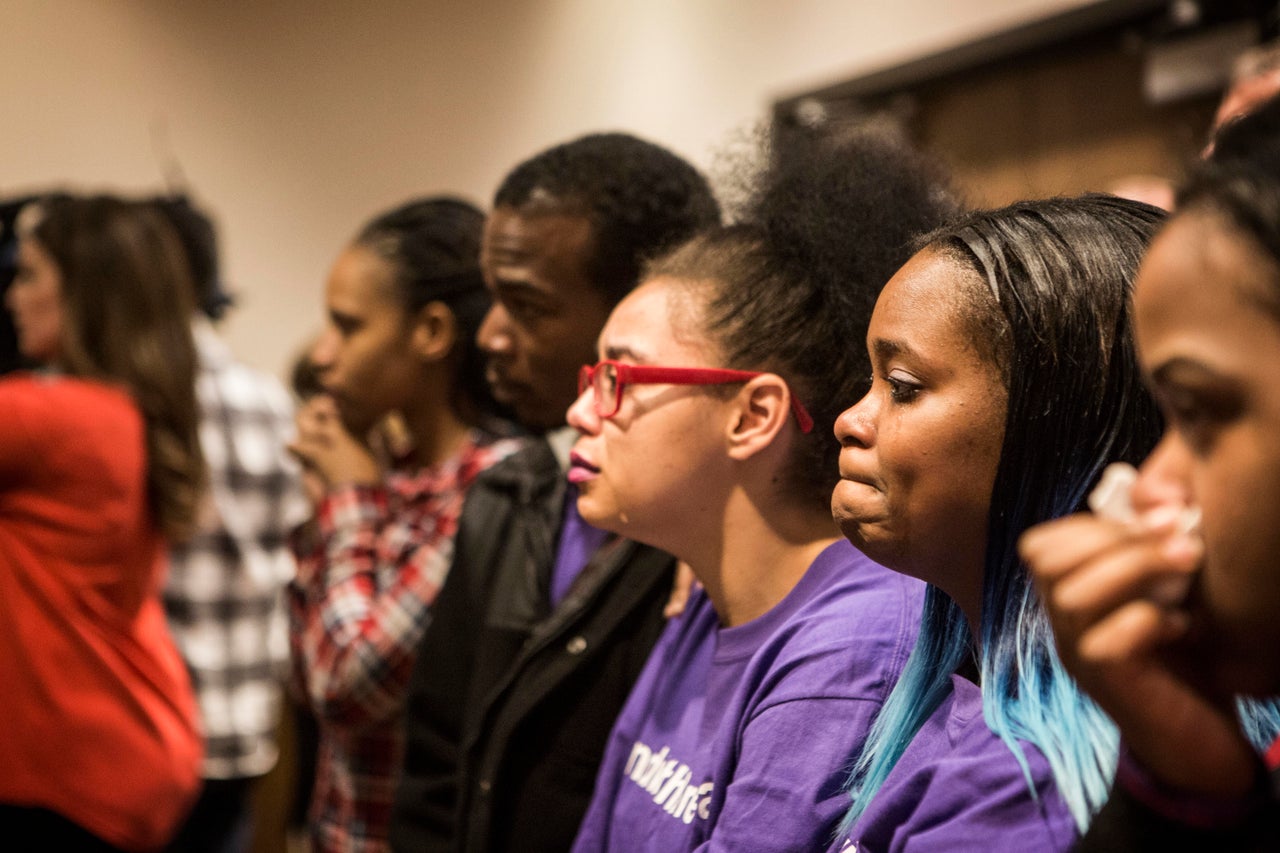 A Time To Heal
On a recent January day, Bresha entered a Trumbull County courtroom and glanced over at her mother, flashing a brief, hesitant smile, before stopping in front of the judge.
She stood with her back to the courtroom, hands clasped behind her back. Flanked by her lawyer, Bresha cut a diminutive figure, her hair divided into two neat braids.
A hush spread across the room, punctuated only by the clicks of camera shutters. At least half of the available seats were filled with reporters, who angled to get the best shot of Bresha.
Brianna cried silently. It was the first time she was in the same room as her sister in six months, and it was a relief to see her with her own eyes, she later said.
Bresha's lawyer asked the judge to allow her to be transferred to an adolescent treatment facility for a mental health evaluation and treatment. After a few minutes, the judge approved the request. The move is expected this week.
In an interview with HuffPost, Friedman said that the jail offered no mental health treatment and was not a suitable place for the teen. The residential treatment center will provide therapy and allow for a comprehensive psychiatric evaluation, which he believes will help in preparing Bresha's defense.
He said his investigation "clearly, clearly puts what happens in this case within the realm of self-defense." She acted to protect herself and her family, he said.
"I am confident that [the evaluation] is going to corroborate our claim from day one, it will validate what was going on in her mind and will validate the actions that were taken that evening," he said.
As the courtroom emptied, Bresha's family huddled in the hallway. Their conversation turned to finances.
While Brandi was optimistic that the treatment center will be an improvement over juvenile detention, she now had a new, more pressing worry: how to pay for it. Bresha's family is responsible for covering the cost of her stay at the treatment facility. In hushed tones, Latessa said she would begin to cobble together some money, but it was clear that the weekly expenses well exceeded their combined salaries. They have been raising money to help support Bresha through a GoFundMe page.
The family knows it won't be their last obstacle. They are now girding for a much bigger and more consequential fight. Her trial, which will determine the next six years of her life, is on everyone's mind.
They know it will be emotionally taxing and cost even more money and time. They know they still have a long way to go before they will be reunited with her.
Brandi said she wants Bresha home so they can be a family once more.
"I don't want her to lose herself because of what this man did to us," she said. "I don't ever want her to give up on her dreams."
______
Melissa Jeltsen covers domestic violence and other issues related to women's health, safety and security. Tips? Feedback? Send an email or follow her on Twitter.
______
Sign up for the HuffPost Must Reads newsletter. Each Sunday, we will bring you the best original reporting, long form writing and breaking news from The Huffington Post and around the web, plus behind-the-scenes looks at how it's all made. Click here to sign up!
Popular in the Community