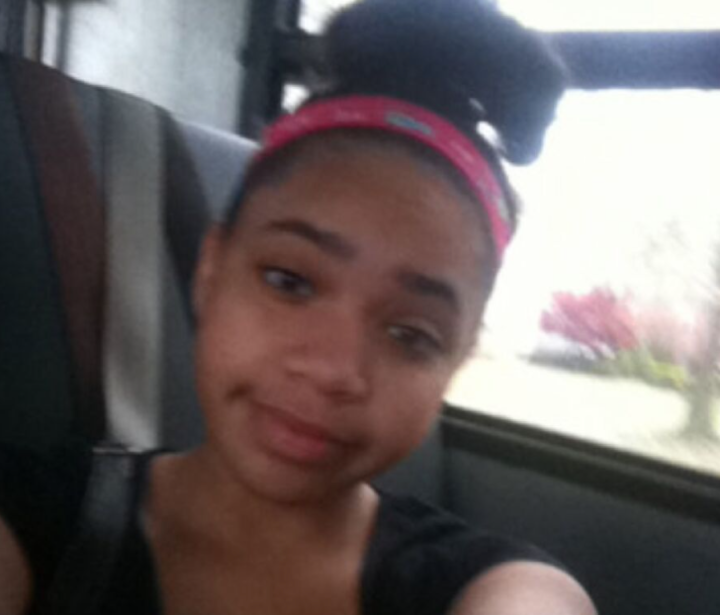 A lawyer for Bresha Meadows, an Ohio teenager accused of killing her allegedly abusive father, is asking a judge to release her on bond until her trial, citing "cruel and unusual" conditions at the Trumbull County Juvenile Detention Center where she is jailed.
Her lawyer, Ian Friedman, maintains that Bresha acted in self-defense after witnessing her father abuse her mother, Brandi Meadows, for years. The mother has described her late husband as very controlling and violent and said he punched, strangled and stabbed her. Several people close to the family told HuffPost previously that they believe Bresha's father may have sexually abused the teen, allegations that her lawyer declined to confirm or deny.
Bresha's trial date is set for May 22. She has pleaded "not true," which is equivalent to a not-guilty plea. She is being tried as a juvenile, which means that even if she is convicted, she can only be kept behind bars until age 21.
A national campaign in support of Bresha has spread on social media, with advocates organizing under the hashtag #FreeBresha. A petition calling on prosecutors to drop charges against the teen and release her immediately has garnered over 28,000 signatures. It argues that she needs "a safe and supportive environment to heal and rebuild," not years of incarceration.
Bresha is not receiving adequate medical and mental health care at the Trumbull County Juvenile Detention Center in Warren, Ohio, her lawyer charged in a motion filed in April. Without proper care, she cannot appropriately participate in her own defense, he wrote.
"We are asking for her release so that she can get the health care that she needs," Friedman told HuffPost on Monday. "It is critical that all clients be in a place mentally that they can best assist their attorneys in their own defense. We feel that she is not getting what she needs at the jail. So we need to ask the court to consider alternatives that would be in her best interest."
Friedman expects to argue the motion in front of Trumbull County Juvenile Court Judge Pamela Rintala on Wednesday morning. He will ask for Bresha to be released into the custody of her maternal aunt, Martina Latessa, who is a Cleveland police officer. A number of mental health experts are expected to testify on her behalf at that time.
The home of Bresha's aunt was identified as the best place for the teen because of its location, an hour away from Warren, where the alleged murder took place. Latessa said she spent the weekend buying a twin bed and turning her spare room into a bedroom.
"For both of us, it will be an adjustment," she told HuffPost on Monday. Even though Latessa has been a fierce advocate for Bresha since the moment the girl was arrested, the two have spent very little time together in real life.
Latessa last saw Bresha in March, while the teen was at the mental health facility, which allowed visits from extended family. Her aunt said Bresha seemed happy: She had a window, was allowed to go outside and take walks, and could eat meals with her family.
At the jail, where she returned over a month ago, she is allowed visits only from her mother and her grandparents.
Latessa said Bresha is looking forward to the hearing.
"She wants to get out," Latessa said. "She knows that if she gets out, she will be coming to my house."
Melissa Jeltsen covers domestic violence and issues related to women's health, safety and security. Tips? Feedback? Send an email or follow her on Twitter.
Popular in the Community