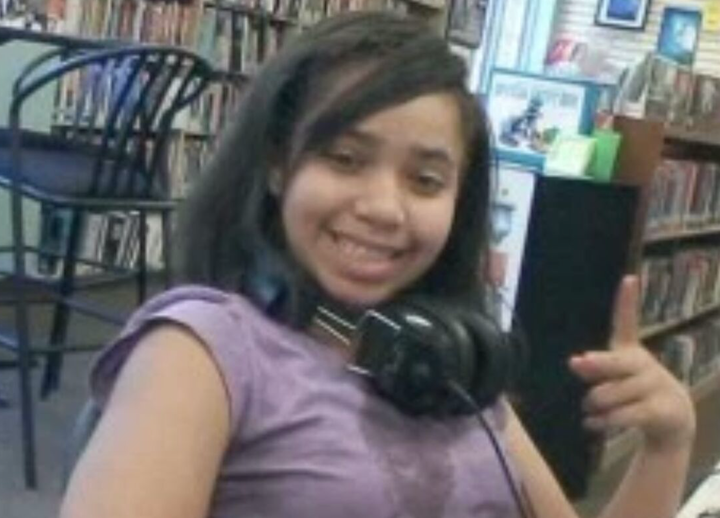 "People are sharing their own similar experiences [with domestic abuse] and telling her to keep her head high," said Ian Friedman, a Cleveland-based defense attorney. "This tragedy has brought out the best in so many people literally across the globe. Their hearts go out to this young girl."
Professionals in both mental health and criminal justice have offered their time to him, Friedman said, should additional resources be needed.
On July 28, Bresha, then 14, fatally shot her father, 41-year-old Jonathan Meadows, according to police. She has been charged with aggravated murder and has pleaded "not true," which is equivalent to a not-guilty plea.
Her mother called Bresha a "hero" after the fatal incident. Brandi Meadows said she had suffered years of abuse at the hands of her husband. In a protective order filed in 2011, she wrote that she was "100 percent sure" he would kill her and her children if he found them. The couple later reconciled.
Love & Protect, a community-based organization that supports women and gender-nonconforming people of color who act to defend themselves and their children against abuse, released a statement of solidarity with the young teen:
"The incarceration of Bresha Meadows serves no one. Bresha is not a threat to herself, family or community. Instead, it perpetuates the violence against Black women and girls that is inflicted at both the state and interpersonal levels every day. The state failed to protect Bresha. Now, it has chosen to criminalize her."
Children who witness domestic violence tend to experience a lot of trauma and may feel guilty, assuming that the abuse is their fault, said Claudia Garcia-Rojas, the co-directer of the Chicago Taskforce on Violence Against Girls & Young Women. In some cases, she said, they take steps to end the violence themselves.
"What is happening to Bresha is not an anomaly. It is actually common to see children trying to defend parents," Garcia-Rojas said. "They feel the need to align with whoever they are seeing be victimized."
Children in that situation need empathy and compassion, she said, not jail time. "We need to think more about how we can support children who are victims of familial violence and not seek measures to criminalize them," she said. "That's not going to resolve the issue."
Bresha has been held at the Trumbull County Juvenile Detention Center since the night of her arrest. On Thursday, she turned 15 behind bars.
Her mother was allowed to visit her the night before. "It is tearing me up, it's horrible," Brandi Meadows said about seeing her daughter incarcerated on her birthday. "I have been crying all day."
All Bresha wants for her birthday, her mother said, is to go home.
A GoFundMe page has raised over $28,000 to support the teen and her family.
Friedman said supporters are welcome to send correspondence to his client. It should be addressed to:
Bresha Meadows
c/o Ian N. Friedman, Esq.
Friedman & Nemecek, L.L.C.
The IMG Center
1360 E. 9th Street, Suite 650
Cleveland, Ohio 44114
He said Bresha was doing as well as could be expected, given the circumstances.
"She has lots of questions about what is going to happen in the short and long terms," he said.
Melissa Jeltsen covers domestic violence and other issues related to women's health, safety and security. Tips? Feedback? Send an email or follow her on Twitter.