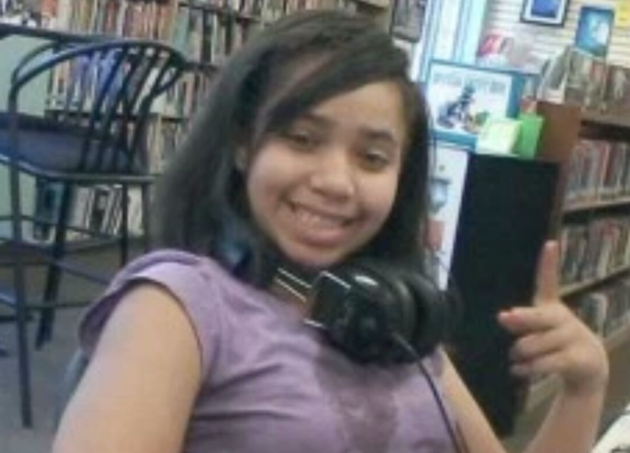 Bresha Meadows, the 15-year-old girl who killed her father in what she and her family says was self-defense, is still being held in an Ohio juvenile detention center. But as her days in jail drag on, national support for her continues to grow.
Vigils, sit-ins, rallies and performances are being held across the country in Meadows' name, calling for her to be released from the Trumbull County Juvenile Detention Center. Meadows was charged with aggravated murder in late July for shooting and killing her father, who had a long history of domestic violence, according to her and her family. A petition calling for her release had reached almost 13,000 signatures by Tuesday evening.
Over 16 cities will be hosting events in solidarity with Meadows, according to the Free Bresha Meadows Campaign. The widespread support has helped Meadows, said her aunt Martina Latessa, who is a Cleveland police officer, but Meadows continues to have a difficult time keeping her spirits high in jail. The teen has been on and off of suicide watch, her aunt said.
"She knows she has a lot of supporters because we tell her every time we see her," Latessa said in an interview with The Huffington Post. "Usually when her court dates come up she gets all freaked out. She's just really scared she's going to spend the rest of her life in prison."
Much of the advocacy around freeing Meadows is rooted in efforts to end mass incarceration, especially of young black people, and in efforts to provide justice for victims of domestic abuse. Meadows is among the up to 10 million children in the United States who are exposed to domestic violence annually, and among the black children who are detained at a rate 4.5 times higher than white children.
"Criminalizing Bresha in this context sends a harmful message to survivors and their children — that even in the most desperate of situations, they will be punished instead of helped," the OrganizeFor petition reads.
Prior to shooting her father, Meadows had run away from home at least twice, and even reported the domestic abuse to the police. She told authorities that her father, 41-year-old Jonathan Meadows, threatened to kill her family and constantly beat her mother, Brandi Meadows, who filed a protective order against him in 2011. She later withdrew the order, as is common with domestic violence cases.
"The United States incarcerates more children than any other country," Nnennaya Amuchie, law fellow at Unite for Reproductive and Gender Equity, wrote in an open letter to prosecutors Tuesday. "Is this what justice looks like? Bresha should not be punished for surviving abuse. Bresha should not be punished for protecting herself and her family."
Meadows' next hearing is scheduled for Thursday.
Melissa Jeltsen contributed to this report.
Popular in the Community