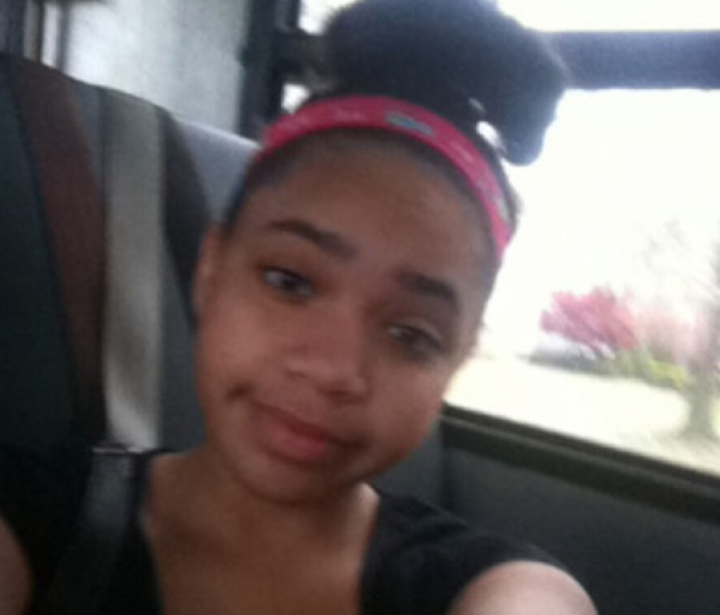 First, her grades dropped. Then she ran away from home, telling relatives that she was afraid for her life. Her father was beating her mom, she said, and threatening to kill the whole family.
Two months later, on July 28, police say Bresha Meadows shot her father in the head.
The 14-year-old girl now sits in a juvenile detention center in Warren, Ohio, charged with aggravated murder. She pleaded "not true," which in juvenile court is equivalent to a not guilty plea.
In the days since Bresha's arrest, family members have come forward to describe her father, 41-year-old Jonathan Meadows, as a physically and verbally abusive man who terrorized his family and controlled his wife's every move.
In 2011, Brandi Meadows filed a civil domestic violence protection order against him, writing that she was in fear for her life.
"In the 17 years of our marriage, he has cut me, broke my ribs, fingers, the blood vessels in my hand, my mouth, blackened my eyes. I believe my nose was broken," she wrote. "If he finds us, I am 100 percent sure he will kill me and the children … My life is like living in a box he created for me, and if I stepped out of that box, he's there to put me back in that box."
The protection order was later dismissed at her request and the couple reconciled, a common occurrence in abusive relationships.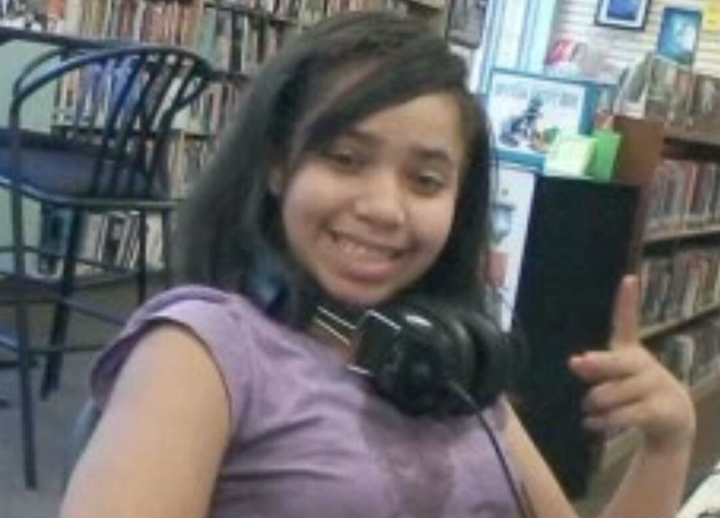 Ian Friedman, the attorney representing Bresha, said the teen lived in a perpetual state of fear, spending most of her time in her bedroom to escape the violence.
"She watched her father punch, kick, and stomp her mother," he said. "That, in and of itself, is traumatic. The kids witnessed their father's drinking and drug use lead to escalated beatings that would, at times, end with their mother being unconscious."
The gun Bresha allegedly used to shoot her father was the same gun that he had used to threaten her and her family in the past, he said.
"She lived a life that no child should," he said. "She took the only step that she could, in her mind, to save her mother's life and that of her siblings."
Friedman said he is preparing a packet of information for the prosecution, including records from hospitals and government agencies, which will provide a clearer picture of the abuse going on in the home.
"I trust that once they see that, they will fully understand why this girl acted the way that she did," he said.
"The youth often feels trapped and helpless," she said. "They've gone to other people for help, they've tried to run away, they've tried to remedy the situation and failed, and they feel like there is no way out except to kill the abuser."
According to Martina Latessa, Bresha's aunt and a Cleveland police officer, the young teen ran away from home twice in the lead-up to the fatal shooting, most recently in May. She was extremely upset, Latessa recalled, and did not want to go home. She said Bresha told her that her father was abusing her mom, and that he had threatened to kill the entire family.
"The nightmare she was born into had a profound impact on her, to the point where she was suicidal," she said.
The last time she saw Bresha was the day she was arrested. She was able to visit her in juvenile detention, give her a hug, and tell her not to give up hope.
A pretrial hearing has been scheduled for Aug. 30.
"She looked hollow," Latessa said. "Every single wall had to be collapsing in on her at that moment for her to do what she did."
This article has been updated with comments from Heide.
Melissa Jeltsen covers domestic violence and other issues related to women's health, safety and security. Tips? Feedback? Send an email or follow her on Twitter.
Popular in the Community