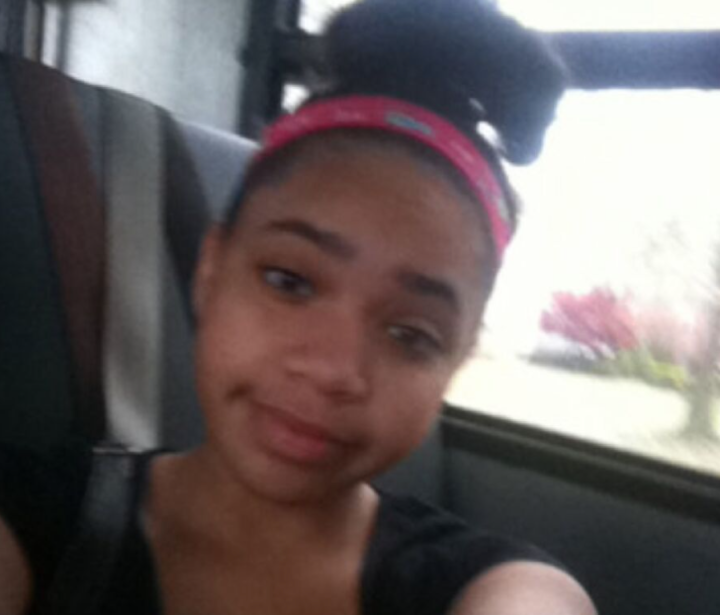 WARREN, Ohio ― When Bresha Meadows picked up her father's gun and shot him in his sleep, nine months ago, her mother dubbed her a hero. She said that Bresha ― just 14 ― had freed her from her husband, Jonathan Meadows, a man she claims physically and emotionally terrorized her for decades.
Bresha was arrested that day. Ever since, she's remained inside the Trumbull County Juvenile Detention Center. She spent her birthday in jail, then Thanksgiving, and then Christmas. Now, an end to her ordeal is finally in sight.
On a clear, sunny Monday in this small town 50 miles southeast of Cleveland, Bresha's lawyer Ian Friedman told reporters that prosecutors have offered his client a plea deal.
Under the tentative deal, which has not yet been finalized, Bresha would serve a total of 18 months, taking into account the nine months she has already spent in jail, Friedman said. She'd spend the remaining time at an in-patient mental health care facility, receiving treatment for her PTSD, anxiety and depression.
Bresha would likely enter a plea of "true" to an involuntary manslaughter charge, Friedman said. As part of the deal, her record would be sealed and then expunged, so she could start her adult life fresh.
"There has been too much trauma here," he said. "A treatment sentence would meet the desires of the family, and we as counsel would be comfortable with it as well."
"There has been too much trauma here."
On July 28, 2016, police say Bresha fatally shot her father, Jonathan Meadows. She was originally charged with aggravated murder.
Friedman has long maintained that his client acted in self-defense to protect her family from her father's violence. Her mother, Brandi Meadows, says her late husband was controlling and cruel. She filed a restraining order against him in 2011, telling authorities she was afraid for her life.
"In the 17 years of our marriage he has cut me, broke my ribs, fingers, the blood vessels in my hand, my mouth, blackened my eyes. I believe my nose was broken," she wrote at the time. "If he finds us, I am 100 percent sure he will kill me and the children."
Jonathan Meadows' sister told HuffPost that she believed domestic violence claims were being concocted to help Bresha's defense.
A handful of Bresha's family members and friends celebrated after hearing the details of the possible plea agreement.
Brianna Meadows, Bresha's sister, said she couldn't wait to take her to Applebee's. "I want to do everything we used to do," she said. "Go to the mall. Go to the movies. Go out to eat."
Bresha's brother, Jonathan Jr., said he just wanted to put his little sister in a headlock. "I'm usually cool, calm and relaxed," he said, "but this morning I was so nervous!"
Brandi Meadows, Bresha's mother, looked shellshocked.
"It's a big win," she said. "I am beyond relieved. I can sleep tonight, knowing that she's going to get the help she needs."
Friedman credited social media for helping to bring attention to the real issues of his client's case. Bresha shot into the national spotlight after anti-domestic violence and criminal justice reform advocates argued that she was an example of how black women and children are unfairly criminalized for acts of survival.
"There are many other Bresha Meadows out there," Friedman said.
Before the hearing on Monday morning, the Ohio Women's March held a Pledge of Liberation rally to support the teen. Activists with #FreeBresha signs and homemade buttons gathered in front of the courthouse and spoke out about ending violence against women.
Prentiss Haney, 24, the executive director of the Ohio Student Association, said he was there to push for Bresha's release. "She's only 15," he said. "We shouldn't be criminalizing someone who is a victim of these crimes."
Martina Latessa, who is Bresha's maternal aunt and a Cleveland detective specializing in domestic violence, thanked Friedman for taking Bresha's case pro-bono.
"If he did not step in, that little girl would have been just another black girl incarcerated because the system let her down," Latessa said. "She would have fallen through the cracks."
She said she hopes that one day, Bresha will be able to tell her story to other victims of domestic violence. "No one wants to talk about it, it's such a secret" she said. "In her case, it almost killed her."
A final pretrial hearing is scheduled for May 22.
Assistant Trumbull County Prosecutor Stanley Elkins said he was hopeful that the case would be resolved on that date.
"Both sides have some concerns that have to be ironed out," he said. "Do I think we are close? Yes."
This story has been updated with more information about Bresha's case.
Melissa Jeltsen covers domestic violence and issues related to women's health, safety and security. Tips? Feedback? Send an email or follow her on Twitter.
Popular in the Community