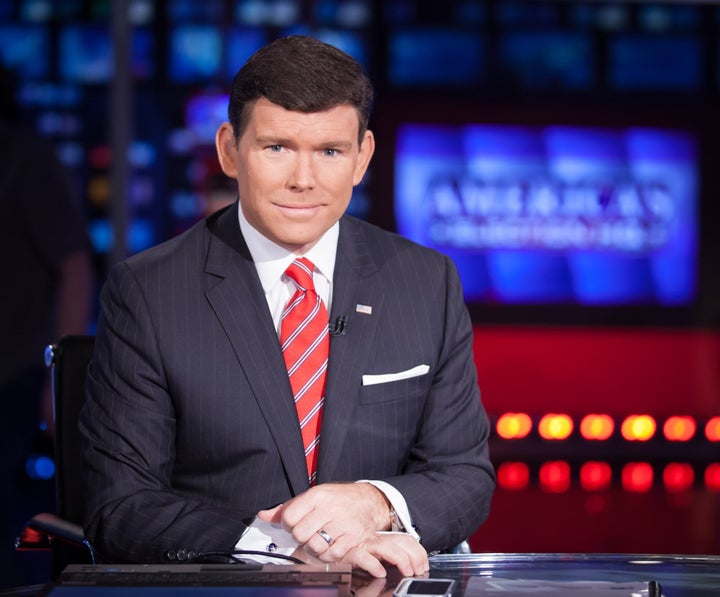 Fox News' chief political anchor, Bret Baier, acknowledged that he's uncomfortable seeing Roger Ailes, the network's former chairman, reportedly advising Donald Trump in his presidential campaign.
But Baier emphasized in a Politico interview published Tuesday that his former boss's partisan views never influenced news coverage at the cable channel.
"It's not a comfortable thing, but I'm an independent news guy and I know talking to other people in the news part of Fox that is how it has always been and we've always had the bottom up to generate news, to break stories, and so that's how we look at it, independent of whatever's happening on that front," the host of "Special Report" told Politico.
"But this guy was our boss," he added.
Ailes, who launched Fox News in 1996, has helped Trump prepare for the upcoming debates against Democratic nominee Hillary Clinton, according to The New York Times and ABC News. Representatives for Ailes and Trump have denied this to The Washington Post.
Ailes has time for this reported Trump tutelage because he resigned from Fox News in July amid an expanding sexual harassment scandal. Former "Fox & Friends" co-host Gretchen Carlson filed a sexual harassment lawsuit against him, which brought forth a flood of other women with similar complaints. The network announced Tuesday that it had reached an agreement with Carlson to settle her case.
Baier suggested there is a wall between Fox's news coverage and Ailes' ties to Trump.
"So the news product, when I say it's not comfortable, it's just not comfortable, but we are still not affected by the fact that that's happening," he said. "I just want to make it clear that we're independent of his choice of who to advise or who to support."
And Baier pledged that Fox News reporters and anchors would "fairly" cover the presidential campaign regardless of Ailes' activities.
"We're going to talk about that, we're not going to hide the fact that that's happening, but we're going to maintain our ability to cover both campaigns fairly," he said. 
In March, before co-moderating a Republican primary debate with other Fox News hosts, Baier suggested that Ailes, then still the network boss, had little direct involvement in what those moderators would ask. 
"We haven't talked about the debate. He'll give us a pep talk ... I'm sure. He has not been intimately involved in the questions sessions," Baier told The Wrap. "He usually comes in at the end and tells us 'make it work.'"
Fox News declined to make Baier available for an interview. 
Calling all HuffPost superfans!
Sign up for membership to become a founding member and help shape HuffPost's next chapter
BEFORE YOU GO