Rock and reality TV star Bret Michaels has been yo-yoing in and out of hospitals in a steady stream of medical episodes, each one supposedly unrelated to the last. And each time, the determined 47-year-old gets back up and signs himself out. Where, I wondered, does this stubbornness come from?
Curious, I googled him and learned that he was born Bret Michael Sychak. As someone whose last name starts and ends the same way as his, I realized that he might also share my heritage. Perhaps he was a closet Rusyn.
If you're asking yourself what a Rusyn is, you're not alone. Carpatho-Rusyns are an often overlooked ethnic group hailing from the region of the Carpathian Mountains - mostly Eastern Slovakia, Southern Poland and Western Ukraine. We've been called the Kurds of Central Europe, the rednecks of Eastern Europe, and the people from nowhere - the last designation stemming from a remark by the best known Rusyn, Andy Warhol.
Was Bret Sychak one of us? It took a little digging, but I discovered that his great-grandfather, Vasil Sychak (spelled a frustrating number of ways) claimed in his naturalization record to have arrived in New York in July 1905. Vasil's wife to be, Anna Daňo, had arrived in Baltimore the month before, and by September of the following year, they had met and married in McKees Rocks, Pennsylvania, not far from Pittsburgh.
A quick inspection of his passenger arrival record revealed that he was actually a bird of passage - a term used for those who came to America several times. These were generally men who didn't really intend to stay here, but instead planned to come, work and go back home to live comfortably as the richest fellow in the village. Vasil had first arrived in 1899, meaning that he was about 16-17 the first time he made the journey. This was a common age for Rusyn immigrants since many of them were seeking not only to escape poverty, but also to avoid the draft.
After marrying, Vasil and Anna lived for a while in McKees Rock, then briefly in Sharon, and finally in Lyndora, Pennsylvania where they remained for the rest of their lives. Most Rusyns worked in either the coal or steel industry, and Vasil was no exception, working for Armco (American Rolling Mill Company).
All told, Vasil spent 50 years of his life in the U.S., but only became an American citizen as he entered his last decade. Seen below in his late 50s, this immigrant steel worker and father of ten seems to have done reasonably well for himself.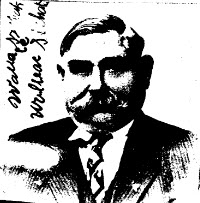 Five years after this photo was taken, he would make a crushing sacrifice for his chosen country when he lost a son in WWII.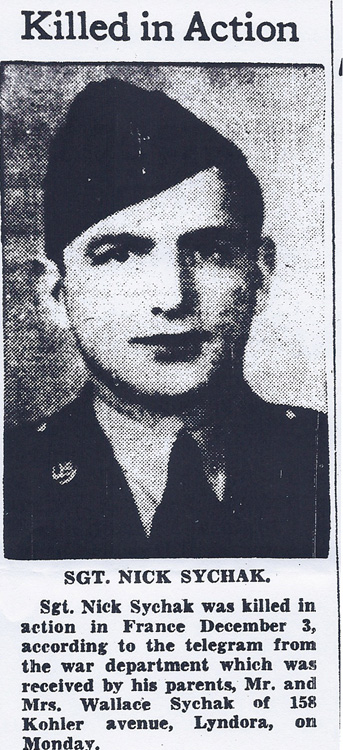 If there was any doubt that Vasil was Rusyn, a number of documents pertaining to his life list him as Ruthenian or Russniak, both alternative terms used for this ethnic group. He and his wife also attended a Greek Catholic Church - one of the telltale signs of a Rusyn - and were born in Habura and Kalinov, respectively. Both are in Slovakia less than 15 miles from the town that claims Andy Warhol.
Most immigrant Vasils Americanized their names to Basil or William, but Bret's great-grandfather opted for Wallace, though he had a habit of spelling it Valles. He named one of his sons Wallace, and that son repeated the cycle. Wallace III apparently decided to break the chain of Wallaces by naming his son Bret.
So Bret Michaels is indeed Rusyn - one-quarter, to be precise. Rusyns are sturdy, independent, mountain people - the kind associated with the "cultures of honor" Malcolm Gladwell wrote about in Outliers. I'd like to think that's where he gets his resilience from, but I have to admit that he's a Pennsylvania boy through and through (all of his American-born ancestors back to at least his great-great-grandparents were born in Pennsylvania) with branches of his family tree also extending to Germany, Ireland, Switzerland and England. Still, I hope no one objects if I credit at least some of his keep-on-rockin' attitude to Vasil and Anna.

Popular in the Community