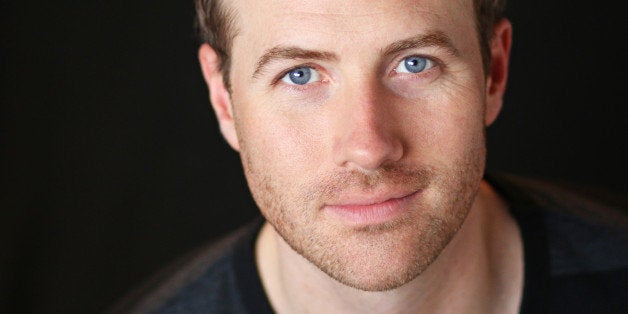 With his successful stage career, handsome husband and love of all things Disney, Bret Shuford appears to be living a modern fairy tale.
His reality, of course, is considerably more complex. The 34-year-old actor is frank about his early struggles with sexuality as well as the circumstances that prompted him to quit drinking a decade ago. And in recent years, he's found himself at odds with family members in his native Texas over politics and religion.
That dichotomy informs Shuford's new cabaret act, "Charming: A Tale of an American Prince," which opens April 25 at Don't Tell Mama in New York. The show, he says, is a musical fable about a prince's "journey to find a kingdom of his own," and features songs by Stephen Sondheim, Stephen Schwartz, Rascal Flatts and Sara Bareilles, as well as an array of Disney classics.
Check out a clip from the debut 2013 run of "Charming: A Tale of an American Prince," then scroll down to keep reading:
"At first I thought of it as a fun little project, but it's actually become something a bit deeper that I really hope will move people," Shuford, who developed the show with director Lennie Watts and musical director Tracy Stark, explains. While audiences shouldn't expect lengthy monologues expressing internal conflict, he says the show's content is both comedic and intimate: "These songs tell my struggle, and it's all expressed through the music."
Shuford, whose Broadway credits include "The Little Mermaid" and "Beauty and the Beast," says the idea for "Charming" came about on a whim, after years of focusing on large-scale musicals as well as film and television work. As he implies in the show, his thespian dreams began early, after he saw a touring production of "Annie" and subsequently joined a children's performing troupe called The Gingerbread Company.
"I did it all -- I was in dance classes, I was choir president, I was drama president -- I did it all just to keep myself as busy as possible, because I didn't fit in," he says. "Part of it was being gay, part of it was that I just wasn't interested in sports."
In 2010, Shuford starred in Pierre Stefanos' short film, "Bedfellows."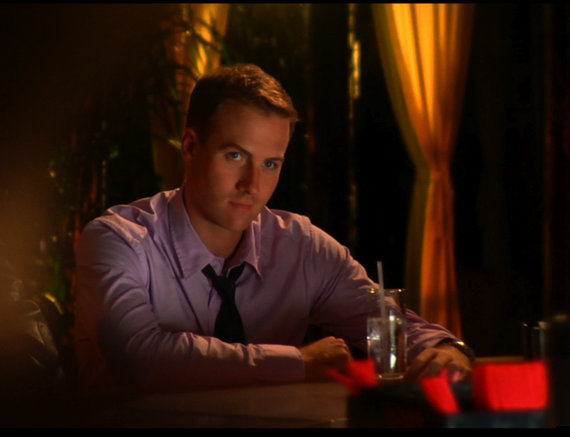 Shuford's passions figured prominently in the couple's relationship from the get-go; Hanna, who has minimal interest in Disney, came to see his future husband perform in "Mermaid" nine times shortly after they began dating.
"That's when I thought I should marry him -- that's commitment," Shuford says with a laugh. Still, he insists there's no professional rivalry between the two. "We try to encourage each other to keep challenging ourselves," he says. "His skill set is so different than mine."
Shuford and Hanna married on April 18, 2011 in Greenwich, Conn.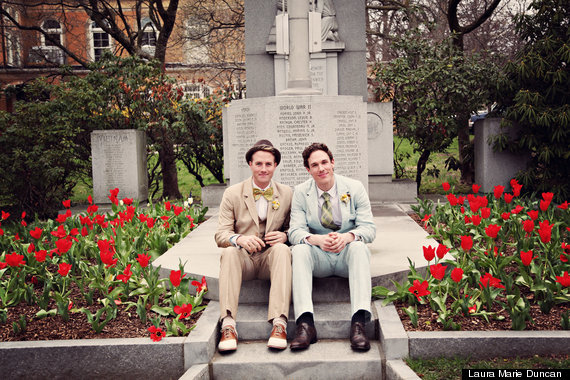 Shuford, who'd like to take "Charming" to other cities following its four-night New York run, sees his cabaret stint as an opportunity to explore new artistic endeavors. His film career got a significant boost in 2013, when he landed a small part in Martin Scorsese's "The Wolf of Wall Street." Earlier this year, he returned to his alma mater, Wagner College, to choreograph his first musical, "Carousel," which opened this month. In July, he'll head to the Alabama Shakespeare Festival, where he'll play Bert in a production of "Mary Poppins."
While in Alabama, he hopes to complete the first draft of a play loosely based on his family. His older brother, who has Fragile X syndrome, which can cause developmental and cognitive impairment, will be its protagonist.
Citing the early work of Walt Disney himself as a personal influence, he notes, "I want to tell stories, I want to give people hope, because the hope that I could one day be on Broadway, the hope that I could be in New York and be happy and have a life, a husband and a family … that's what got me through my childhood in Texas."
Bret Shuford stars in "Charming: A Tale of an American Prince" at Don't Tell Mama in New York on April 25 and 28, and May 2 and 5. Head here for more information.


REAL LIFE. REAL NEWS. REAL VOICES.
Help us tell more of the stories that matter from voices that too often remain unheard.
BEFORE YOU GO
PHOTO GALLERY
2014 Broadway Season Preview