The New York Times took a lot of heat for hiring Bret Stephens, a former opinion writer at The Wall Street Journal, as its newest columnist. There was a lot to criticize. In his storied tenure on some of the most radically conservative pages in print journalism, Stephens accused Arabs of suffering a "disease of the mind," railed against the Black Lives Matter movement and dismissed the rise of campus rape as an "imaginary enemy."
But Stephens' views on climate change ― namely that the jury is still out on whether burning fossil fuels is the chief cause ― drew the widest condemnation. ThinkProgress admonished the Gray Lady for hiring an "extreme climate denier," and famed climatologist Michael Mann backed them up in the critique. DeSmog Blog, a site whose tagline reads "clearing the PR pollution that clouds climate science," reported on a letter from climate scientists who are canceling their subscriptions to the newspaper over its latest hire. In These Times' headline pointedly asked: "Why the Hell did the New York Times just hire a climate denier?"
Late Friday afternoon, Stephens made his debut. In a column boldly titled "Climate of Complete Certainty," he provocatively compared the climate activists' surety to that of Hillary Clinton's failed campaign managers.
"Claiming total certainty about the science traduces the spirit of science and creates openings for doubt whenever a climate claim proves wrong," he wrote. "Demanding abrupt and expensive changes in public policy raises fair questions about ideological intentions. Censoriously asserting one's moral superiority and treating skeptics as imbeciles and deplorables wins few converts."
He couches this, of course, by denying that he's denying anything.
"None of this is to deny climate change or the possible severity of its consequences," he wrote. "But ordinary citizens also have a right to be skeptical of an overweening scientism. They know — as all environmentalists should — that history is littered with the human wreckage of scientific errors married to political power."
Sure, that's a fair general point about science, but it misses the problem with climate science denial altogether. Environmental consciousness didn't used to be partisan. Lest we forget, President Richard Nixon established the Environmental Protection Agency. But NPR's On The Media did a nice job of explaining how Democrats, under President Bill Clinton, co-opted the environmental movement for political purposes, clearing the way for Republicans to fight against climate regulations as a sort of zero-sum game.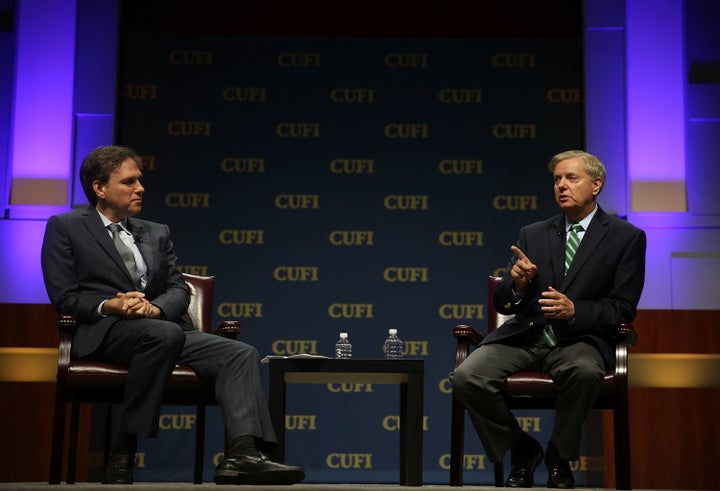 Over the last three decades, the proliferation of right-wing infotainment masquerading as news has constructed a massive echo chamber in which politically inconvenient facts are easily drowned out by the shouts of bombastic TV and radio hosts. Stephens, from his perch at the Journal, continued to give intellectual cover to fossil fuel interests well after the evidentiary scales tilted overwhelmingly in the direction of scientists who believe in manmade climate change. As Samantha Ahdoot, a Virginia pediatrician who joined a group of medical professionals advocating for climate science, recently told HuffPost: "If doctors waited for absolute certainty, they'd never treat a single patient because there's nothing that we do that's based on certainty. There's only best available evidence. That's what doctors use to care for patients. The best available information today, as determined by over 97 percent of climatologists and every legitimate scientific organization in the world, is that rising greenhouse gases are warming our planet."
In that spirit, if you must read Stephens' op-ed, I humbly also prescribe these 13 other stories I read in the last week. They will leave you much better informed about the state of climate science than anything in the opinion pages of our country's newspaper of record, at least today.
Related
Before You Go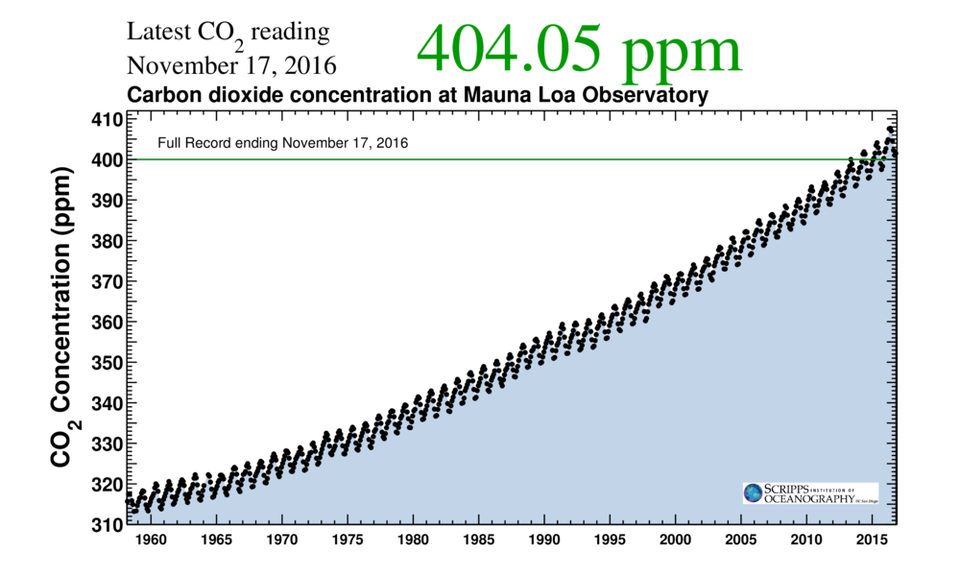 Climate Visuals For The Climate Change Denier In Your Life
Popular in the Community