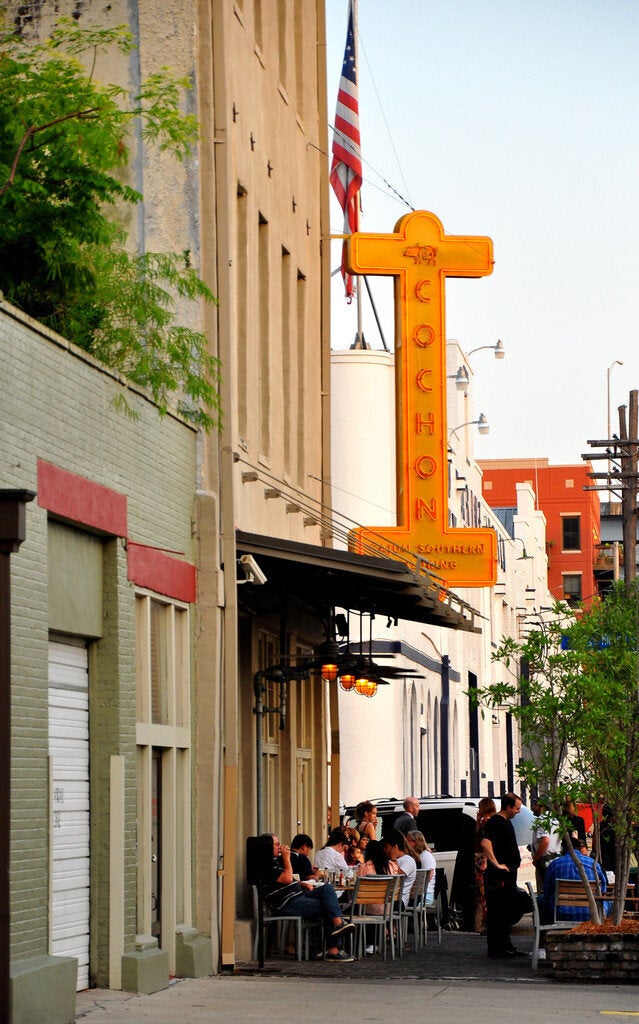 Nola.com reports that Anderson, who had previously announced his acceptance of a fellowship with the Nieman Foundation for Journalism at Harvard University, has been offered a job writing about restaurants and dining for The Times-Picayune and Nola.com upon his return. The two entities are affiliated.
It's unclear if Anderson has accepted the offer.
The paper's editor, Jim Amoss, told the website that Anderson was always part of his editorial vision. "We told Brett then that he would have a job with us when the fellowship ended," he said. "We should have communicated that this week when we announced the changes at our paper. We intend to honor our commitment to Brett. His work has been integral to the recovery of the dining scene in New Orleans."
Anderson had understandably gotten a different impression earlier. When news of the firings became public, Anderson cryptically tweeted the following messages, the first of which includes a video of a song with the lyrics, "I really need a God damn job":
A misunderstanding, or is the Times-Picayune trying to make amends? News of Anderson's supposed firing sparked outrage in the food community; Eater has an in-depth rundown of shocked reactions on Twitter.
"I disagree wholeheartedly with the decision to lose somebody like Brett. He brought huge credibility to our city by the way he wrote and talked about what we have been trying to do here, giving a new framework to traditional food."
For his part, Anderson seems to be taking the media storm in stride. Earlier this week, he tweeted the following message:
My meeting lasted less than five minutes, and I didn't really say anything. I was told I'm being let go because I'm taking a Nieman Fellowship.
Wemple reached out to the folks at the Nieman Fellowship, who were quick to stress that accepting the fellowship rarely has these consequences -- its purpose is to help mid-career journalists reflect on their careers and hone their skills without the day-to-day pressures of their job. The organization's communications officer, Ellen Tuttle, told Wemple that "As far as we know, in the past no one else has been laid off specifically because they received a Nieman fellowship."
Related