Brett Favre may not want to knock the sport of football but he is increasingly weary of the long-term impact of the countless knocks to the head he absorbed during 20 NFL seasons. The retired NFL quarterback who was renowned for his toughness during his standout career with the Green Bay Packers, New York Jets and Minnesota Vikings sat down with Matt Lauer of "Today" to discuss the impact of football on his own health and how he would handle a son who wanted to strap on a helmet and take the field.
"I got to believe that after 20 years -- and if you go back I played four years in college and played every game and then high school -- the toll has got to be pretty high," Favre told Lauer in an interview that aired on Monday.
The owner of the NFL record for consecutive starts, the three-time NFL MVP retired after the 2010 season and is currently the offensive coordinator at Oak Grove High School in Hattiesburg, Miss. Favre admitted to Lauer that he has consulted doctors regarding possible cognitive problems resulting from head trauma suffered while playing.
"I've talked to several doctors, asking them about symptoms, and one of them is not being able to finish a sentence,'' Favre told Lauer. "Or not remembering a word -- a specific word. I've noticed lately, if there's any symptom at all, that one being the one that shows the most.''
This conversation with Lauer came not long after Favre opened up to Andy Pollin and Jonny Saraceno on SportsTalk 570 in Washington D.C. about a memory lapse he experienced after retiring. Suspecting that head trauma played a role in his memory trouble, Favre told the radio hosts how "they didn't keep a log like they do now" of concussions during his playing days. He also discussed the frightening instance of memory loss with Lauer.
"To me the wake-up call was Deanna and I were talking recently, and she was talking about Breleigh, our youngest, playing soccer," Favre told Lauer. "I've pretty much made every game that she's ever played (in) basketball, volleyball. She played softball one year, she played basketball a couple years. As I find out, she played soccer. I don't remember her playing soccer. She played right over here, and that was probably where my first inclination that something ain't right."
WATCH: Brett Favre Speaks With Matt Lauer On "Today"
With the missing memories of his daughter's soccer exploits on his mind, Favre admitted he wouldn't necessarily want a son to play football. Favre and his wife, Deanna, have two daughters.
"If I had a son I would be real leery of him playing," Favre revealed. "In some respects, I'm almost glad I don't have a son because of the pressures he would face. Also the physical toll that it could possibly take on him, not to mention if he never made it, he's gonna be a failure in everyone's eyes. But more the physical toll that it could take."
"I don't want to knock football at all," he said. "I think that's unfair. I knew what I was getting into. To think that I could help maybe ease maybe some of the potential trauma, but still keep the integrity of the game, I'm willing to do that."
Related
Before You Go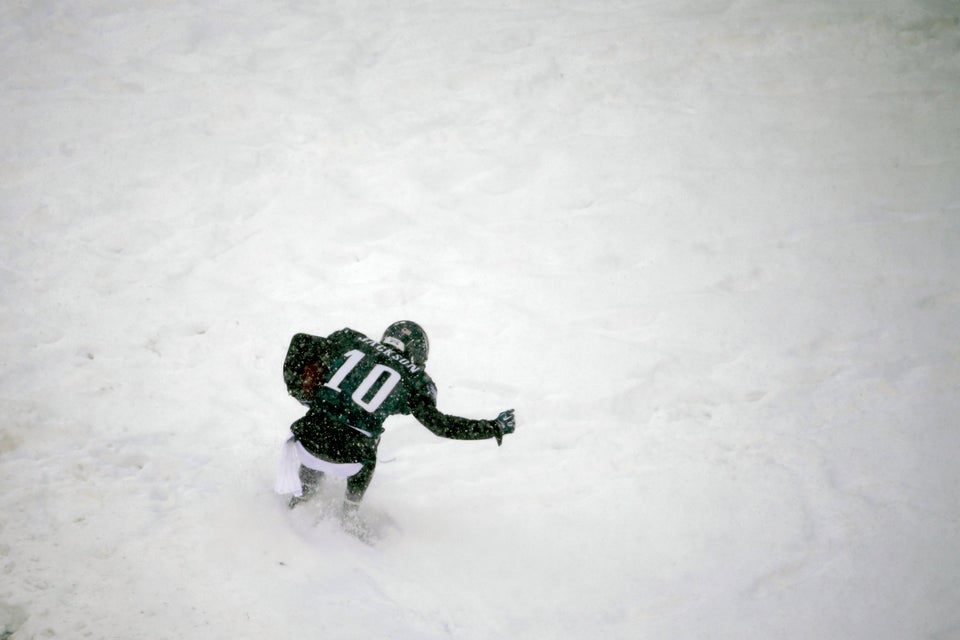 Best 2013 Sports Photos
Popular in the Community