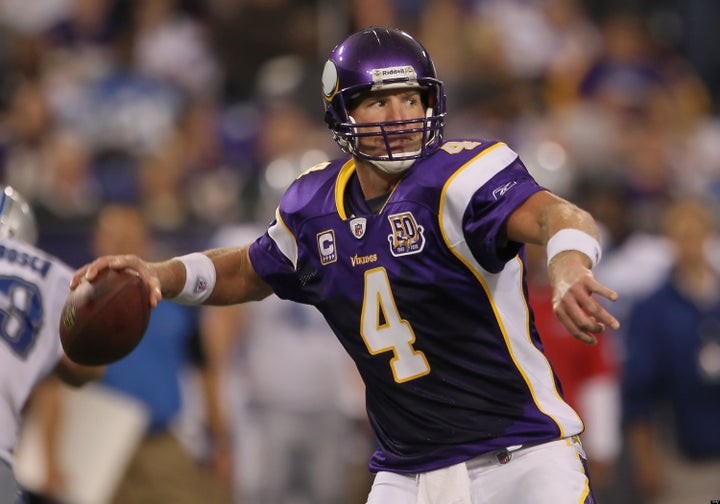 Alleged naked pictures of legendary quarterback Brett Favre have surfaced on Deadspin. The photos are said to have been sent to 26-year-old model Jenn Sterger, who worked for the New York Jets when she says Favre sent her cell phone pictures of his penis. Favre played for the Jets at the time of the alleged incident.
In addition to the scandalous photographs, Deadspin has published the storyline that led up to their transmission. If the report is authentic, Favre reached out to Sterger via MySpace, and then began leaving her voicemails. According to the timeline, Sterger ultimately declined Favre's overtures through a third party, which is when the quarterback sent multiple penis pictures. Favre has been married since 1996.
In February, Sterger told Deadspin that Favre is a "creepy douche," but did not want to be involved in the story. Click here for the video from Deadspin.
Related
Popular in the Community