"Have you ever sought treatment for a gambling addiction?" Whitehouse asks pointedly as part of a series of questions submitted this week about Kavanaugh's unexplained personal debts.
In 2016, Kavanaugh reported credit card and personal loan debts of between $60,000 and $200,000. The Trump White House said these debts were the result of Kavanaugh buying baseball tickets for friends who later paid him back, as well as some spending on home improvements. The 2016 debts did not appear on Kavanaugh's 2017 disclosure form because they were either entirely paid off or fell below the reporting threshold. Kavanaugh also reported between $60,000 and $200,000 in debt in 2006.
The fact that Kavanaugh accrued such high debts through baseball tickets attracted notice, but surprisingly, not a single senator asked him about the issue during his televised judiciary committee hearings last week.
"Senators have limited time for questioning," Rich Davidson, Whitehouse's spokesman, said in an email. "Senator Whitehouse would have touched on many of these issues if he had additional time."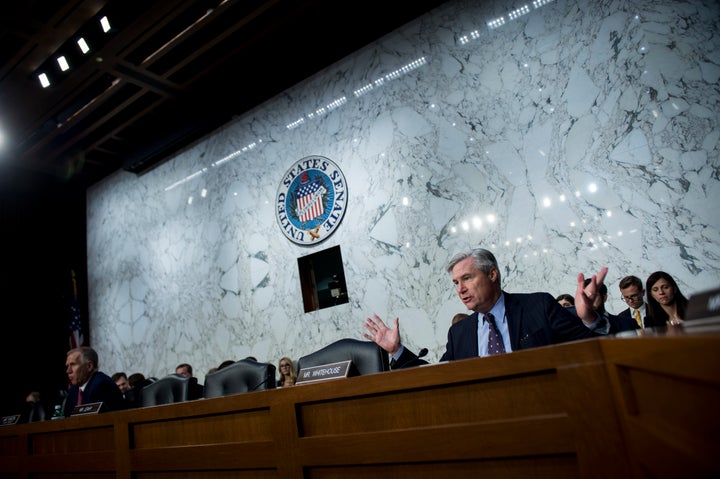 Whitehouse is now asking about them in writing, and Kavanaugh will have to answer ― although not on camera. In addition to the baseball tickets, Whitehouse is asking Kavanaugh about his membership at an expensive country club, whether he regularly plays poker and how he paid for his house.
Whitehouse's gambling questions stem, in part, from a publicly disclosed email from 2001 where Kavanaugh apologizes to his friends for "growing aggressive after blowing still another game of dice" on a weekend vacation in the Chesapeake Bay.
Whitehouse wants to know whether Kavanaugh has gambled at any point since 2000, how many times, with whom, where and how much money he has won or lost. The senator is also asking the nominee whether he plays in a regular or periodic poker game and if he has ever gambled in the state of New Jersey ― likely a reference to Atlantic City. Finally, Whitehouse wants to know if Kavanaugh has ever received or filed a W-2G tax form with the IRS reporting gambling earnings or losses.
Whitehouse questions whether the White House has been telling the truth about Kavanaugh's debts, asking if White House deputy press secretary Raj Shah gave a "wholly accurate" characterization of the sources of his debt.
"Did you tell the White House that you built up the debt by buying Washington Nationals season tickets for playoff games for yourself and a 'handful' of friends?" the senator asks.
Additionally, Whitehouse wants Kavanaugh to explain exactly how many tickets he purchased and at what price, and to list the names of the people for whom he bought the tickets.
Shah previously told The Washington Post that Kavanaugh was reimbursed for those tickets and paid off his debt at the end of 2016. Whitehouse wants to know which of his friends reimbursed Kavanaugh for baseball tickets, when and at what price. He also wants to know how Kavanaugh paid off the rest of his debt that was not incurred from purchasing baseball tickets.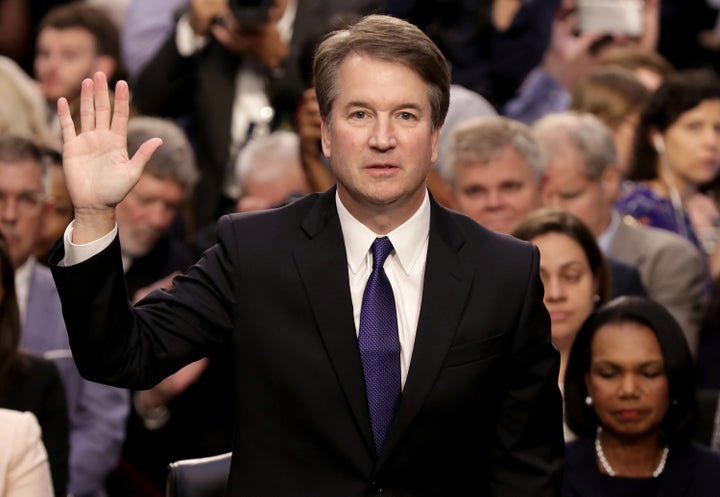 Whitehouse also asked about a series of irregularities in Kavanaugh's personal financial disclosures. How did Kavanaugh's Bank of America account increase in value from between $15,000 and $50,000 in 2009 to between $100,000 and $250,000 in 2010, if he reported no increase in non-investment income or gifts?
And Whitehouse wants more information about how Kavanaugh and his wife afforded their $1.2 million home in 2006, and how he managed to pay for membership in the Chevy Chase Club, whose initiation fee is reportedly $92,000 with annual dues of more than $9,000.
"All judicial nominees must address all questions posed to them to be voted out of committee," Davidson said.
Questions about how a justice is reimbursed and by whom, or about the true source of their debt, are not immaterial to the job. Cases can come before the court that involve individuals, or individuals employed by companies, that the justice will have to rule on. If a justice has undisclosed debts or receives undisclosed payments, their impartiality could come into question.
This is precisely what happened with Supreme Court Justice Abe Fortas. When President Lyndon Johnson chose Fortas to replace Earl Warren as chief justice in 1968, questions about payments Fortas received from $15,000 in speaking fees from American University's law school scuttled his nomination. The payments did not come from the university, but from private sources, some of whom could have had cases come before the court.
Conservative opponents of the Warren court and Fortas' appointment used the payments as grounds to question the nomination. Fortas ultimately withdrew his nomination, and in 1969 he resigned from the court amid another cloud of payments from the family foundation of a wealthy financier whose indictment came before the court.
Fortas' withdrawal and subsequent resignation under a cloud of questionable payments allowed President Richard Nixon to appoint Warren Burger to the chief justice seat and Harry Blackmun to fill Fortas' seat. The court has been controlled by a majority of Republican-appointed justices ever since.
Popular in the Community