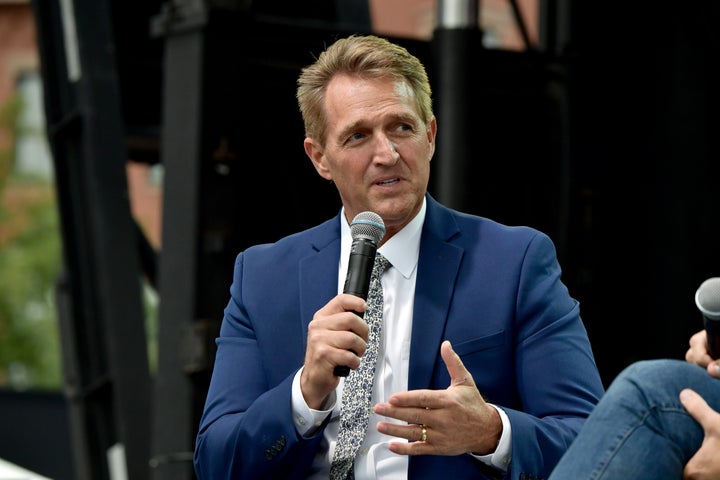 WASHINGTON ― The White House on Monday authorized the FBI to interview any witnesses it deems necessary in its probe of the sexual misconduct allegations against Supreme Court nominee Brett Kavanaugh, a move that appears to have come as a result of direct pressure applied by key GOP moderates in the Senate.
Several news outlets reported over the weekend that the probe ― which began on Friday after an extraordinary hearing featuring Christine Blasey Ford, one of Kavanaugh's accusers ― was being tightly controlled by the White House counsel's office in coordination with Republicans in the Senate. There were reportedly restrictions placed on the number of witnesses federal investigators could interview, as well as on certain topics like Kavanaugh's drinking history.
However, the Trump administration reversed course on Monday after nearly unanimous criticism from Democrats and a few wavering Republicans.
"It does no good to have an investigation that just gives us more cover, for example. We actually need to find out what we can find out," Sen. Jeff Flake (R-Ariz.) said at an event in Boston on Monday. Flake said he planned to speak with the White House counsel's office to ensure the probe is "fulsome."
Sen. Susan Collins (R-Maine), who has not yet said whether she will support Kavanaugh's nomination, also told NBC News on Monday that she was consulted about the White House authorizing the expanded FBI approach to the investigation.
"I am confident that the FBI will follow up on any leads that result from the interviews," Collins said in a statement Monday.
Flake, Collins and Sen. Lisa Murkowski (R-Alaska) initially pushed for a delay to the Kavanaugh confirmation process on Friday after listening to the testimony of Blasey, who says Kavanaugh sexually assaulted her when they were both teens. The appellate court judge has denied the allegations.
GOP leaders reluctantly agreed to a limited investigation lasting no longer than one week because of their razor-thin majority in the Senate. It's unclear how senators like Flake and Collins will vote if the FBI turns up nothing new, but without them on board, Kavanaugh's nomination is likely to be blocked by a majority of the Democratic caucus.
Addressing swirling questions about the scope of the investigation during a press conference at the White House on Monday, President Donald Trump said he'd like to see a "very comprehensive" probe of the allegations, telling reporters that the FBI "should do what they have to do to get the answer."
Unable to attack Blasey head-on ― a politically sensitive move on the eve of the midterm elections ― Republicans have instead focused on complaining about the process that led the psychology professor to speak out last month, and on attempting to discredit the story of a different woman who has accused Kavanaugh of being at a high school party where she was gang-raped. That woman did not identify Kavanaugh as an assailant.
"If you listen carefully... you can practically hear the sounds of the Democrats moving the goal posts," Senate Majority Leader Mitch McConnell (R-Ky.) said on the Senate floor on Monday, predicting that Democrats won't be satisfied by the FBI investigation into the Kavanaugh allegations if it turns up no new evidence.
McConnell, who vowed to confirm Kavanaugh even before Blasey told her story before the Senate Judiciary Committee last week, added that the Senate will begin its final votes on Kavanaugh's nomination "this week."
REAL LIFE. REAL NEWS. REAL VOICES.
Help us tell more of the stories that matter from voices that too often remain unheard.