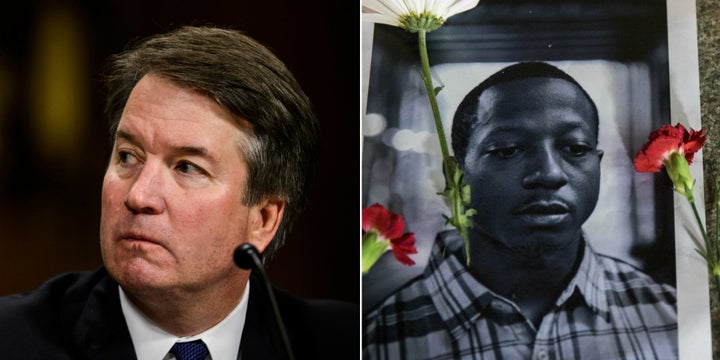 Boyhood is a precious commodity. With it comes innocence, boundlessness and permission to explore. But in America, some people are granted the benefits of boyhood well into their adult years, while others never receive these benefits ― a fact made stark once again by the Supreme Court nomination of Brett Kavanaugh.
In the two weeks since Christine Blasey Ford went public with her claim that Kavanaugh sexually assaulted her while they were in high school, two other women have come forward with detailed allegations of sexual misconduct by him.
At the same time, many supporters of the conservative nominee have leaped to his defense, suggesting that the assault, if true, was in keeping with the benign traditions of boyhood. According to these supporters, groping a woman without consent is simply "no big deal."
Many more have claimed that Kavanaugh's accusers and any corroborating witnesses are remembering incorrectly or lying outright, and there are already signs that these beliefs, espoused by no less than the president, may be tipping the investigation in Kavanaugh's favor. Shortly after Republicans in the Senate begrudgingly urged the White House to open an FBI investigation into assault allegations against Kavanaugh, reports revealed the White House was working to limit the investigation's scope (and by consequence, its findings).
On the whole, Kavanaugh has been granted a considerable amount of deference and goodwill for someone accused of a violent crime, and it is difficult not to notice the contrast between his defense and others less fortunate, like Kalief Browder.
At 16 years old, Browder was incarcerated in New York City's Rikers Island correctional facility for three years awaiting a trial that would never come. Accused of stealing a backpack containing money and entertainment devices, he pleaded not guilty and repeatedly maintained his innocence. In 2013, after spending significant time in solitary confinement, he finally saw his case thrown out for lack of evidence. But two years later, in an act that many attribute to the traumas he experienced while jailed, Browder killed himself.
"Unlike black and brown people accused of crime, Brett Kavanaugh has a cadre of powerful people affording him tenderness and the presumption of innocence."
Browder's death was widely lamented in progressive media, yet his experience while alive was representative of what tens of thousands of Americans without Kavanaugh's advantages go through every day. There has been a great deal of study supporting the notion that people of color don't benefit from this presumption of innocence. And anecdotally, it is hard to imagine a black person awash in the sympathy has Kavanaugh received.
Unlike black and brown people accused of a crime, Kavanaugh has a cadre of powerful people affording him tenderness and the presumption of innocence.
At one point during his testimony before the Senate Judiciary Committee last week, Kavanaugh bemoaned how the assault allegation would affect his role as a youth basketball coach. At another, he boasted of his acceptance into Yale, as if academic achievement precluded him from misbehaving in the ways alleged by witnesses. And in one exchange during Thursday's Senate Judiciary Committee hearing, Sen. Lindsey Graham (R-S.C.) likened Kavanaugh's experience answering questions to hell:
Graham: Do you consider what you've been through a job interview?

Kavanaugh: I've been through a process of advice and consent under the Constitution, which —

Graham: Would you say you've been through hell?

Kavanaugh: I ― I've been through hell and then some.

Graham: This is not a job interview.

Kavanaugh: Yes.

Graham: This is hell.
Before a scheduled procedural vote on Kavanaugh's nomination the next day, Graham blasted his Democratic colleagues for wanting to silence single white men.
"I know I'm a single white male from South Carolina, and I'm told I should shut up, but I will not shut up," Graham said.
In channeling the trope of the forgotten white man, he projected his angst onto Kavanaugh. It was a travesty, according to Graham, that a Supreme Court nominee would have to answer a customary inquiry ― not even a criminal one ― into his past, even if that past might have included a sexual assault.
For privileged white men, inconveniences can seem like oppression.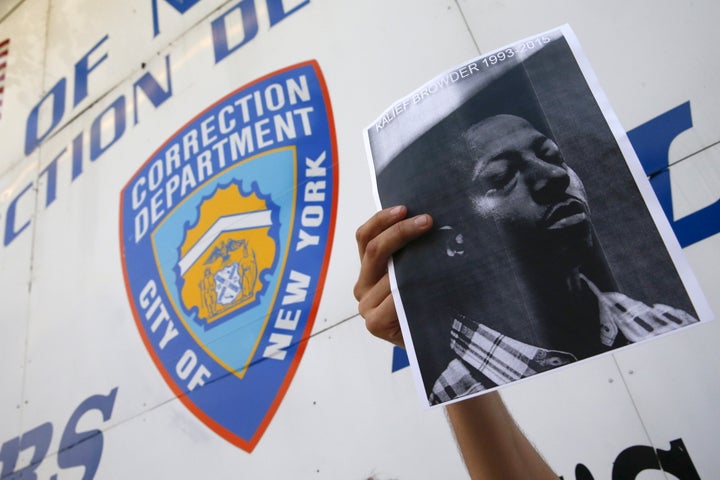 "If you are white and male, childhood and the presumption of innocence is your right for eternity."
There was no conservative movement protesting on Browder's behalf — no throngs of Republican policymakers and pundits speaking of the injustice that spelled his death. Nor was there any such movement for Tamir Rice or Rekia Boyd, who were fatally shot by police officers, or for Dajerria Becton, who suffered under literally the full weight of the law.
The message in this selective outrage is clear: If you are not a white male, you will forever be tasked ― at your own peril ― with policing your body and defending others from the threats it's thought to pose.
But if you are white and male, childhood and the presumption of innocence is your right for eternity. You, not your victims, will be believed. You will be permitted to harm, holler, cry, berate and offend with impunity because adulthood and its responsibilities are not your burden.
Popular in the Community