Protesters threw a Brett Kavanaugh "confirmation kegger" outside Senate Majority Leader Mitch McConnell's (R-Ky.) house in Washington on Friday ahead of the vote on the Supreme Court nominee.
The anti-Kavanaugh protesters can be seen on videos clutching Pabst Blue Ribbon cans, red Solo cups and posters as they marched toward McConnell's home.
Protesters aimed to show McConnell that the country is hurt, and to ask him to imagine how the Kavanaugh controversy has damaged the Supreme Court in the minds of Americans. McConnell planned a procedural vote on Kavanaugh's confirmation on Friday, with a final Senate vote as soon as Saturday.
"Essentially, we just think he's a frat boy," protest organizer Jennifer Flynn Walker told HuffPost by phone of Kavanaugh.
"We had a Kavanaugh confirmation kegger and we had some beer and red Solo party cups," said Walker, director of mobilization and advocacy at the Center for Popular Democracy. "We had some sunglasses and celebrated Beach Week, Georgetown Prep Beach Week. We yelled 'beer' and 'chug' and then we stopped."
Demonstrators then picked up their garbage because "we don't litter," Walker added.
Walker said she feared Kavanaugh "passed Trump's litmus test" for deeming the Affordable Care Act unconstitutional ― another reason she opposes his confirmation.
Despite the seriousness, Walker said she wanted Friday's protest to reflect the absurdity of Kavanaugh's Judiciary Committee testimony last week, particularly his repeated mentions of liking beer.
"We're not even talking about the serious issues," said Walker. "That's the thing about this protest today ― this is just ridiculous at this point. Half of the country is actually deeply hurt."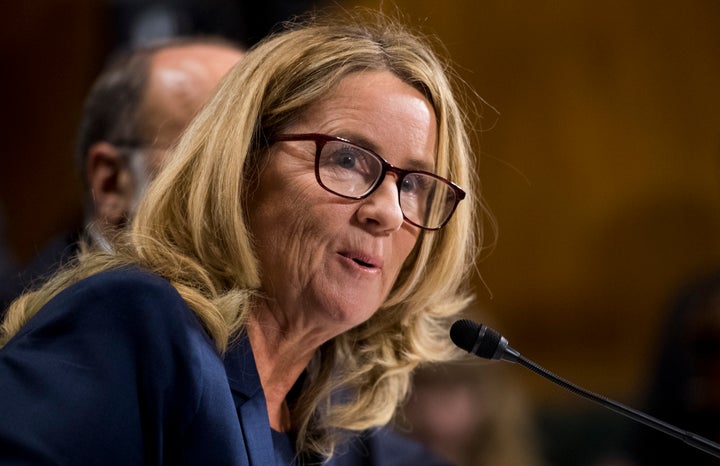 Anti-Kavanaugh protests have been building over the last two weeks. On Thursday, women's group UltraViolet aired the "Access Hollywood" tape of Trump's "grab them by the pussy" boast on a loop in front of the Capitol for 12 hours.
Later in the day, thousands rallied outside the Supreme Court and entered a Senate office building, holding signs such as "Believe Survivors" and "Kava-Nope," according to Reuters.
Walker said no matter how the Senate votes on Kavanaugh's confirmation, women "are never going to forgive this."
"This is going to usher a decade of women rising up across this country," she said.
Support HuffPost
The Stakes Have Never Been Higher
Popular in the Community