British reggae band UB40 received a burst of unexpected publicity on Monday after reports surfaced that Judge Brett Kavanaugh allegedly got into an altercation at a Connecticut bar in 1985.
The group unwittingly played an unusual supporting role in the incident.
Chad Ludington, a professor at North Carolina State University and one of Kavanaugh's Yale classmates, said in a statement cited by The New York Times that 38 years ago, he and Kavanaugh were drinking beer with friends at a New Haven bar following a UB40 concert. They spotted someone who they believed resembled Ali Campbell, then the band's lead singer.
When the man told the group to leave him alone, Kavanaugh allegedly cursed and "threw his beer at the guy," which led to a fight. During that altercation, another member of Kavanaugh's group allegedly "took his beer and smashed it into the head of the guy."
Ludington told The Times:
"I don't know what Brett was doing in the melee, but there was blood, there was glass, there was beer and there was some shouting, and the police showed up."
Kavanaugh was among five people questioned by the New Haven Police Department about the assault, The Times reported. Although he was not arrested, a 21-year-old man accused Kavanaugh of throwing ice at him.
At the time, UB40 was riding high on the success of its 1983 hit, a cover of Neil Diamond's "Red Red Wine."
The Times report caused both "Red Red Wine" and the band's name to trend on social media, which led to more than a few cracks, given Kavanaugh's repeated references to liking beer rather than wine, red or otherwise: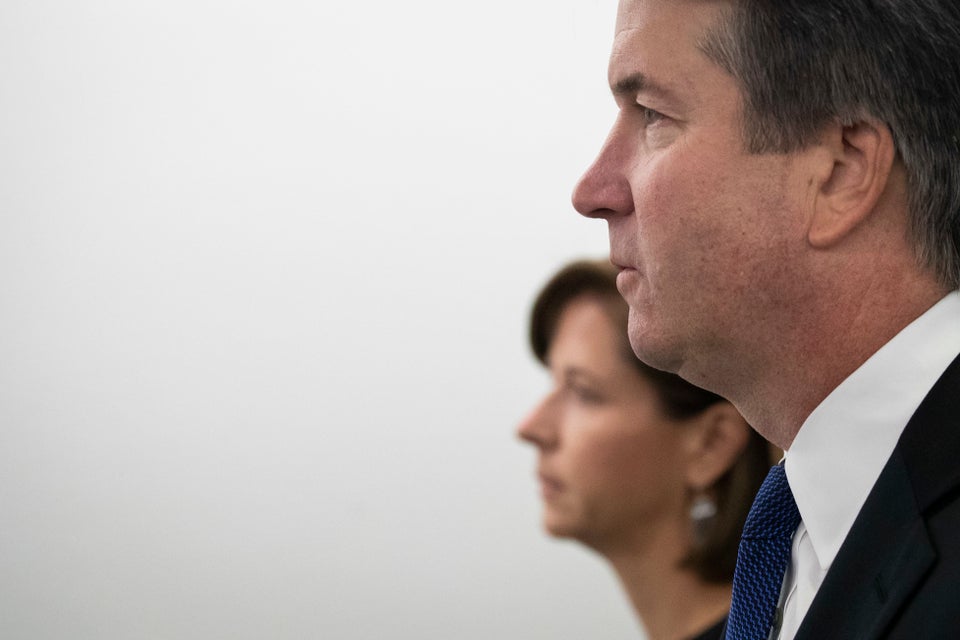 Brett Kavanaugh Testimony