Director Brett Morgen's "Montage of Heck" is winning rave reviews for its deeply intimate portrait of the late Kurt Cobain, who is depicted through journals, artwork and audio recordings from Cobain's personal archive. But the raw film was perhaps too intimate for the Nirvana frontman's mother Wendy Cobain.
Morgen discussed the film's depiction of Cobain's heroin use and the way it deteriorated his body with HuffPost Live's Ricky Camilleri on Friday, and he described Cobain's family's negative reaction the first time they saw the documentary.
"When I showed the film to Kurt's mom and sister, they were furious. Wouldn't you be? I said to Wendy, Kurt's mom, before she saw the movie, 'There are things in this movie that your son would not want you to see.' What mother wants to see their child on heroin? ... Of course she had [seen him high], but does she want that for the world to see?" Morgen said.
The director recalled that Cobain's sister Kimberly Cobain told him Kurt was "embarrassed" by his own heroin use and probably wouldn't have wanted it in the film.
"I said, 'You know, Kim, the one thing you've always told me is that Kurt's biggest fear was that he was gonna inspire or influence kids to do heroin, and not only is this not a romanticized image of it, I actually think there may be one person out there who would be deterred from, turned off from doing heroin,'" Morgen said. "And what greater legacy is there in death, 20 years after he died, than to save a life?"
Before You Go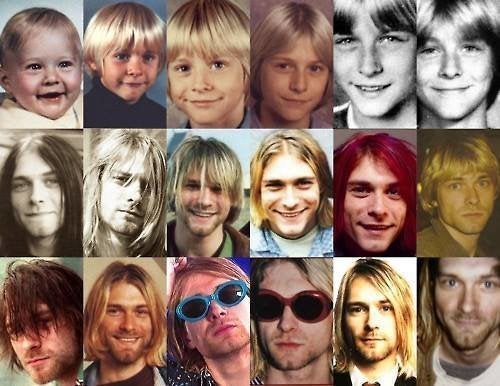 Kurt Cobain In Pictures
Popular in the Community