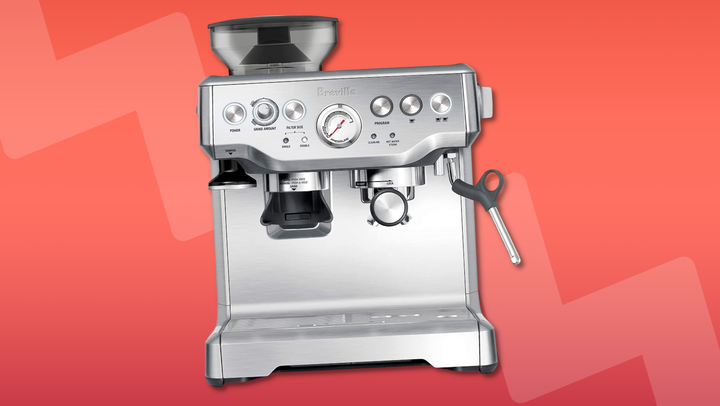 HuffPost may receive a share from purchases made via links on this page. Every item is independently selected by the HuffPost Shopping team. Prices and availability are subject to change.
If you find yourself ending up at your favorite coffee shop every morning to get your daily dose of caffeine, it may be time to invest in a new coffee tool for your kitchen: an espresso machine. And you're in luck because right now, you can get the Breville Barista Express espresso machine for $150 off, making it $599.95 instead of its original price of $749.95.
Instantly get coffee shop-quality espresso in the comfort of your home with this wildly popular espresso machine. Lattes, Americanos, cappuccinos and espresso shots are pulled to precision alongside a conical burr grinder that grinds beans on demand and a frother for making perfectly delicious steamed milk. It's the stuff coffee dreams are made of.
The machine is currently on sale at a discounted price at Amazon, Williams Sonoma and Bloomingdale's.
HuffPost Shopping managing editor Emily Ruane raves about this Breville machine. She bought it after moving to a neighborhood where third-wave coffee shops were few and far between.
"I did as much research as I could and this model seemed to be a popular and well-reviewed option," she told me over Slack. "The Breville was pricy, but it gets used at least twice a day. I wake up every morning looking forward to a perfect latte and I truly feel so fortunate to be able to enjoy this convenience at home."
But if you need just a bit more convincing to make the switch to having espresso at home whenever you want it, check out these glowing reviews:
"This is my second Breville with built-in grinder, and I love it! Using this machine is just a happy morning ritual. It's really easy to dial in a good grind setting, and the extractions are really consistent! I use it several times a day to make Americanos, and can happily say that the coffee it makes is far better than anything you'll buy from a chain coffeeshop!" — SEC

"I've had my machine for 2.5 years and have never had a problem. I was on the fence for the longest time, finally giving in after another failed americano from Starbucks. It looks complicated but actually with practice it's really user friendly. Clean it, change the filter and descale = a good espresso!" — charska

"I am an avid espresso drinker. Three or four double espressos per day when I'm home. I tried for years to get away with cheap espresso makers. When the last one finally broke decided to spend the $ and get the real thing. I'm so glad I did! Our morning coffee is on another level now." — Amazon customer
Before You Go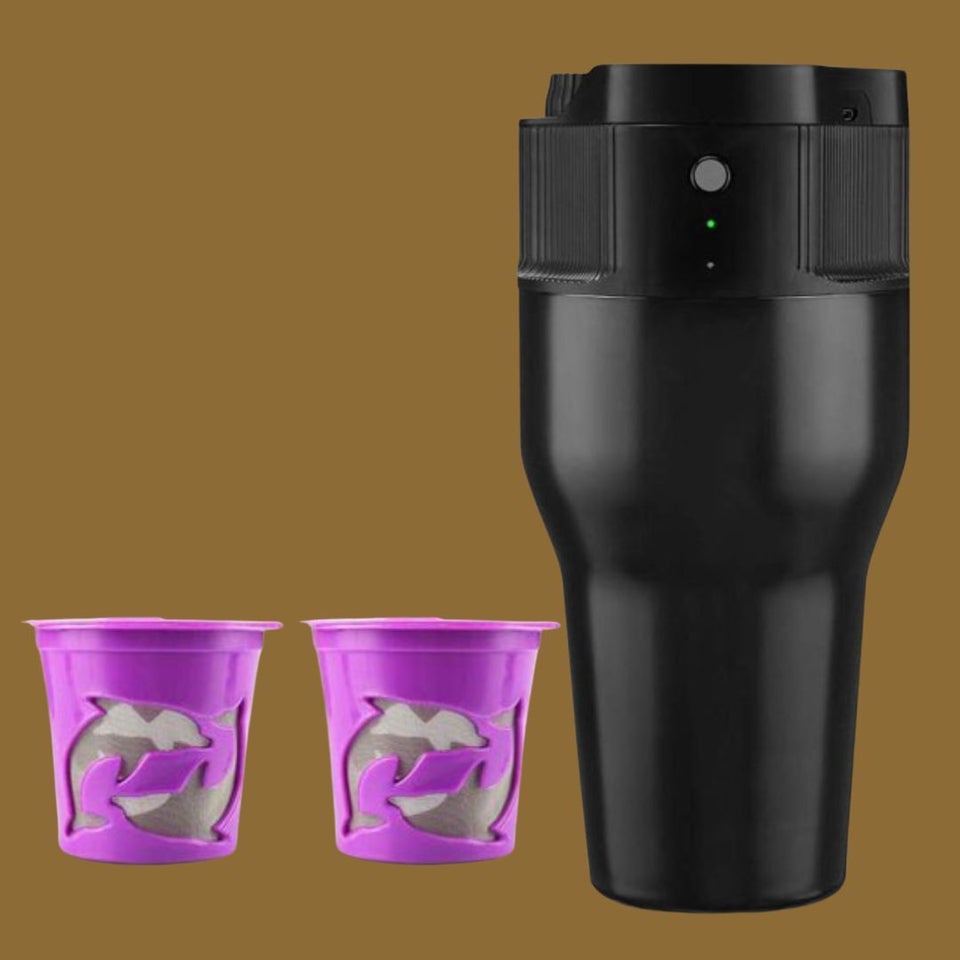 Travel Mugs That Will Brew You Coffee For You