Are you a forgetful idiot? Do you lose every bottle opener you touch? Do you need to have access to two, even three bottle openers at once in order to get your beer bottle open? Do you also have money to donate to a Kickstarter? Then we found the forgetful idiot Kickstarter for you.
Brew Cutlery is a line of silverware with a bottle opener built into every single piece. That's right, if you eat a meal that requires a fork, spoon and knife, you'll be able to open three beers simultaneously (just, you know, invest in another hand). This Kickstarter from a couple of University of San Diego graduates has already been funded with a few weeks left in the campaign, so these are a real thing that will exist in the world soon.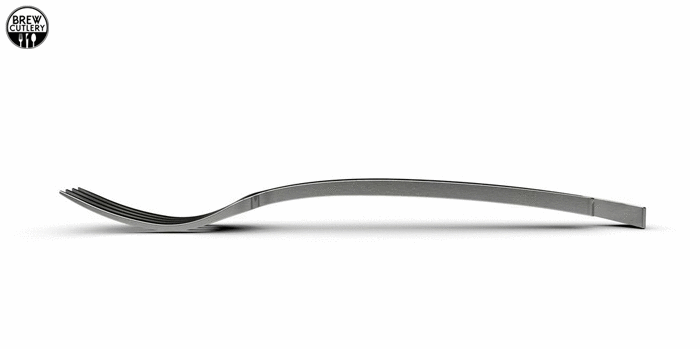 We are absolutely fans of multi-use kitchen tools. We are also fans of eating and of opening beers. What we are not necessarily fans of are $20 sets of silverware that make each other instantly redundant. Why not attach this bottle-opening idea onto a spork? Then you need one fewer utensil.
If you think we're acting like curmudgeons and that this is a brilliant idea, you can pre-order your very own set by pledging $20 or more to Brew Cutlery's Kickstarter. We'll probably stick with the bottle openers we keep on our keys and in our kitchens and attached to our coolers, but to each their own.