Two of the world's largest beer brewing companies are stepping up to help victims of Hurricane Harvey by sending them 205,000 cold ones ― of water, that is.
The Anheuser-Busch Brewery in Georgia and Chicago-based MillerCoors announced they were donating cans of emergency drinking water to those hard-hit by the storm, which has dumped more than 30 inches of rain on parts of southeast Texas.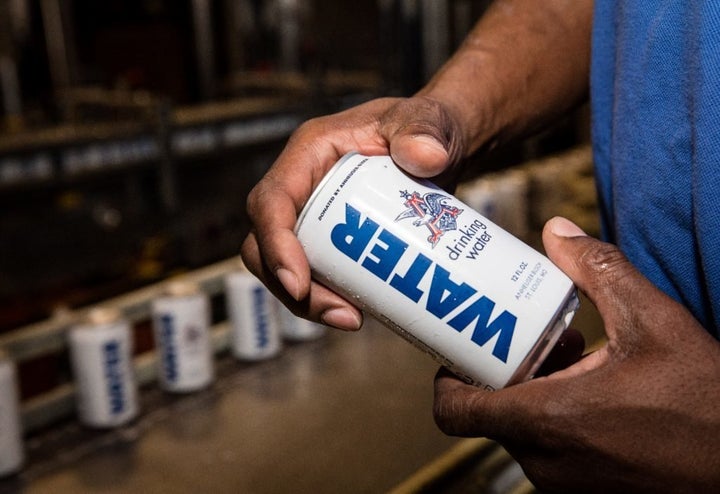 Anheuser-Busch said about 50,000 cans were delivered to a Red Cross facility in Baton Rouge, Louisiana, on Monday before plans were made to send two more truckloads containing more than 100,000 cans to Arlington, Texas ― "making the total distribution number about 155,000 cans," a spokesperson told HuffPost by email on Monday.
MillerCoors, which operates a brewery in Fort Worth, later announced that they were sending 50,000 cans of drinking water to one of their micro breweries in Granbury, Texas, where it will be distributed by trucks to various Red Cross outposts. The company is also donating $25,000 to the Red Cross.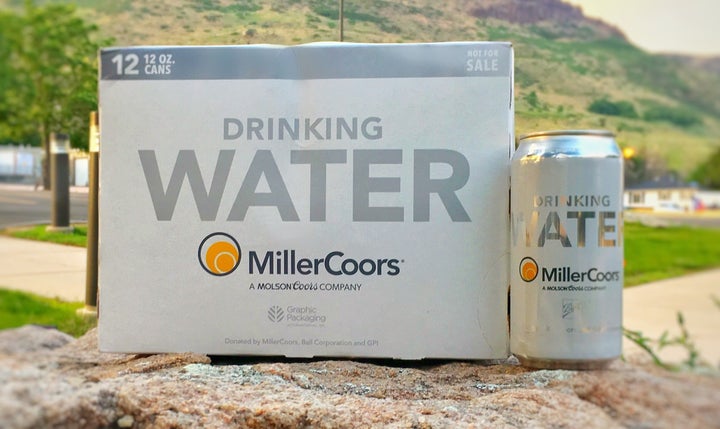 MillerCoors said it launched its water program this summer ― sending its first cans to flood victims in Wisconsin and Illinois. Anheuser-Busch, in contrast, said its Georgia plant has been "periodically" canning water ahead of emergencies.
"Throughout the year, we periodically pause beer production at our Cartersville, Georgia brewery to produce emergency canned drinking water so we are ready to help out communities across the country in times of crisis," Sarah Schilling, the brewmaster with Anheuser-Busch Cartersville Brewery, said in a statement.
"Putting our production and logistics strengths to work by providing safe, clean drinking water is the best way we can help in these situations," Schilling said.
A spokesperson for Anheuser-Busch told HuffPost that these periodic pauses in their production are "built into the regular canning calendar" and that the water being donated this week was already canned and ready when the Red Cross issued a request for help.
Last year, the company, which opened the doors to its first brewery in 1852, reported donating more than 2 million cans of drinking water to areas across the U.S., including those affected by Louisiana floods, California wildfires and Hurricane Matthew, which hit the Caribbean and the southeastern U.S.
This story has been updated to include news of MillerCoors' participation.