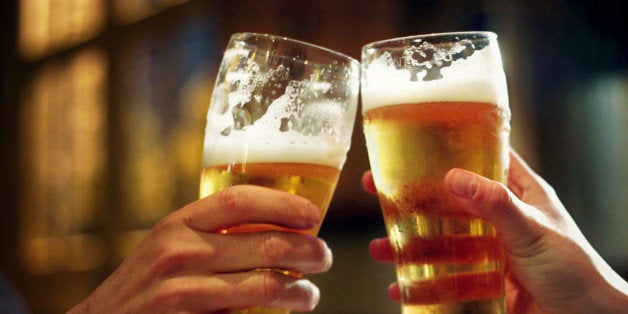 Beer. It's deeply rooted in this country's framework. It's been enjoyed by both presidents and pilgrims, by consumers and connoisseurs.
Post-prohibition to pre-1980, the U.S. was mostly known for mass-produced American Lager. Fast forward to today. Now this country is the number one beer destination on the planet with more than 2,800 small and independent brewers producing upwards of one hundred and thirty U.S. beer styles. It's a beautiful time to be a beer lover.
So how did we get to where we are today?
The Pioneers of Craft Beer
Post-prohibition, there were less than 100 brewing locations with only 42 brewery owners. 1978 was a low point but also a turning point. It was just shortly after Fritz Maytag resurrected Anchor Brewing Company in San Francisco and after 1976 when Jack McAuliffe started New Albion Brewing Company in Sonoma. Soon thereafter the movement started to spread from California, first like a slow moving brush fire and then more like a blazing burn. Meanwhile in the east were heritage brewers like F.X. Matt/Saranac in New York, Boston Beer, producers of Sam Adams, out of Boston, August Schell in Minnesota, Spotzel Brewery in Texas and many others also spreading waves of beer foam. Without these pioneers and their brother brewers taking chances, we may have never experienced the beer options we have today.
Simultaneously, the homebrewing hobby began to thrive because the only way a person could experience the beer traditions, styles and diversity of other countries was to make the beer themselves. These homebrewing roots gave birth to what we now call "craft brewing."
Momentum continued to pick up as more and more breweries began to emerge in the early to mid-1990s with annual volume growth increasing from 35 percent in 1991 and increasing each year to a high of 58 percent in 1995. Soon brewery tap rooms dotted the U.S. landscape where down the street appreciators could sample a wide selection of locally produced fuller flavored beer while fraternizing directly with the owners, brewers and faces behind the beer. The past ten years saw 10.9 percent growth on average, each year, growing off a bigger and bigger base, as beer drinkers increasingly connected with their backyard breweries.
Flavor Revolution & Craft Beer Today
Today's small and independent U.S. brewers established and still fuel the U.S. "craft beer" market and put it on the map. These little businesses are thriving against all odds, innovating and expanding old world beer styles with new world twists. They have succeeded in establishing high levels of quality, consistency and innovation, expanding the minds and palates of the beer lover and in creating the most diverse brewing culture in the world.
Help us a raise a glass to them!
With all that, American Craft Beer Week (May 12-18) is upon on, the celebration of the little guys and gals... the small and independent craft brewers and their place in this localization of beer movement that has reinvigorated the beverage of beer as we know it.
To celebrate, see the faces of today's craft brewers in a video montage created for the week-long celebration. Brewers in all 50 states united by taking "selfies" to best represent their brewery and state. Cheers to them!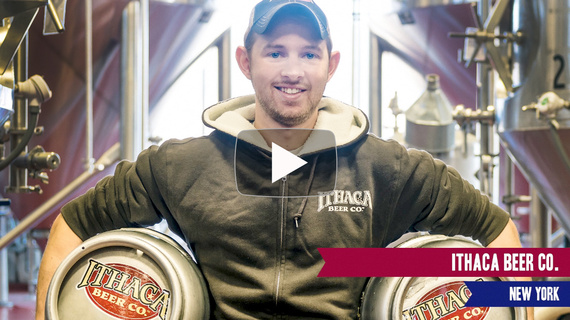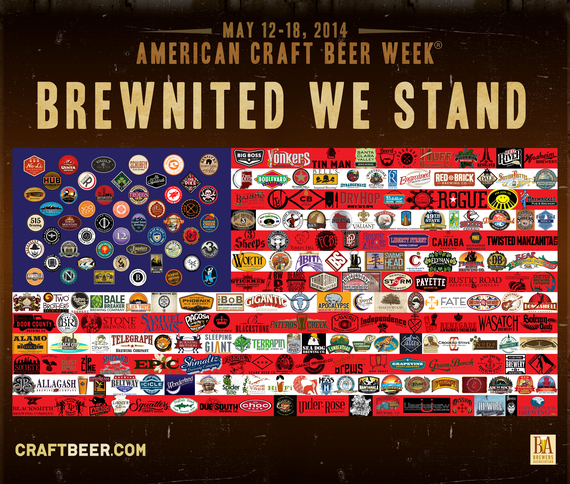 Also see ways and where you can celebrate at a local event or at one of the thirteen beer weeks happening across the U.S. this month on CraftBeer.com/ACBW.