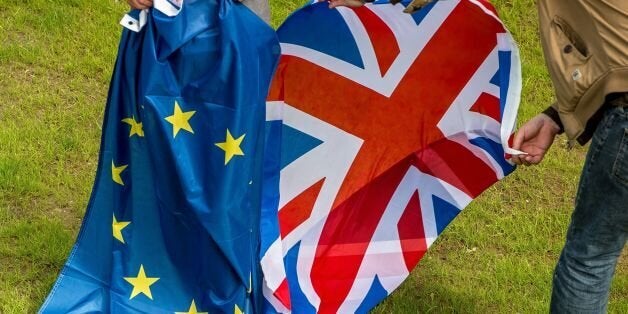 Regretfully, the Brexit results are already proving to be devastating for British businesses and families. What will be the consequences for farmers, traders, industries, and immigrants in the United Kingdom?
The Eurozone should take Brexit as a chance to address the madness within its own financial systems. London will will have the same opportunity to be proactive. We've already seen how this morning, the European stock markets had a slow start while the London market suffered a huge blow.
Uncertainty is the dominating feeling right now. But just as we should respect the decision of the British citizens, it is now time for the European Union to defend its own citizens. To leave is to leave, period.
This is not a funeral for the EU, but rather a departure that will demand a shift in direction towards greater integration.
A number of EU leaders, including President of the European Commission, Jean- Claude Juncker and President of the European Parliament, Martin Schulz, issued a statement this morning asking the British government to invoke Article 50 of the Treaty of Lisbon "as soon as possible."
Respecting the will of the people does not necessarily mean feeding the flames of this uncertainty. This is not a funeral for the EU, but rather a departure that will demand a shift in direction towards greater integration.
It is generally understood that the European front is divided into pro-European forces and Eurosceptics. Well, we must be up to the challenge. The initial remarks from European governments and political parties have been encouraging.
What is happening in the United Kingdom will therefore be useful in silencing the voices of those who believe that they would be able to survive better on their own.
The immediate wound to one of the most important financial centers of the world -- and the potentially grave repercussions on the economy -- shows what could happen to countries much more fragile than Britain if they give in to populist temptations. Poland and the Netherlands are countries fraught with anti-European sentiment, but if they choose to leave the EU, their economies would crumble -- like the Greek economy -- in the blink of an eyes.
The proper response to Brexit is to acknowledge that the EU must reform: More integration, not less, is needed, to prevent internal conflict among its member states from spreading to Europe, and to provide a more democratic form of governance. There must be change, without surrender.
This post first appeared on HuffPost Italy. It has been translated into English and edited for clarity.
REAL LIFE. REAL NEWS. REAL VOICES.
Help us tell more of the stories that matter from voices that too often remain unheard.