BRUSSELS, June 19 (Reuters) - The European Union said after a first day of talks on Britain's exit from the 28-member bloc that the clock was ticking on negotiations, but British Brexit minister David Davis said he was optimistic they would yield a swift and good outcome.
The Brussels talks began almost a year after Britain unexpectedly voted in a referendum to leave the EU and less than two weeks after Prime Minister Theresa May lost her overall majority in snap elections that raised questions about the stability of the government the EU faces.
"The clock is ticking," EU chief negotiator Michel Barnier told a joint news conference with Davis, adding that an orderly withdrawal was essential for both Britain and the EU. A fair deal for both sides was possible, he said.
He quoted the founder of the trading bloc that later became the European Union, Jean Monnet, as saying: "I am neither optimistic nor pessimistic. I am determined."
Davis, taking up the historical theme, quoted British wartime leader Winston Churchill.
"The pessimist see difficulty in every opportunity, the optimist sees opportunity in every difficulty. And so bridging between Churchill and Monnet I am certainly a determined optimist."
Davis, answering a question, said Britain's negotiating position had not changed as a result of his Conservative Party's poor showing in recent elections. Britain, he said, would seek to leave both the single market and the customs union and forge a separate trading agreement.
Both men said they had spent a great deal of time discussing the question of Northern Ireland where all parties seek to uphold the free border.
Davis, a veteran campaigner against EU membership, said he sought quick and substantive progress in what is scheduled to be a two-year negotiation before Britain leaves the EU.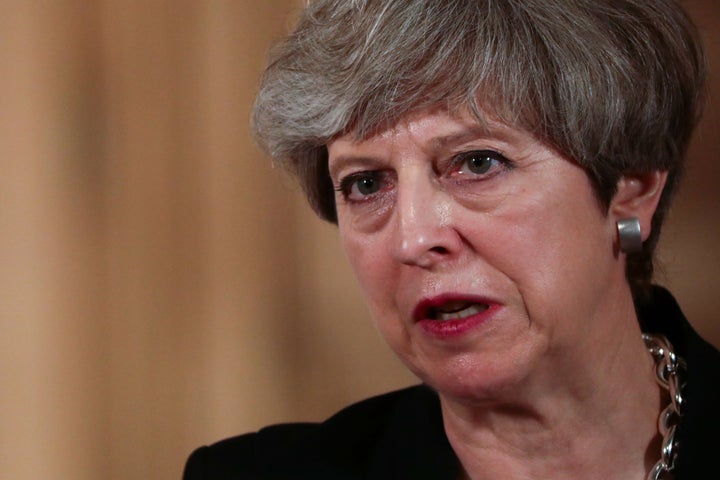 UNCERTAINTIES
Barnier said after welcoming Davis that it was important to tackle uncertainties caused by Brexit.
Those were, he said, the rights of expatriate citizens and problems of a new EU-UK border, notably cutting across Ireland. He did not mention a third EU priority - that Britain settle a bill of tens of billions of euros before it leaves in 21 months.
That financial issue is already a bone of contention, as is Brussels' refusal to discuss a new free trade deal until after it is resolved. May, whose future is uncertain after she lost her Conservative majority in an election this month, has insisted that trade talks start immediately and run in parallel.
While Barnier insists on the "sequencing" of talks, so that trade negotiations cannot start until probably January, finding a way to avoid a "hard" customs border for troubled Northern Ireland may well involve some earlier discussion of the matter.
A bigger problem may be for British negotiators to resolve what trade relationship they want. While "Brexiteers" like Davis have strongly backed May's proposed clean break with the single market and customs union, finance minister Philip Hammond and others have this month echoed calls by businesses for less of a "hard Brexit" and retaining closer customs ties.
The bloc has expanded steadily since first formed as the European Economic Community in 1957 by France, West Germany, Italy, the Netherlands, Belgium and Luxemburg. It currently numbers 28 members. Never before has a country sought to leave.
"We are ... determined to build a strong and special partnership between ourselves, our European allies and friends," Davis said before the talks.
Before lunching on Belgian asparagus, red mullet and meringue cake, the two exchanged gifts that homed in on a shared love of hiking: Davis received a walking stick from Barnier's native Savoy Alps and Barnier a first edition of a French mountaineer's Himalayan memoir - "Regards vers Annapurna."
Barnier has said a divorce deal should be ready by October next year to give time for parliamentary approval. With or without a deal, Britain will be out of the EU on March 30, 2019. EU leaders want May to lay off threats that she would walk out and leave a chaotic legal limbo for all Europeans.
(Editing by Ralph Boulton)
Calling all HuffPost superfans!
Sign up for membership to become a founding member and help shape HuffPost's next chapter