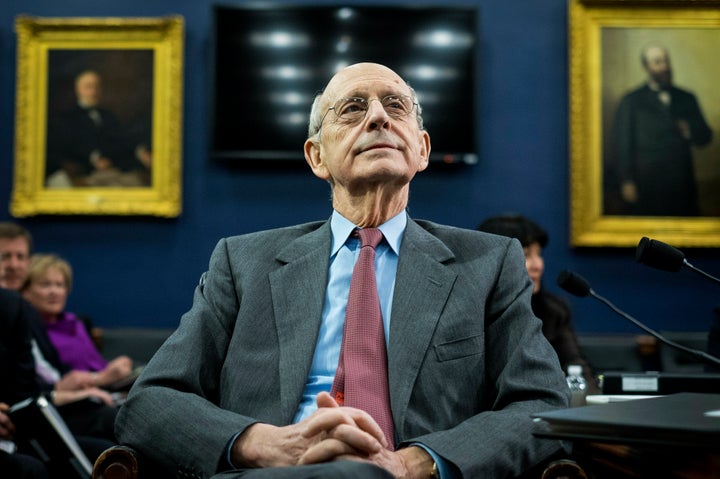 The U.S. Supreme Court gets last-minute death penalty appeals all the time, even when it's on summer recess. It seldom grants them.
It refused two requests late Thursday from Christopher Eugene Brooks, an Alabama inmate who was hoping to convince the justices that his death sentence was unconstitutional. He was executed less than an hour later.
The court also rejected Brooks' petition on that point. But this time, three justices spoke. And all three questioned whether Alabama's system can survive the weight of the Constitution much longer.
First up was Justice Sonia Sotomayor, who last week, in Hurst v. Florida, led the court in striking down Florida's judge-centric sentencing scheme. Joined by Ruth Bader Ginsburg, she declined Brooks' petition due to "procedural obstacles." But she suggested that the changed legal landscape since the Hurst decision -- still causing chaos in Florida -- meant Alabama's capital sentencing scheme's days were numbered. 
The big surprise, though, was Justice Stephen Breyer, the only one who would have spared Brooks' life for a little while so the court could take a closer look at his claim that Alabama's sentencing regime violates the Constitution.
"Christopher Eugene Brooks was sentenced to death in accordance with Alabama's procedures, which allow a jury to render an advisory verdict that is not binding on the court," wrote Breyer. This system, he added, "is much like and based on Florida's" now unconstitutional system.
"The unfairness inherent in treating this case differently from others which used similarly unconstitutional procedures only underscores the need to reconsider the validity of capital punishment under the Eighth Amendment," Breyer wrote.
As if to say, "I'm ready to consider whether the death penalty is unconstitutional once and for all."
That case may be on the horizon. And Breyer is ready for it.
PHOTO GALLERY
Capital Punishment Methods Through History
Calling all HuffPost superfans!
Sign up for membership to become a founding member and help shape HuffPost's next chapter