Since becoming Dark & Lovely's brand ambassador over a year ago, Bria Murphy seems to be everywhere. She's on countless boxes of hair treatments, splashed across ads in our favorite magazines and on TV-- she even landed on the 2012 Maxim Hot 100 list.
We love seeing this chick in action, which is why we were super psyched to receive an exclusive behind-the-scenes video of the 22-year-old actress shooting a commercial for D&L's brand spankin' new 6 Week Anti-Reversion Cream Serum.
The short clip shows a perfectly-coiffed Bria sporting an edgy bob cut with bangs as she plays out different scenarios like dancing and working out in order to highlight the frizz-busting benefits of the serum (which is extra special for the relaxed and straight haired ladies who have taken a backseat as the beauty spotlight has been shining on the natural hair gals).
It was cute seeing Bria get goofy during the shoot, especially while rocking a silver leotard for her gym scene. We just knew she had to have a pretty serious funny bone being Eddie Murphy's offspring and all.
Bria may get her humor from good 'ol dad, but it's her statuesque mother Nicole Murphy--a former model and now star of VH1's reality show "Hollywood Exes"--who has passed on that closeup-ready pizzazz.
And that sparkle isn't just for snapping pictures for the beauty brand, Bria proclaims in the clip: "I am dark and lovely because I embrace my beauty and confidence. And I own it!"
The commercial hits the small screen in late August, so until then check out the video above for an exclusive behind-the-scenes sneak peek.
And here's a look at some of our favorite style moments from Bria.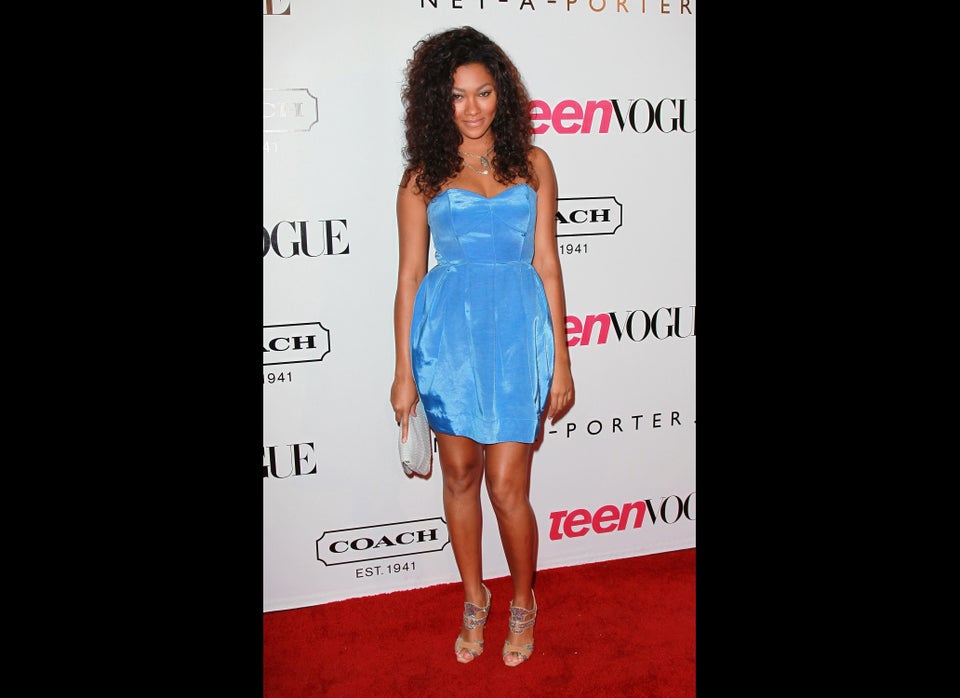 Bria Murphy
Popular in the Community