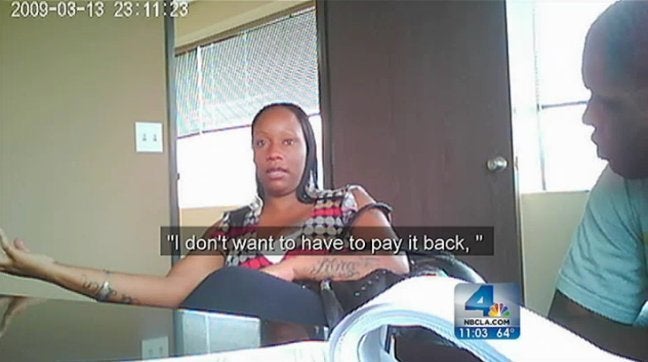 It was Parish who, with the use of a hidden camera, recorded Wanetta Gibson confessing that she faked a rape accusation against Banks when they were both in high school.
Thanks to the hidden camera, Parish also had proof that the only reason Gibson didn't want to come forward about the truth was because she didn't want to pay back the $1.5 million settlement she won from the Long Beach school district after Banks' conviction.
To his surprise, Banks received a Facebook friend request from Gibson after he got out of prison. During their first meet-up, Gibson confessed that she faked the rape accusation and expressed a desire to help him. It was music to Banks' ears -- except for the fact that she didn't want to face prosecutors with the truth for fear she would have to return settlement money her mother had won from the school. The Associated Press has more about Banks' frame of mind during the difficult time:
"I thought maybe it wasn't real," he said. "How could she be contacting me?"

He said he knew that if he became angry when he met with her it wouldn't help, so he struggled to keep calm.

"I stopped what I was doing and got down on my knees and prayed to God to help me play my cards right," he said.
Banks did play his cards right. After Parish helped him obtain Gibson's recorded confessions, he teamed up with the California Innocence Project to approach district prosecutors and get the rape conviction thrown out of court. The case was dismissed immediately. On May 24, Banks got the chance to stand up to the public and proclaim his innocence for the first time.
At the time of his arrest, Banks had just verbally agreed to a football scholarship at USC. Now, 10 years later, he has another shot at the pros.
When the Seattle Seahawks heard about his story, they contacted him and offered to let him work out with the team. After the work out Thursday, Banks expressed his gratitude during a press conference.
"I don't even have words for it. This is a dream come true," said Banks. "I know a lot of people worked hard to get to this point. I've also worked hard myself, and I'm just thankful for this opportunity."
Related
Before You Go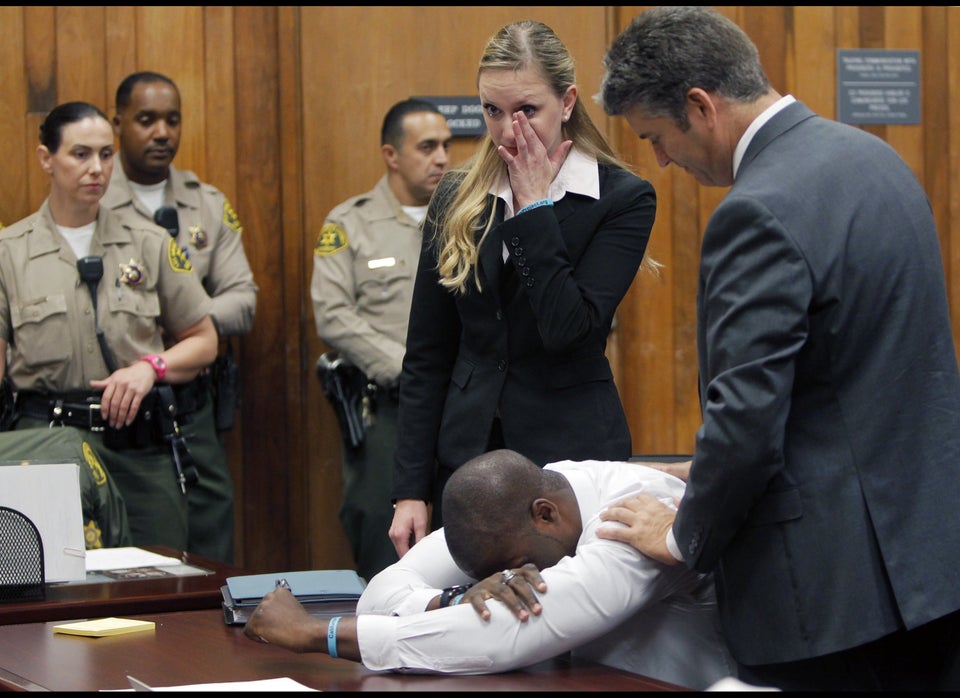 Brian Banks Exonerated
Popular in the Community