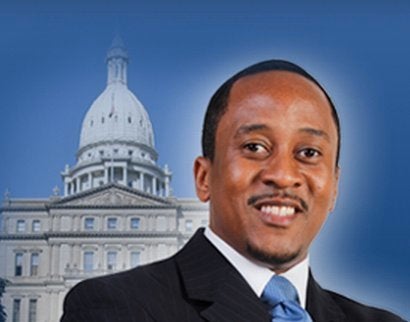 The website for state House candidate Brian Banks makes no mention of him working at a metro Detroit law firm, but that's not what it said last week.
The Huffington Post captured a screenshot from a cached Google archive of Banks' website that referred to him as a staff member at the law firm of Rodnick, Unger and Kaner, P.C. and as an adjunct professor at Baker College.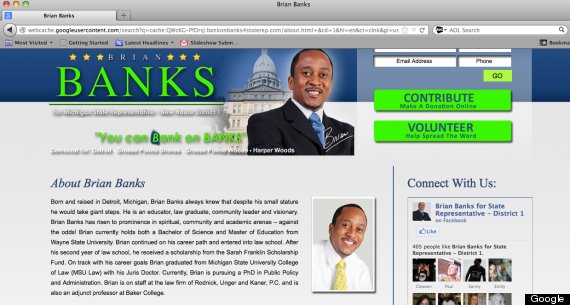 On Wednesday, his online campaign bio only mentioned that he is an adjunct professor, but did not specify an academic institution or include reference to employment at the law firm.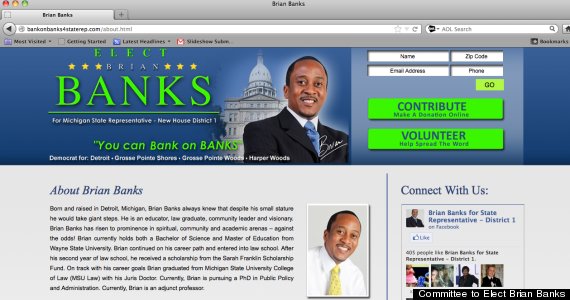 Following a lead from an anonymous tipster, The Huffington Post checked into Banks' history with Rodnick, Unger and Kaner, P.C. An employee at the firm familiar with the details of Banks' employment said he once worked at the company as a law clerk, but left in April after working at the office only a few months.
The Huffington Post contacted Banks' campaign Wednesday. Banks first said by phone that he was in a seminar but would respond to email questions. He then called back and made a brief statement over the phone, refusing a request to be recorded. He said he quit the law office in June and that his campaign's web designer never took that information off of his online biography. He said he still teaches at Baker College.
"I was a victim of the economy," he told The Huffington Post in reference to issues with landlords. "I, as with several of my constituents, have experienced economic challenges as well as have lived through obstacles that families face trying to better their quality of life."
Bill Ballenger, editor of the newsletter Inside Michigan Politics said issues about Banks' trustworthiness and past convictions might have made a difference if they had surfaced during the Democratic primary, but he didn't think they would affect the general election.
"There are many people elected, particularly in Detroit, who have problematic records -- no questions about it," he said. "I'm not going to say this is par for the course, but this has happened numerous times before. And in a district that's this overwhelmingly Democratic, no Republican has a chance."
Banks acknowledges his record, but hopes voters will look beyond it this November.
"My felonies are just that, my past," he said. "Since then I've gotten a bachelor's, a master's, a law degree and am working on my Ph.D. I look forward to fighting and working on making our community a cleaner, stronger and safer commmunity."
BEFORE YOU GO
PHOTO GALLERY
Voters Have Their Say At The Polls During The Michigan August Primary