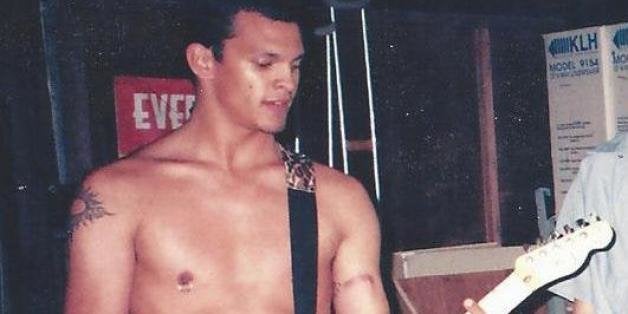 Punk rock musician Brian Barton was well on his way to success in 2005. The 25-year-old was in love, was a member of As Fate Would Have It -- a band quickly growing in popularity -- and was gearing up for his first music tour. To outsiders looking in, all the stars in Barton's universe appeared to be in alignment.
However, appearances can be deceiving.
When Barton disappeared prior to the start of the band's breakout music tour, the bizarre circumstances surrounding his disappearance pitted friends and bandmates against each other.
The key question since that time has been whether Barton orchestrated his own vanishing act or if someone within his close circle of friends was responsible for his disappearance. The answer to that question varies as widely as the theories surrounding the case.
"I think they did something with him. There are a lot of strange things that don't add up," Barton's mother, Maureen Barton, told The Huffington Post of her son's band.
The band, however, is not the first possibility to come to mind among those who have a close connection to the case.
"I think if anyone knows anything, it is her," Barton's best friend, John Krebs, said of Barton's former girlfriend, Breanna Duvall.
Dylan "Tank" Loorem, a founding member of the band, rejects both theories and believes Barton is the one responsible for his own disappearance.
"I really do think he is out there somewhere," Loorem told HuffPost. "He had talked about taking off and going somewhere."
Whatever happened to Barton, there is no denying the events surrounding his disappearance were set in motion years earlier.
"We adopted Brian when he was 2 days old," said Maureen. "He went to school here in Vista, Calif., and was always in one band or another. When he turned 21, he and John Krebs decided to go to Seattle because that was the area where bands were made famous."
Barton and Krebs moved to Seattle -- a seaport city credited by the music industry as the home of grunge music -- in 2001. Both men were aware of the city's reputation for catapulting bands like Nirvana, Pearl Jam and Soundgarden into mainstream fame, and they hoped to catch their own break.
"We met a bunch of people and started getting to know the whole music scene," said Krebs. "We soon started playing music with other people and formed a band with Dylan and Ryan [Bruce]."
Within four years, As Fate Would Have It made a name for themselves among Seattleites. They outperformed numerous groups in a battle of the bands contest, and creators of the well-known Taste of Chaos Tour chose them to join the tour.
"We used to talk on the phone every Sunday night," said Maureen Barton. "He would talk about the band, but he never really told me all the details, so I was surprised when I found out they had won a big contest and was going to LA to go on tour and make records."
As it turned out, the impending tour was not the only thing on Barton's mind. According to friends, he was having issues with Duvall, a live-in girlfriend he had been dating for about a year.
"[Their] relationship was twisted and volatile," said Rusty Reed, a former guitarist for As Fate Would Have It. "They would break up and get back together several times a month, accuse each other of infidelity and things of that nature … The band considered her a hindrance to our success," Reed told HuffPost.
On March 8, 2005, Barton apparently concluded that something had to give – that something being his relationship with Duvall.
"I was at work and he called me," Duvall said in a 2011 interview on the Investigation Discovery program "Disappeared." "It sounded to me like he had a long discussion with his friends and he came to the conclusion that we weren't right for each other."
However, the breakup did not last long, and, within a day, the couple was back together. It was then, friends and fellow bandmates said, that Barton inexplicably quit the band.
"He had just purchased $3,000 worth of new music equipment for the show," Reed told HuffPost. "It [didn't] make sense."
Krebs said he, too, was confused by the decision.
"It just happened so fast," he said. "It was very strange. He loved the music he was playing and all of a sudden, it was, 'I don't want to do this anymore' and he was done."
CASE PHOTOS: (Story Continues Below)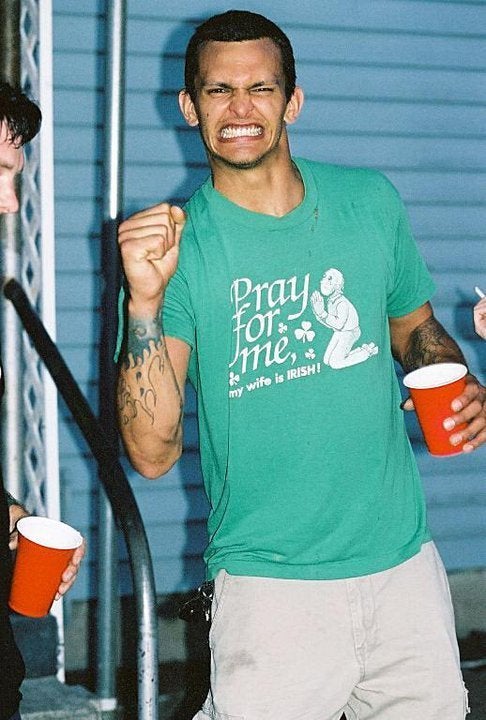 Brian Barton Missing
On March 10, 2005, Barton went to work -- for a plastic molding manufacturer -- cashed his paycheck and then went to a 4 p.m. appointment with a counselor. According to Maureen, he was being counseled about his adoption and his girlfriend.
"She said he was a little upset when he got there, but when he left, he was fine and told her 'I know what I have to do,'" Maureen said.
Whatever Barton ultimately decided to do remains unclear, as he vanished after he left the appointment.
When contacted by The Huffington Post, Duvall declined to discuss what happened in the hours following Barton's disappearance.
"My life has to move on at some point," she said in a Facebook message.
According to her 2011 interview with Investigation Discovery, Duvall placed several calls to Barton following his appointment. When each call went to voicemail, she left work early to check on him. When she arrived at their apartment, she found Barton's truck parked in the driveway. His keys and his cellphone, which was powered off, were inside the vehicle. There was no sign of Barton in the house, but his wallet -- containing about $800 in cash -- was inside the house, she said.
With Barton nowhere to be found, his girlfriend reported him missing to police.
Darlene Deyo, a former police support officer with the Federal Way Police Department, said she took the initial report on the case. Along with Duvall, she, too, appeared on the Investigation Discovery program.
Deyo repeated many of the suspicions she detailed on the show during a recent interview with HuffPost. She said she went to Barton's apartment to speak with his girlfriend and the band.
"I think something happened [at the apartment]," Deyo said. "There was a screen door bent like it was kicked in and laying on the ground. I asked them what happened and they all said, 'I don't know,' which was somewhat odd. I think that in a frustrated anger moment, something happened to Brian. That's always been my feeling, mainly because of the discrepancies of the stories that these young people have given."
However, according to Federal Way Police Detective Jeffrey Vanderveer, Deyo was "not a sworn law enforcement officer" when she worked for the department -- something that was not made clear during the Investigation Discovery program.
"[Police support officers] assisted in different things, but if it was something that needed real investigating, it went to a detective," Vanderveer said.
From the perspective of an actual detective, the bent screen door and the band members' alleged behaviors do not stand out as very suspicious.
"If you went to these apartment complexes and started counting how many screen doors are broken, it [would be a] ridiculous [number]," he said. "A lot of people have weird opinions on the whole dynamic, but the bottom line is they were a bunch of kids. If you grab any band of kids that age, you're going to find there are all these little stories going on within their group and all this drama, and if one of them went missing, you might have similar reactions."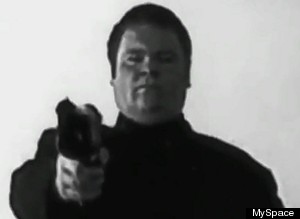 The MySpace photo.
According to Reed, it was not long after Barton disappeared that he quit the band, something he said angered Loorem.
"[Loorem's] cyber threats started coming in, pictures of him pointing a shotgun at the camera and how he was going to kill me because I ruined his dreams of rock stardom," Reed said.
The "shotgun photo" was posted to MySpace from the band's profile page on May 4, 2005, several weeks after Barton disappeared. Another posting, also made by the band's page, appeared on MySpace on May 8. It read, "Rusty is ending my band. Ending him is my payback."
According to Loorem, he did not make either MySpace post. The photo, he said, was taken before the band changed their name from Luca Brasi to As Fate Would Have It. Luca Brasi is a fictional character in Mario Puzo's novel, "The Godfather."
"If you [look at] the photo, I am dressed in a suit and tie," Loorem said. "We all dressed up like gangsters. The photo was taken way before the whole thing with Brian. Brian was not even in the band when I took that photo. [Rusty] fabricated [the MySpace story]. He was trying to f--- me over a girl. It was petty. He really screwed me over."
Krebs did not take sides on the MySpace incident, but acknowledged some things in the television program were taken out of context.
"Dylan was never really the issue," he said. "I know it kinda got put out of context in the show, which kinda was a problem [and] he was always the one that was kind of targeted from the beginning of this, but nobody really thought he was the main guy in this whole thing."
Loorem said Barton's disappearance and the fingers that were pointed at him are "a really torturous thing" and added he "didn't do anything" wrong.
"I was in 40 bands before that band and 50 since then. I'm not [TV series serial killer character] Dexter … We need evidence of what happened, not hearsay," he said.
Evidence, Vanderveer said, is the one thing that is lacking in the case.
"I've worked enough homicide cases to know people are not usually clean, neat and professional enough to pull off the perfect murder and leave no evidence or sign of a struggle," he said. "[Barton] was 6'4". I can't imagine there wouldn't have been a struggle and evidence beyond a broken screen door."
The detective also said he is not convinced Barton quitting the band would have prompted someone to make him disappear.
"If you're that angry that somebody's quitting your band, wouldn't you be motivated to keep them in your band? It doesn't make sense," he said.
There is a slim possibility, Krebs said, that Barton may still be out there somewhere, alive and well.
"I've known the guy a long time," he said. "I guess you could say he might of [sic] felt stuck … There was [sic] times where he talked about going home or going to Mexico, but it didn't come up enough for it to throw up a red flag to me."
Barton's aunt, Bonnie Olhausen, said opinions within the family also vary.
"His dad and his brother want to believe he just walked away from everything, but [his mom and I] don't believe Brian would do that. He was too close to everybody," she said.
While every person connected to the case has a possible theory, one thing is certain: Whatever happened to Brian Barton is as much a mystery today as it was nearly a decade ago. Nevertheless, Vanderveer said he will continue to investigate each and every theory in an attempt to get answers for the family.
"This is still an active case," he said. "Is it a missing person case, a homicide [or] a suicide? We have no idea. Every theory is on the table. The bottom line is he vanished."
Anyone with information in this case is asked to contact the Federal Way Police Department at (253) 835-6700. Barton's family also maintains the Findbrian.org website, where additional information can be found.
Related
Popular in the Community