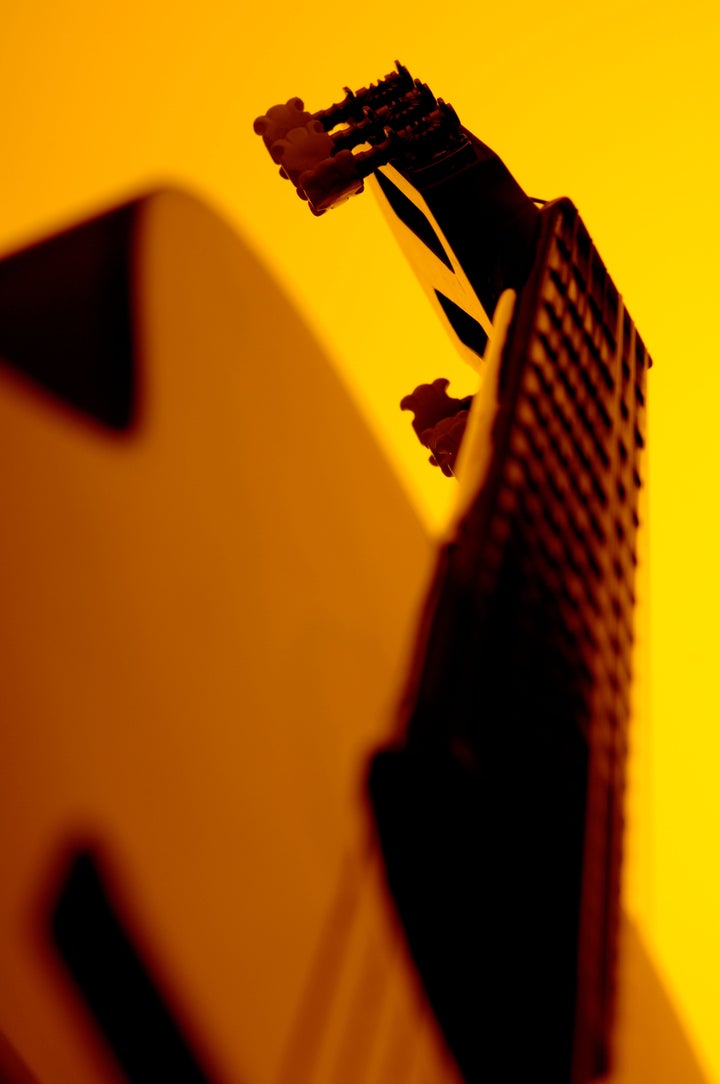 Each year there are many musicians that speak out for their favorite cause. There's even a few -- think Willie Nelson -- who demonstrates their commitment with time and money. Every so often a musician comes along who blurs the line between musician and activist. Their songs, their stories, their very lives are made up of the essence of the fight for justice that seems to consume every waking hour.
One singer/songwriter who has his feet planted in the musical world as well as the social change world is Brian Bateman of Boise, Idaho. Brian grew up in a village in southern Idaho and began writing songs that best expressed what was in his heart. After years of touring the northwest, Brian recorded his first album in 2002. The album, White Lie, is one of the most downloaded albums on the Internet and Bateman was recognized by Billboard Hits of the Web for this accomplishment. What makes this an "over-the-top" accomplishment is that Bateman was not signed with a label when he won this recognition!
The first single on the album -- "Save Me" -- charted in the Top 40. White Lie was recorded by studio engineer Guy Charbonneau -- recognized for his trailblazing mobile recording -- and was a feature on KLOS in Los Angeles.
Returning to Idaho after several years of promoting White Lie, Bateman refocused. Missing key ingredients while living life on the road; he realized the importance of family and community. Leaving the illusion of glamour of the road life behind, Bateman picked up his battered acoustic and began traveling the Pacific Northwest as a solo act. His goal this time was not to promote an album, but rather to raise money and awareness for varied causes. The boy from a village in southern Idaho had found his mission through helping others.
Every so often in life there are serendipitous moments when people, places and things cross our paths and we find ourselves on a journey of a new direction. This is where Adrienne Evans comes in.
Evans, Executive Director of "United Vision for Idaho" and Batemen formed a partnership. Evans produced a CD called Progressive Voices and Bateman contributed a song of personal activism titled "Break the Chain." The release of the album was celebrated with a string of events throughout downtown Boise. The events -- collectively known as The Community Progressive -- featured Bateman and his new band, The Brian Bateman Blend. The band played two concerts at the all day event, strengthening their demonstrated commitment to empowering the community they call home.
One of Bateman's long-standing traditions is to donate most of the proceeds from performances to organizations such as The Autism Society, The Susan G. Komen Foundation, Advocates Against Family Violence, Disabled American Veterans, and many local charities. Brian proudly supports United Vision for Idaho and United Action for Idaho.
His goal is to spend each day trying to make the world a better place through music. Bateman is well on his way to achieving that ambition.
You can follow Bateman's schedule on his website: www.thebrianbatemanblend.com.
Jerry Nelson is a nationally recognized photojournalist. His work has appeared in many national, regional and local publications including CNN, USA Today, Upsurge, Earthwalkers and Associated Content and he is a regular contributor to Huffington Post as well as OpEdNews. Nelson travels the country seeking out the people, places and things that make America unique and great. Nelson currently is in Washington D.C. pointing his camera at OccupyDC and freelancing for The Washington Times the second largest paper in the nation's capital.
CLICK HERE to see more of Nelson's work or to hire him for a shoot.