Growing up in New York I got to see lots of great theater, including James Earl Jones in The Cherry Orchard, Julie Harris in The Belle of Amherst, and Brian Bedford, who's just died, in The School for Wives. He won a Tony Award for that performance and rightly so.
Molière was a favorite playwright of mine in college. At the time, I was still feeling the glow of having been my high school's star French student. In recognition of that achievement, I got a pretty certificate and a handshake from the French ambassador at a ceremony at New York's Alliance Française. Molière was as important to me as Shakespeare, maybe even more so, and Richard Wilbur's deft translations were a revelation.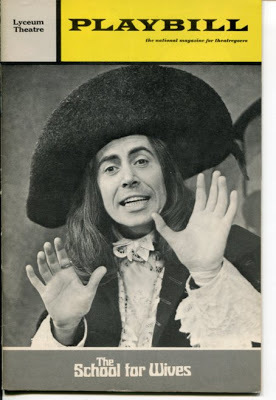 So of course was Bedford: witty, magnetic, dynamic. I was thrilled when I attended the Stratford Festival in Canada years later and found that he was a regular performer, and especially looked forward to seeing him in Molière. In one preview, when he was shouting at a maidservant, his elaborate bloomers fell around his ankles. Silence in the theater. He glanced down in mock horror. "Look what you made me do!" he ad libbed. The audience loved it.
When he played inThe School for Wives, I went backstage to praise his performance and told him I'd seen the play many years ago when I was in college.
He squinted at me and said, "You don't look old enough." I laughed and went on to note that at a certain point in the play he went downstage to deliver a speech.
"And I'm sure that your blocking was exactly the same in the 70s."
Deadpan, he replied, "Well why change a good thing when it works?"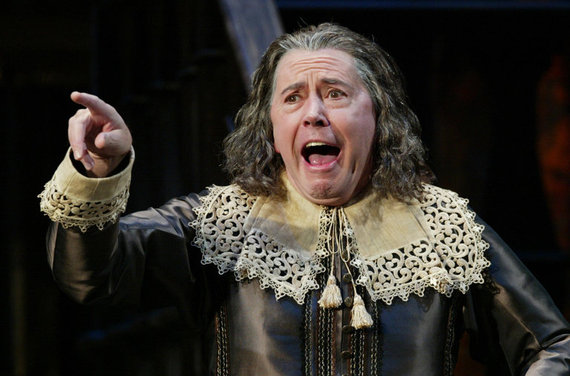 Calling all HuffPost superfans!
Sign up for membership to become a founding member and help shape HuffPost's next chapter