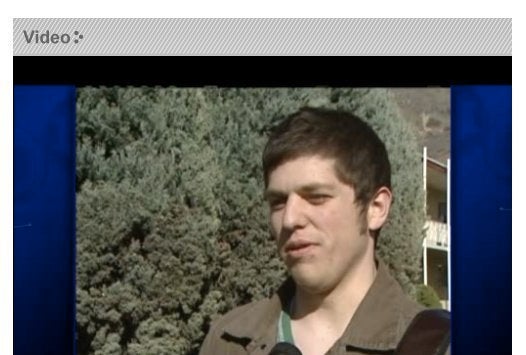 Is there no respite for the foul-mouthed at Brigham Young University?
A BYU student claims he was fired from his on-campus job because he uttered an unmentionable.
Brian Devine told the story of his cursed curse -- which occurred while delivering packages -- to the Deseret News:
"The cart slipped, and I hit my shin on the cart, and all the packages fell over, and I just let out an expletive," he explained.

He didn't think much of what he said and continued making his deliveries. But things changed at the end of his shift.

"When I got back to work my manager spoke with me and he let me know someone had heard me and complained about it," Devine said. "And he pretty much said that was the reason they were letting me go."
Devine didn't go from his post softly. Instead, he wrote a letter titled "Fired for Swearing" to Brigham Young's student newspaper, the Daily Universe. "Look BYU, I'm not perfect but neither are you," Devine wrote.
A BYU spokesperson said the student's story is "incomplete and inaccurate."
At least Devine maintains his sense of humor about the word that cost him his job. According to Fox 13, he's telling the curious that he took BYU basketball star Jimmer Fredette's name in vain.
REAL LIFE. REAL NEWS. REAL VOICES.
Help us tell more of the stories that matter from voices that too often remain unheard.