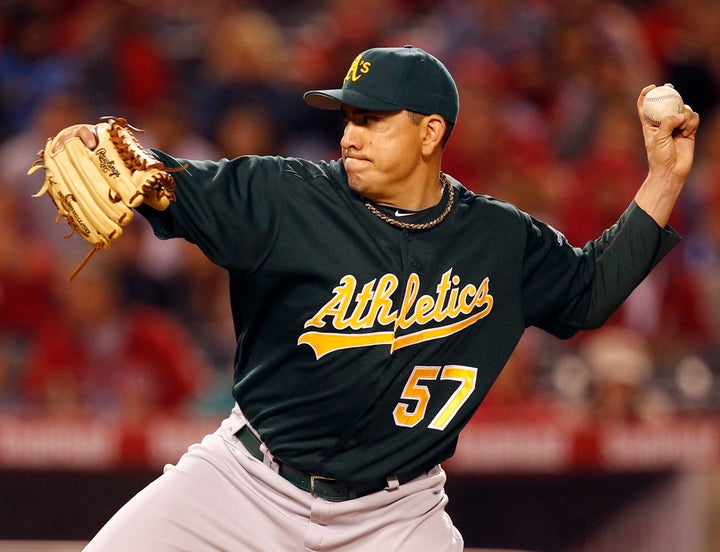 After the A's lost their sixth straight game on Monday and Fuentes earned his fourth loss in as many appearances, the lefty criticized manager Bob Geren's "unorthodox managing." The former Angels closer said that he has "zero" communication with his skipper.
"There's just no communication. Two games on the road, bring the closer in a tied game, with no previous discussions of doing so. And then, tonight, in the seventh inning, I get up. I haven't stretched, I haven't prepared myself," he explained. "If there was some communication beforehand I would be ready to come into the game -- which I was, when I came into the game, I was ready. Just lack of communication. I don't think anybody really knows which direction he's headed."
Fuentes has an ERA of 5.06 and already has a career-high seven losses. The 35-year-old hasn't had a save opportunity since May 8.
Monday's loss to the Angels marked the fourth straight tie-game situation for Fuentes.
Popular in the Community