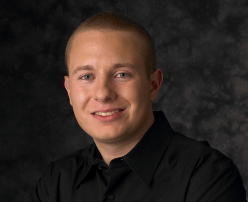 To be 23 years old and making a fortune as a poker player sounds like the life, doesn't it? Brian Hastings isn't so sure.
The money part can be great. Hastings once earned more than $4 million in five hours of online poker as a Cornell student during finals week.
The problem is that Hastings wants to put down roots. A Department of Justice shutdown of the major Internet poker sites on April 15, 2011, has turned Hastings and other poker pros into nomads who often set up shop in foreign countries to ply their trade online.
"I haven't had any stability," Hastings recently told The Huffington Post. "I'm trying to determine where I want to base myself. I want a place I can live in eight months a year. Moving from place to place, it does drag personal relationships."
Hastings currently bounces between an apartment near a tribal casino in Hollywood, Fla., his parents' home in Hanover Township, Pa., global stops on the pro poker tour, and Chicago. He said Chicago promises him a more connected existence because he works with friends on a fantasy-sports website called draftday.com -- but that the area doesn't have what he deems to be "viable" poker games.
Hastings also spent three months in Vancouver, B.C., last fall. He set up a Canadian address and bank account so he could legally compete on a poker website, and pondered setting up permanent residency where cyber-poker is allowed, but has had second thoughts.
"It's not a good time, I'll be honest," said Chris Moneymaker (yes, his real name), a Tennessee accountant whose 2003 World Series of Poker win is credited with triggering the poker boom. "It's a bad time cause there's no place to play."
Hastings is not a household name in casual poker circles, in part because he has never made a splash at poker's big televised event, the World Series of Poker in Las Vegas. But in Internet poker, he is one of the top three players in the world, according to Bluff Magazine.
His penchant for making money at astounding rates has been well-documented. On Dec. 8, 2009, while still a Cornell undergraduate, Hastings played a five-hour game of Pot Limit Omaha against a Swedish wiz named Viktor Blom. Hastings won $4.18 million after starting $1 million in the hole, and took Blom for another $1.5 million in a rematch. He and his colleagues at CardRunners.com studied Blom's tendencies before the showdown (which caused a kerfuffle about alleged collusion), and Hastings exploited Blom's habit of becoming more aggressive after losses, according to Cornell Alumni Magazine.
Those were the rollicking days of the Internet poker explosion. The winnings are not so easy now, although Hastings acknowledges that many players wouldn't mind being in his current position. Since his main avenue of earning power was cut off stateside in what poker circles call Black Friday, he has made $700,000, including nearly $214,000 for triumphing in a World Poker Tour event at the Seminole Hard Rock Casino in August. He also won $73,219 in October at the World Series of Poker Europe event in Cannes, France.
The extra travel, he says, has not complicated his finances. Every country he plays in has a tax treaty with the United States, meaning that his earnings are taxed as if he made the money domestically, he said.
On the portfolio side, Hastings said he invests in stocks, hedge funds, gold and silver and start-up companies. His splurges on fine dining and trips for his parents and friends. "I don't spend a ton of money relative to my income, but when I do it's mostly on experiential stuff, since I think that is what is most worth spending money on and leads to happiness," he said.
In poker's new economy, Hastings' bread and butter remains Omaha and Texas Hold 'Em for high stakes -- but he plays them mostly in person. Despite the slower pace of poker in an actual card room, he said his profit averages between $600 to $700 an hour because of the "softer" games he has found. So he tolerates the itinerant life for now. Like many peers, he said he believes online poker will be legalized soon.

"Certainly within the year, we expect Americans will be able to play online poker within a regulated jurisdiction through either federal or state legislation," said John Pappas, the executive director of the Poker Players Alliance.
Hastings seems to profit in any environment. Pattern recognition and psychology play a big part, he said, along with bankroll management and tolerating the short-term swings of luck.
When he's stateside, Hastings plays occasionally on a website still operating in the U.S. despite the crackdown. "It's pretty sketchy to me and is not a site I'd want to keep much money on at all," he said.
The kid may not have a home, but he has his wits.
Popular in the Community