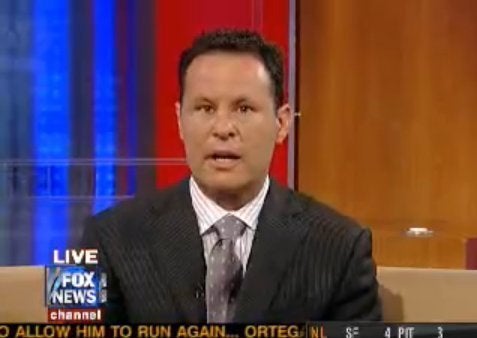 Brian Kilmeade apologized Monday for controversial comments he made on the July 8 episode of "Fox and Friends."
The controversy arose when Kilmeade and his co-hosts were discussing a Swedish and Finnish study which found that married people were less susceptible to Alzheimer's disease than unmarried ones. Kilmeade downplayed the study's significance in America, saying "we [Americans] keep marrying other species and other ethnicities . . . Swedes have pure genes . . . in America we marry everybody..."
Kilmeade apologized this morning, saying "I made comments that were offensive to many people. That was not my intention, and looking back at those comments I realize they were inappropriate. For that I sincerely apologize. America [is a] huge melting pot, and that is what makes us such a great country..."