Rep. Brian Mast (R-Fla.), a combat veteran and gun-carrying National Rifle Association member, is supporting a ban on "assault-style weapons" in the wake of a deadly mass shooting earlier this month.
"Our Second Amendment is an unimpeachable, God-given right to defend ourselves ― one of the most basic rights," Mast said Tuesday on CNN's "New Day." "But we recognize that there is balance between what is the level of lethality, what is that level of firepower, and does that fall in line."
Mast has recently flipped his stance on certain gun laws, distancing himself from other Republican legislators. He first publicly announced his endorsement of an assault weapons ban ― something the NRA opposes ― on Friday in an op-ed for The New York Times.
He said Tuesday that people shouldn't be allowed to buy weapons like the AR-15-style rifle used earlier this month at Marjory Stoneman Douglas High School in Parkland, Florida.
"Let's pause, let's assess, let's see what's going on in the system," he said. "Do a ban on purchases of these assault-style weapons ... so that we can assess the whole situation and get back to the American people in a responsible way."
In his op-ed, the Republican lawmaker called for several legislative steps to be taken, including defining and prohibiting the purchase of "an assault or tactical firearm" and improving the federal background check system. He also favored banning firearm accessories like "bump stocks," the device that enabled Las Vegas shooter Stephen Paddock to fire hundreds of rounds into a crowd at a country music festival in October.
"No firearm is evil," Mast wrote. "Guns are tools that fulfill the intent of their users, good or bad. But we've seen that the rifle of choice for many mass shooters is the AR-15. ... I cannot support the primary weapon I used to defend our people being used to kill children I swore to defend."
President Donald Trump announced his support for banning bump stocks and expanding background checks, but has not embraced an assault weapons ban. Instead, he has suggested raising the minimum age to purchase such weapons from 18 to 21.
Mast has argued that that's not enough.
"Our president, all 100 members of the Senate, 435 members of Congress, every state legislature and Senate, sheriff's office, police office, every student, every parent, every school board ― we've got to come together," Mast said Tuesday. "Not one more death inside of a school. Not one more school shooting."
Before You Go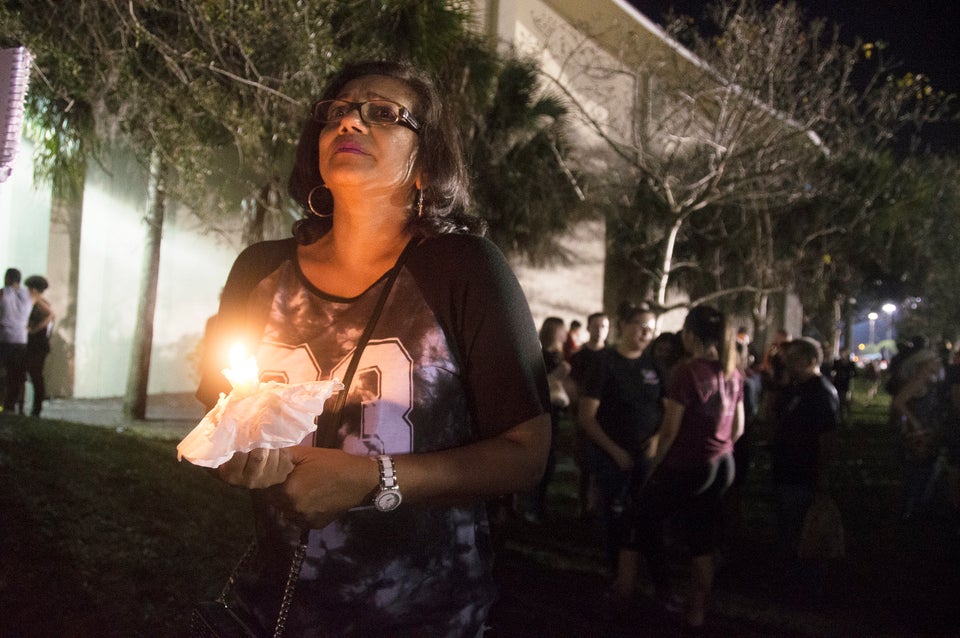 Parkland Vigil
Popular in the Community