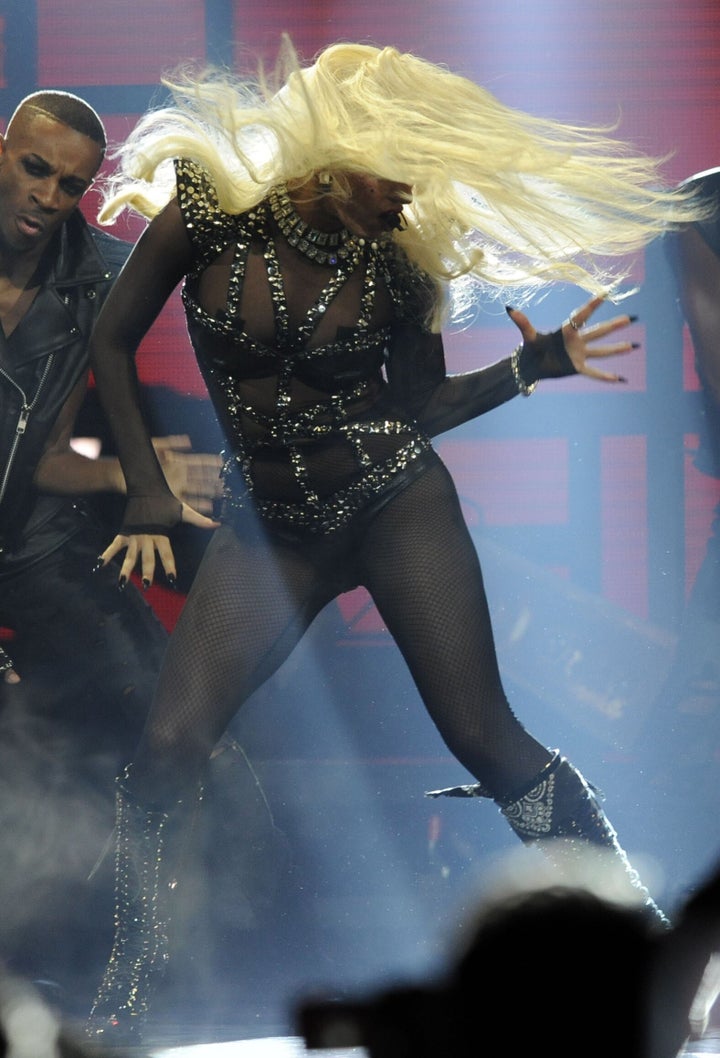 Cloud-haired astrophysicist and Queen guitarist Brian May told a reporter at yesterday's BMI awards something that sounds like he and the band are eyeing Lady Gaga to front Queen. The reporter's publication, Express, puts it absolutely ("Brian May tells us he's in negotiations to get Lady Gaga to front"). In reality, the evidence is not so stark:
We talk about going out on the road all the time but there's a bit of a singer problem, to put it mildly. We get a lot of offers to work with other people. I worked with Lady Gaga and she's very creative and is someone we've talked about singing, fronting the band with. She's not just a singer, she writes her own material.
The "singer problem" May is referring to is the absence of legendary Queen frontman Freddie Mercury, who died in 1991 of complications from AIDS. Since then, May and drummer Roger Taylor have performed with various guest artists under the open moniker "Queen +," as in "Queen + Wyclef Jean," "Queen + Robbie Williams," et cetera. There's no indication if May's quote implies a Queen + situation with Gaga or if he has higher, way unrealistic hopes.
Because there is no way Gaga is going to front Queen. Even though she is wont to cry when talking about their songs, and named herself after the Queen song "Radio Gaga," it is not going to happen. Gaga is the George Clooney of pop stars. She may duet occasionally with a deserving partner, but girl can't be reined. Whoever this sneaky journalist is who managed to finesse poor Brian May into sounding like that's what he expects, shame on you, and also...clever move! You made us read your story, didn't you.
WATCH Gaga cry about her new band Queen:
CORRECTION: A previous version of this article stated that Freddie Mercury died of AIDS. It has been changed to note that he died of complications from AIDS.
Calling all HuffPost superfans!
Sign up for membership to become a founding member and help shape HuffPost's next chapter