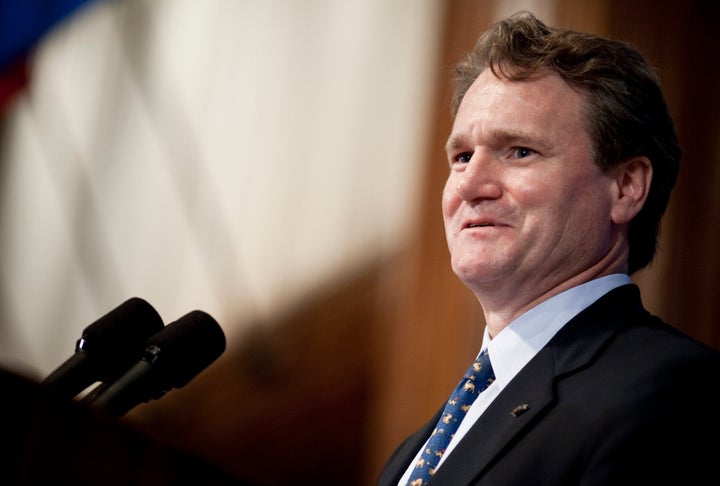 Bank of America CEO Bryan Moynihan says the public needs to start thinking before they criticize his company.
"I, like you, get a little incensed when you think about how much good all of you do, whether it's volunteer hours, charitable giving we do, serving clients and customers well," Moynihan said to employees in a global town hall meeting last week, Bloomberg reports. "You ought to think a little about that before you start yelling at us."
Durbin authored the amendment to the Dodd-Frank financial reform act that limited the amount banks can charge merchants in swipe fees. Many banks have defended their decisions to start charging for once-free services by saying that the new regulations are costing them revenue.
In addition to charging the debit card fee, Bank of America is using other tactics to raise revenue. The bank announced last month that it would slash 30,000 jobs over the next few years in an effort to save $5 billion per year.
Popular in the Community